"It's mid-September now, so that can mean only one thing: the Vancouver International Film Festival is almost upon us!" That is the first line of Peter Chattaway's recent post on his Patheos blog FilmChat, which points out that there are "religious themes galore" at this year's event.
Religion in the broadest sense, that is. He points to a fascinating array of films about Buddhist missionaries in Africa, a rabbi who travels west to Montana "to evangelize his more liberal brethren" and ends up confronting the issue of white supremacy, and "a Turkish film about a struggle for possession of a tree that pilgrims associate with the man who built the Ark."
Some are focused on Christian themes. Here is part of his write-up:
Other films look at recent developments within Roman Catholicism. Fernando Meirelles' The Two Popes (October 6 & 7) dramatizes the transition between the "conservative" Pope Benedict XVI (Anthony Hopkins) and the "progressive" Pope Francis (Jonathan Pryce), while François Ozon's By the Grace of God (September 28 & October 1) tells the true story of French sexual-abuse victims who sought justice against the priest who abused them and the archbishop who covered it all up. And then there is Bruno Dumont's Joan of Arc (September 28 & October 2), which goes back six centuries to take an unconventional look at one of Catholicism's more popular saints (played, here, by a 10-year-old girl).
Go here for the full comment. Chattaway will preview some of the films, post capsule reviews and comment during VIFF, which runs from September 26 to October 11.
One film that looks particularly interesting is Harriet, to be shown October 5, 3 pm at The Centre (which is, appropriately, the home of Westside Church).
A recent article in Vanity Fair opened with this:
The strangest, best thing about Harriet, the new Harriet Tubman film starring Cynthia Erivo, is the magic. Tubman – the abolitionist and activist, who after escaping enslavement in 1849 was responsible for leading 70 other slaves to freedom – was known to talk to God. She was frequently overcome with visions. And director Kasi Lemmons makes them literal: washed-out, frantic montages of birds, people, memories and the future that stop Tubman in her tracks and make her collapse.
A profile in Christian History described that 'magic' in more orthodox terms:
Tubman was not satisfied with her own freedom, however. She made 19 return trips to the South and helped deliver at least 300 fellow slaves, boasting "I never lost a passenger." Her guidance of so many to freedom earned her the nickname "Moses."
Tubman's friends and fellow abolitionists claimed that the source of her strength came from her faith in God as deliverer and protector of the weak. . . .
Tubman said she would listen carefully to the voice of God as she led slaves north, and she would only go where she felt God was leading her. Fellow abolitionist Thomas Garrett said of her, "I never met any person of any color who had more confidence in the voice of God.
Matthew Bates: Gospel Allegiance
Matthew Bates created something of a stir a couple of years ago with the publication of his third book. An article in Christianity Today began:
In his provocative book Salvation by Allegiance Alone, Matthew W. Bates expresses deep concern that Christians – particularly North American conservative evangelicals – misunderstand what the Bible means when it calls people to faith.
Too often, he argues, they reduce faith to cognitive assent, as if believing in Christ simply means agreeing with certain propositions. Further, they often reduce conversion to saying a one-time prayer, thus presenting faith as a kind of "fire insurance" – a way to avoid God's judgment, no matter how one decides to live.
The effect is to disdain good works and God's law as self-righteousness, creating a false opposition between faith and obedience and neglecting the Bible's call to love God by keeping his commandments (John 14:15).
His follow-up book, Gospel Allegiance: What Faith in Jesus Misses for Salvation in Christ, only arrived at Regent College Bookstore yesterday, just in time for his book launch at Regent College this week.
Bates will offer three free lectures Friday and Saturday:
September 20, 7:30 pm: Renovating the Gospel
In our churches today, the gospel has been reduced to trusting in Jesus's work on the cross. We might also give a brief nod to Jesus's resurrection. Yet this is not how the Bible frames the gospel. It is time for a gospel renovation.
September 21, 9:30 am: Saved by Allegiance Alone
Faith is a slippery word. Discover why saving faith is best understood as allegiance.

September 21, 10:45 am: Practicing Gospel Allegiance Today
The gospel-allegiance model raises intriguing theological questions for the church. Yet right now the church must take practical steps to cultivate greater allegiance to Jesus the king.
Bates is assistant professor of theology at Quincy University in Illinois. He is the author of three previous books, The Hermeneutics of Apostolic Proclamation (Baylor University Press, 2012), The Birth of the Trinity (Oxford University Press, 2015), and Salvation by Allegiance Alone (Baker Academic, 2017).
CHAT Canada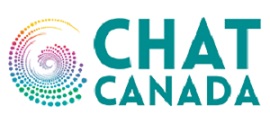 Paul Pearce, who co-founded CHAT Canada (the Centre for Healthy Aging Transitions) in 2012, wrote supporters about some significant initiatives and changes September 16. CHAT Canada provides a number of resources and opportunities to connect, but he highlighted some specific things:
Alzheimer Café
In cooperation with several community and church agencies CHAT has hosted a number of seminars and other educational events in the Vancouver region related to better understanding dementia, dementia care and ways to respond. Two Alzheimer Cafés have been established, meeting at Beulah Garden Homes and First Baptist Church of Vancouver. A number of other "dementia friendly" cafés are also beginning to emerge. We are currently developing a Canadian website for Alzheimer Café. In the meantime, you can learn more about the Alzheimer Cafés through the official UK site by following this link.
Online resources
Thanks to Carey Theological College, the seminars facilitated by Dr. Paul Pearce over the past few years across Canada on Reframing Retirement have now been produced into a 10 session video series with a discussion guide that can be used for individual study or as a small group resource. You can find it through the Carey website.
Going forward
There are currently plans for more seminars and retreats for those who desire to live purposefully into the later years of life as people of faith. We are also preparing to facilitate support and training sessions for caregivers of those who are facing the challenges of aging in body, mind and spirit.
Pearce noted that the three ministry partners which have been supporting CHAT Canada – Canadian Baptists of Western Canada, Carey Theological College and Beulah Garden Homes – "are committed to continuing to work together in responding to the challenges and opportunities of ministry with this unprecedented aging population." Beulah Garden Homes will take over from Carey in managing the financial services and providing some administrative support.
Sep 2019
Freedom Session (series beginning at many local churches)
– September 19, 2019 at All Day
Integrating Business, Life and Faith
– September 19, 2019 at 6:30 am - 8:00 am
Bringing the Gospel to Mongolia, Tanzania & Ukraine
– September 19, 2019 at 6:00 pm - 9:00 pm
John Weston, former MP: General Voter Issues – What to Look For
– September 20, 2019 at 12:00 pm - 2:00 pm
Modern Prophetic Tour with Shawn Bolz
– September 20, 2019 at 7:00 pm - 10:00 pm
Matthew Bates: Book Launch & Three Public Lectures
– September 20, 2019 - September 21, 2019 at 7:30 pm - 1:00 pm
GCMM Golf Tournament
– September 21, 2019 at 8:00 am - 2:00 pm
Courageous Christianity Conference
– September 21, 2019 at 9:00 am - 9:00 pm
60th Annual Country Fair
– September 21, 2019 at 9:30 am - 3:30 pm
Reformed: Confessions of a Preacher's Kid
– September 21, 2019 at 7:00 pm - 8:30 pm
Songstage with Ivan Boudreau
– September 21, 2019 at 8:00 pm - 10:00 pm
Taizé Contemplative Service
– September 22, 2019 at 4:00 pm - 5:00 pm
Interdenominational Hymn Sing
– September 22, 2019 at 6:00 pm - 7:00 pm
"C.S. Lewis and the Jewish Imagination": An Inklings Institute Coffee House Event
– September 23, 2019 at 7:00 pm - 8:30 pm
ARPA Canada's Fall Tour: Politically Engaged Christians – Reclaiming Progress
– September 23, 2019 at 7:30 pm - 9:30 pm
Gracias Christmas Cantata
– September 24, 2019 at 7:00 pm - 9:30 pm
VST Chancellor's Dinner: Keynote Speaker Ray Aldred
– September 25, 2019 at 5:15 pm - 8:00 pm
Journey with God Prayer Retreat
– September 26, 2019 - September 28, 2019 at All Day
Webinar: How to be a more politically engaged, active citizen
– September 26, 2019 at 12:00 pm - 1:00 pm
Modern Technology and the Diminishment of the Human
– September 26, 2019 at 4:00 pm - 5:30 pm
Does Immigration Matter?: Douglas Todd – Is Unity Possible in a Metropolis of Enclaves?
– September 26, 2019 at 5:30 pm - 7:00 pm
Multiplying Authentic Disciples (video transmission)
– September 27, 2019 - September 28, 2019 at All Day
Christian Workplace Kitsilano
– September 27, 2019 at 7:00 am - 9:00 am
Global Climate Strike (at Christ Church / march from City Hall)
– September 27, 2019 at 12:10 pm - 3:10 pm
Jim Byrnes
– September 27, 2019 at 8:00 pm - 10:00 pm
LifeWay Living Proof Simulcast
– September 28, 2019 at 9:00 am - 4:30 pm
Rummage Sale
– September 28, 2019 at 9:00 am - 12:00 pm
Mission Champions Orientation & Development
– September 28, 2019 at 10:00 am - 11:30 am
St. Agnes Community Day
– September 28, 2019 at 10:00 am - 1:00 pm
Walk the Wall Vancouver
– September 28, 2019 at 10:00 am - 1:30 pm
By the Grace of God (VIFF)
– September 28, 2019 at 12:15 pm - 2:15 pm
Christian Forum: Climate Crisis
– September 28, 2019 at 1:00 pm - 5:00 pm
DVD Meeting: Egyptian Chronology and the Bible
– September 28, 2019 at 2:00 pm - 4:00 pm
Infinitely More: The Blessings Tour
– September 28, 2019 at 6:00 pm - 7:30 pm
The Federal Election and a Christian Conscience
– September 28, 2019 at 7:00 pm - 9:00 pm
Early Music Vancouver: Le Concert Spirituel – Baroque Orchestra Suites featuring Jeanne Lamon
– September 28, 2019 at 7:30 pm - 9:30 pm
Fort Night Comedy Presents Saturday Night Improv (two shows)
– September 28, 2019 at 7:30 pm - 11:00 pm
Happy 22 Years Worship Invasion!
– September 28, 2019 at 7:30 pm - 10:00 pm
Joan of Arc (VIFF)
– September 28, 2019 at 9:00 pm - 11:15 pm
Infinitely More: The Blessings Tour
– September 29, 2019 at 4:30 pm - 6:00 pm
Casting Crowns: Only Jesus Tour
– September 29, 2019 at 7:00 pm - 9:30 pm
A Hidden Life (VIFF)
– September 29, 2019 at 8:45 pm - 11:30 pm
Oct 2019
Church Renewal Round Table
– October 1, 2019 at 9:30 am - 11:30 am
By the Grace of God (VIFF)
– October 1, 2019 at 8:15 pm - 11:30 pm
EFC Webinar: Things Change! Reviewing Your Charitable Purposes & Activities
– October 2, 2019 at 9:00 am - 10:00 am
Mission Pastors Roundtable: Martha Stewart Style or Jesus Style Hospitality
– October 2, 2019 at 10:00 am - 11:30 am
Pastor Luncheon by Answers in Genesis Canada
– October 2, 2019 at 11:30 am - 1:30 pm
Joan of Arc (VIFF)
– October 2, 2019 at 1:00 pm - 3:15 pm
Tapas & Table Talk: a Guided Conversation with Dr. Kent Anderson
– October 2, 2019 at 6:00 pm - 7:30 pm
Water for Life Initiative
– October 2, 2019 at 6:00 pm - 9:30 pm
Alpha @ Fairview (Wednesday evenings)
– October 2, 2019 at 6:30 pm - 8:30 pm
Bursting Your Bubble Training: Integrating Business, Life & Faith
– October 2, 2019 at 7:00 pm - 9:00 pm
Newman: a Saint for Our Times – Panel on the Life & Thought of Cardinal Newman
– October 2, 2019 at 7:00 pm - 9:00 pm
Karina Svalya: On the Sixth Day
– October 3, 2019 - October 9, 2019 at All Day
Mother of the Maid by Jane Anderson
– October 3, 2019 - October 5, 2019 at All Day
Federal Election Debate from a Catholic Perspective
– October 3, 2019 at 4:30 pm - 6:30 pm
Bursting Your Bubble Training: Integrating Business, Life & Faith
– October 3, 2019 at 7:00 pm - 9:00 pm
Speaking Against the Systemic Oppression of Uyghur Muslims
– October 3, 2019 at 7:00 pm - 9:00 pm
Water for Life Initiative
– October 3, 2019 at 7:00 pm - 8:30 pm
Hope for the Future: Gen Z in Our City, with Shaila Visser (Alpha Canada)
– October 4, 2019 at 7:15 am - 8:30 am
Leverage Leadership Summit Tsawwassen
– October 4, 2019 - October 5, 2019 at 8:30 am - 4:00 pm
Holy Spirit in the Now Conference
– October 4, 2019 - October 6, 2019 at 7:00 pm - 8:30 pm
Marcus Mosely Ensemble
– October 4, 2019 at 8:00 pm - 10:00 pm
Ride for Refuge
– October 5, 2019 at 8:00 am - 2:00 pm
Blanket Exercise
– October 5, 2019 at 9:00 am - 11:00 am
Of Games and God: Thinking Critically About God, Faith, Video Games & Gaming Culture
– October 5, 2019 at 9:00 am - 3:30 pm
Seminar with Iain Provan
– October 5, 2019 at 9:00 am - 3:00 pm
Connecting with God: A Half-Day Retreat
– October 5, 2019 at 9:30 am - 12:30 pm
Life, Together: Strengthening Our Small Group Gatherings
– October 5, 2019 at 9:30 am - 2:00 pm
Empowering Family Caregivers EXPO
– October 5, 2019 at 10:00 am - 2:00 pm
Michael Park: Music for Your Soul
– October 5, 2019 at 2:00 pm - 4:30 pm
Harriet (VIFF)
– October 5, 2019 at 3:00 pm - 5:15 pm
Lennon Wall & Rally
– October 5, 2019 at 3:00 pm - 5:00 pm
St. John the Evangelist Café Church: Peter Haigh, North Shore Rescue Team
– October 5, 2019 at 4:00 pm - 5:00 pm
Taste of Cambodia: a Film and Food Experience
– October 5, 2019 at 5:00 pm - 9:00 pm
Evening of Hope (Villages of Hope Africa)
– October 5, 2019 at 6:30 pm - 9:00 pm
Pray for Our Political Leaders
– October 6, 2019 at All Day
The Two Popes (VIFF)
– October 6, 2019 at 2:30 am - 4:30 am
Vancouver Life Chain
– October 6, 2019 at 2:00 pm - 3:00 pm
Blessing of the Animals
– October 6, 2019 at 4:00 pm - 5:00 pm
The Two Popes (VIFF)
– October 7, 2019 at 6:00 pm - 8:15 pm
Memorial Service for those who have died recently in Hong Kong
– October 7, 2019 at 8:00 pm - 9:00 pm
Metro Vancouver LeaderImpact Forum with Don Van Meer
– October 9, 2019 at 6:30 pm - 8:30 pm
All Candidates Meeting
– October 9, 2019 at 7:00 pm - 9:00 pm
Langley / Surrey LeaderImpact Forum with Don Van Meer
– October 10, 2019 at 7:00 am - 9:00 am
South Surrey Christian Women's Annual Fall Fair Banquet
– October 10, 2019 at 9:30 am - 11:30 am
Pipe Organ & Politics: All Candidate Debate
– October 10, 2019 at 7:00 pm - 9:30 pm
True Girl: Pajama Party Tour 2019
– October 11, 2019 at 6:30 pm - 9:00 pm
Cathy Peters: Anti-Child Sex-Trafficking
– October 11, 2019 at 7:00 pm - 9:00 pm
The Eisenhauers
– October 11, 2019 at 8:00 pm - 10:00 pm
A Rocha's Harvest Celebration
– October 12, 2019 at 12:00 am - 4:00 am
Consonantia: a school of spiritual practice
– October 12, 2019 at 10:00 am - 3:00 pm
Alzheimer Café
– October 12, 2019 at 2:00 pm - 4:00 pm
Rend Collective: The Revival Anthem Tour
– October 12, 2019 at 6:00 pm - 10:00 pm
Homelessness Action Week
– October 13, 2019 - October 19, 2019 at All Day
Pray for Hong Kong
– October 13, 2019 at 3:00 pm - 4:30 pm
Jazz Vespers in the Valley: 'Brentwood Musickers' Dan & Ben
– October 13, 2019 at 4:00 pm - 5:00 pm
Homelessness Action Day
– October 14, 2019 at 10:00 am - 3:00 pm
Jesus on Mission: Come and Surrender
– October 16, 2019 at 6:30 pm - 9:00 pm
Election Forum: Vancouver East
– October 16, 2019 at 7:00 pm - 8:30 pm