The good news is that Tim Hughes, Christy Nockels and a raft of other talented worship leaders will gather in Vancouver next week. The bad news is that the event is already sold out. The Worship Central Conference will take place November 20 – 21 at Coastal Church in downtown Vancouver.
Tim Hughes is probably the best known worship leader in the British Isles, having led worship at Holy Trinity Brompton Church (the home of Alpha) and produced seven albums. Among his best known songs are Here I Am to Worship and Beautiful One.
Christy Nockels is known both for her role in Watermark (with her husband Nathan) and her own career. She has produced three solo and five Watermark albums, and has been involved with the Passion Conferences since the beginning.
Jad Gillies (Hillsong United) and Mark Counihan (Worship Central South Africa) will also be part of the conference.
Many talented locals will be involved as well: Hendrik Bisschoff, Eric Damewood, Amy Klassen, Tim Klassen, Alida Oegema, Stephen Mulder, Phil Spoelstra, Luke Stones, Jon Velasquez and Spencer Welch. Read about them all here.
Organizers of Worship Together say you can still get on a waiting list, in case there are cancellations.
(In another worship-related note, The Sound of Revival, the new C2C album, was released November 3.)
Pre-Law Student Conference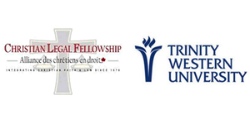 It's not too late to sign up for the Pre-Law Student Conference to be held at Trinity Western University (TWU) this Saturday (November 14). Co-sponsored by TWU and the Christian Legal Fellowship, this event will be well worth it for anyone considering the law. This comment from the organizers lays out the benefits nicely:
This is a great networking opportunity for Christian students interested in pursuing legal studies. Guest lecturers and law students from across the country will be in attendance.
Law school is a different educational experience – for everyone – and the demands of the law and legal study can pose additional questions for Christian students.
We endeavour to support law students (interested, prospective and current) in authentically living out their Christian faith as they pursue legal studies.
Al Massira Training Event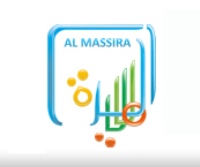 Thousands of refugees, mainly from the Middle East, will be arriving in Metro Vancouver by the end of the year, and probably more beyond that. So this is the ideal time for the Al Massira Training Event November 20 – 21.
Described as "a new way for you to share your faith in the Messiah with your friends," Al Massira is:
* A chronological overview of the Bible revealing the identity of the Messiah.
* A series of 13 short films to be followed by guided discussions.
* Designed for use in small groups among friends.
* Presented in Arabic and English.
Organizers describe Al Massira as a journey, saying:
Jesus took a journey to a village called Emmaus, recorded in the book of Luke, with two friends who were struggling to find answers to some big questions. He explained to them, through the messages (or signs) of the ancient prophets, the answers they were searching for. Al Massira aims to take small groups of friends on a similar journey to discover answers that are relevant for today's world and reveal the true identity of the Messiah.
To register: www.cnmm.ca/am. For more information, contact Peter Wolfe: peterw@cnmm.ca / 604.952.0050 x308
Iranian Outreach
Westwood Community Church in Coquitlam held its first Iranian Outreach last weekend. The event featured the Armenian Iranian leader, Rafi Shayerdyan, senior pastor of the large People of God Armenia Church.
Westwood senior pastor Giulio Gabeli said Shayerdyan is "a spiritual father for the Iranian churches worldwide and has mentored many Iranian leaders around the world."
The event was conducted in Farsi and involved many other Iranian believers in the Metro Vancouver area. Westwood's Iranian Outreach Ministry is led by pastors Farshad and Nadera Nikkou, who are immigrants from Turkey.
Yad Vashem expert to speak
The director of Christian Friends of Yad Vashem will speak at Westwood Community Church on Sunday (November 15). Her topic will be 70 Years After the Liberation. Susanna Kokkonen is based in Israel, but travels the world speaking about the Holocaust, antisemitism and Israel, inspiring positive action and reconciliation between people and the past.
Yad Vashem, the Holocaust museum, was founded in 1953 by an act of the Israeli parliament, the Knesset. Situated on 45 acres on the Mount of Remembrance in Jerusalem, it is not just a museum, but also a world centre for documentation, research, education and commemoration of the Holocaust. Christian Friends of Yad Vashem (CFYV) was established in October 2006 in cooperation with the International Christian Embassy Jerusalem (ICEJ).
Kokonnen received her PhD in Holocaust studies from the Hebrew University of Jerusalem and in 2014 her book Journey to the Holocaust: Hatred of Jews in Light of the Bible and History was published in Finland.
Contact: ICEJ Canada West regional director Bonnie Traversy at bonnie@icejcanada.org or 604.356.7103.
Rosemary Heights closing
Many people will have spent time at Rosemary Heights Retreat Centre in south Surrey over the years. Unfortunately, it will be closing its doors this year. A B.C. Catholic story asked Roman Catholic Archbishop Michael Miller why it is closing. He said, in part:
Unfortunately a number of factors worked against Rosemary Heights . . . Most critical was a decline in those seeking its services. Despite efforts to attract sufficient users, it was unable to do so, leaving the centre in a financially untenable situation.
The retreat centre is on 152nd Street, just north of 36th Avenue. It had operated since 1992, providing space for retreats, meetings, conferences and exhibits.
September 28, 2015
Speaking My Mind Toastmasters Club
– September 28, 2015 - December 14, 2015 at 7:30 pm - 9:00 pm
November 12, 2015
Dan Law: Visions from the Slash - Sculptural Meditations on Heaven & Hell
– November 12, 2015 - November 19, 2015 at All Day
Eyes & Wings Prophetic Conference 2015
– November 12, 2015 - November 15, 2015 at All Day
African Children's Choir
– November 12, 2015 at 7:00 pm - 9:00 pm
JustWork: A Taste of Dignity
– November 12, 2015 at 7:30 pm - 9:30 pm
November 13, 2015
SPARK Pre-Teen Conference
– November 13, 2015 - November 14, 2015 at All Day
City in Focus: Women Lead
– November 13, 2015 at 7:00 am - 8:30 am
African Children's Choir
– November 13, 2015 at 7:00 pm - 9:00 pm
Chelsea Amber
– November 13, 2015 at 7:30 pm - 9:30 pm
Dialogos Ensemble: Swithun - A Medieval Miracle Play
– November 13, 2015 at 7:30 pm - 9:30 pm
Youth Unlimited Presents: This is My Story
– November 13, 2015 at 7:30 pm - 11:30 pm
Vancouver Chamber Choir: New Wave - The Latest in Choral Music
– November 13, 2015 at 8:00 pm - 10:00 pm
November 14, 2015
'War and Peace and the Struggle for Shalom' Symposium and Brian Doerksen Concert
– November 14, 2015 at 9:00 am - 9:30 pm
Come Away & Rest Awhile: Sabbath-Keeping & Self-Care Retreat
– November 14, 2015 at 9:00 am - 4:00 pm
Keystone with Preston Pouteaux
– November 14, 2015 at 9:00 am - 3:00 pm
Pre-Law Student Conference Sponsored by CLF and TWU
– November 14, 2015 at 9:00 am - 4:00 pm
Ten Thousand Villages Fair Trade Christmas Market
– November 14, 2015 at 10:00 am - 4:00 pm
VST's Official Grand Opening Ceremony
– November 14, 2015 at 10:00 am - 12:00 pm
Spotlight on Taiwan
– November 14, 2015 at 10:30 am - 1:00 pm
Wills & Estate Workshop (FREE!)
– November 14, 2015 at 10:30 am - 3:00 pm
The Stork and the Sparrow Book Launch
– November 14, 2015 at 1:00 pm - 3:00 pm
Journey Canada Annual Fundraiser
– November 14, 2015 at 6:45 pm - 9:30 pm
Chantele Delaine: 5 & 2 Benefit Concert
– November 14, 2015 at 7:00 pm - 9:00 pm
November 15, 2015
Book Launch for 'Thomas Merton and the Noonday Demon'
– November 15, 2015 at 12:00 am
Restorative Justice Week 2015
– November 15, 2015 - November 22, 2015 at All Day
Songs for Syria Benefit Concert
– November 15, 2015 at 4:00 pm - 6:00 pm
Stile Moderno Baroque Camber Ensemble Extravaganza
– November 15, 2015 at 4:00 pm - 5:00 pm
African Children's Choir
– November 15, 2015 at 7:00 pm - 9:00 pm
Speaker from Jerusalem: Christian Friends of Yad Vashem
– November 15, 2015 at 7:00 pm - 9:00 pm
November 16, 2015
Samaritan's Purse National Collection Week
– November 16, 2015 - November 22, 2015 at All Day
Forum on Climate Change: Causes, Impacts & Prospects
– November 16, 2015 at 7:00 pm - 9:00 pm
November 17, 2015
Future Prospects for Higher Education: Key Drivers of Sustainability
– November 17, 2015 at 4:00 pm - 5:30 pm
Family Sing-along Concert
– November 17, 2015 at 7:00 pm - 9:00 pm
Public Lecture Series: Competing Paradigms: Christianity and Naturalism – Persons: Identify & Re-identify
– November 17, 2015 at 7:00 pm - 8:30 pm
Archie Spencer Book Launch: The Analogy of Faith
– November 17, 2015 at 7:30 pm - 9:00 pm
November 18, 2015
Preaching Workshop with Darrell Johnson
– November 18, 2015 at 9:00 am - 3:00 pm
REconneXion
– November 18, 2015 at 9:00 am - 1:00 pm
Christmas Shopping and Fireside Chats
– November 18, 2015 - November 20, 2015 at 4:00 pm - 9:00 pm
November 19, 2015
REconneXion
– November 19, 2015 at 9:00 am - 1:00 pm
Climate Conversations
– November 19, 2015 at 7:00 pm - 9:00 pm
The Amish Project by Jessica Dickey
– November 19, 2015 - November 21, 2015 at 8:00 pm - 10:00 pm
November 20, 2015
Al Massira Training Event
– November 20, 2015 - November 21, 2015 at All Day
Worship Central Conference: Tim Hughes, Christy Nockels and more
– November 20, 2015 - November 21, 2015 at All Day
REconneXion
– November 20, 2015 at 9:00 am - 1:00 pm
Alexandra Maillor / Luca Fogale
– November 20, 2015 at 7:00 pm - 9:00 pm
Vicki Thorn: What Makes Them Click - The Science of Human Attraction
– November 20, 2015 at 7:00 pm - 9:00 pm
White Rock Full Gospel Business Men's Fellowship: Mike Zachman
– November 20, 2015 - November 21, 2015 at 7:00 pm - 4:00 pm
Stories of an Everyday Pilgrim: Book Launch
– November 20, 2015 at 7:30 pm - 9:00 pm
November 21, 2015
M2/W2 Volunteer Training
– November 21, 2015 at 9:00 am - 12:00 pm
Restoration Saturday
– November 21, 2015 at 9:15 am - 12:30 pm
Rev Dr Richard Topping: What's God Got to Do With It? - Theology for Non-theologians
– November 21, 2015 at 9:30 am - 12:30 pm
Christmas Shopping and Fireside Chats
– November 21, 2015 at 10:00 am - 4:00 pm
Prayer Canada: Official Retirement of Arne Bryan & Recognition of Kelvin Beckstead as New President
– November 21, 2015 at 6:00 pm - 8:30 pm
Gloria Dei Chorale: Of Light and Love
– November 21, 2015 at 7:30 pm - 9:30 pm
Hudson Taylor Legacy Series: Reaching the Hard Places
– November 21, 2015 at 7:30 pm - 9:00 pm
Fauré Requiem: A Choral Masterpiece
– November 21, 2015 at 8:00 pm - 10:00 pm
Christian Advocacy Society Celebration Dinner Banquet, with Dr. Margaret Somerville
– November 21, 2015 at 8:30 pm - 9:30 pm
November 22, 2015
Vancouver Oratorio Society: Gloria & Sacred Choral Selections
– November 22, 2015 at 7:30 pm - 9:30 pm
November 23, 2015
Contemporary and Pentecostal Approaches to Biblical Texts
– November 23, 2015 at All Day
Fauré Requiem: A Choral Masterpiece
– November 23, 2015 at 8:00 pm - 10:00 pm
November 24, 2015
Public Lecture Series: Competing Paradigms: Christianity and Naturalism – The Shroud of Turin (illustrated talk)
– November 24, 2015 at 7:00 pm - 8:30 pm
Vancouver Water Bash
– November 24, 2015 at 7:00 pm - 9:00 pm
November 25, 2015
C2C Network Fall Celebration Banquet
– November 25, 2015 at 6:00 pm - 9:00 pm
Climate Convergence
– November 25, 2015 at 7:00 pm - 9:00 pm
Thomas Merton on Art as Truth
– November 25, 2015 at 7:00 pm - 8:30 pm
Jazz Evensong: Lorraine Foster
– November 25, 2015 at 8:00 pm - 10:00 pm
November 27, 2015
Chapel North Shore
– November 27, 2015 at 7:00 pm - 9:00 pm
Chapel Vancouver
– November 27, 2015 at 7:00 pm - 9:00 pm
Puttin' on the Ritz
– November 27, 2015 - November 28, 2015 at 7:00 pm - 11:30 pm
Chapel Tri-Cities
– November 27, 2015 at 7:15 pm - 9:00 pm
November 28, 2015
Biblical Interpretation Course
– November 28, 2015 at 8:00 am - 1:30 pm
Christmas Bazaar at St. Thomas
– November 28, 2015 at 10:00 am - 2:00 pm
Annual Christmas Bazaar
– November 28, 2015 at 11:00 am - 4:00 pm
Holly Bazaar
– November 28, 2015 at 11:00 am - 3:00 pm
Chez Nous: Christmas with Elektra
– November 28, 2015 at 2:00 pm - 4:00 pm
Fundraising Dinner for Eastside Story Guild & the Unistoten Healing Centre
– November 28, 2015 at 5:30 pm - 7:30 pm
Give Love: An ADRA Canada Christmas Concert
– November 28, 2015 at 6:00 pm - 9:00 pm
Chez Nous: Christmas with Elektra
– November 28, 2015 at 7:30 pm - 9:30 pm
The Bridge Between: Stories of Samson, Delilah and the Unistoten Resistance
– November 28, 2015 at 7:30 pm - 9:30 pm
November 29, 2015
Online Video Advent Series with Dr. Darrell Johnson
– November 29, 2015 at All Day
Tales of a Charlie Brown Christmas with The Jerry Granelli Trio & The Coastal Sound Children's Choir
– November 29, 2015 at All Day
Global Climate March
– November 29, 2015 at 1:00 pm - 3:00 pm
Advent Carol Service
– November 29, 2015 at 4:00 pm - 5:30 pm
Advent Lessons and Carols Service
– November 29, 2015 at 4:00 pm - 5:30 pm
God Wakes a World: Call to Prayer
– November 29, 2015 at 6:15 pm - 9:15 pm
United in Prayer, United in Mission
– November 29, 2015 at 6:30 pm - 8:30 pm
A Caelestra Christmas
– November 29, 2015 at 7:30 pm - 9:30 pm
Advent Vespers
– November 29, 2015 at 8:00 pm - 10:00 pm
November 30, 2015
City in Focus Awards Ceremony
– November 30, 2015 at 5:30 pm - 7:00 pm
December 1, 2015
Public Lecture Series: Competing Paradigms: Christianity and Naturalism – Modern Visions of Jesus
– December 1, 2015 at 7:00 pm - 8:30 pm
December 2, 2015
Christmas Artisan Fair
– December 2, 2015 at 9:00 am - 4:00 pm
Business By the Book Christmas Luncheon: Stockwell Day
– December 2, 2015 at 12:00 pm - 2:00 pm
Bev Ellis: Splendour of the Raw & Flawed - Opening Reception
– December 2, 2015 at 4:30 pm - 7:30 pm
Mission Possible Gala
– December 2, 2015 at 6:00 pm - 9:00 pm
Jazz Evensong: Sandra Mae
– December 2, 2015 at 8:00 pm - 10:00 pm
December 3, 2015
Lilian Broca: Heroine of a Thousand Pieces - The Judith Mosaics of Lilian Broca
– December 3, 2015 at All Day
December 4, 2015
Perogy Night in Vancouver
– December 4, 2015 at 5:00 pm - 8:00 pm
Saint James Music Academy Christmas Concert
– December 4, 2015 at 6:30 pm - 9:00 pm
Climate Change and the Church: Faithful Responses to Global Warming
– December 4, 2015 at 6:45 pm - 9:00 pm
Christmas for Kenya Concert
– December 4, 2015 at 7:00 pm - 9:00 pm