The latest Angus Reid Institute poll suggests that the BC Liberals are going to need something of a miracle to catch the New Democratic Party in the provincial election scheduled for October 24.
Noting that "its COVID-19 response continues to preoccupy the province most, . . . housing affordability, health care, climate change and economic growth are also ballot issues."
The October 6 report added three more key findings:
The incumbent BC NDP currently holds an 18-point advantage in pre-debate vote intention. 49 percent say the will support John Horgan's party, while 31 percent say they will vote for the BC Liberals and 14 per cent the BC Greens. This dynamic is largely unchanged over the past month.
Three-in-five British Columbians say that this election is unnecessary and should have been held next year. Notably, even 28 percent of those who plan to support the NDP feel this way.
While it is early days so far, just one-in-three British Columbians say they are fully engaged in the campaign. Most are aware of it, but not closely following developments
Go here for the full report.
Targeting social conservatives
But the NDP's strong lead hasn't prevented some MLAs – Spencer Chandra Herbert, who represents West End / Coal Harbour, for example – from attacking a couple of socially conservative Christian candidates in the Fraser Valley.
A September 29 article in The Province stated:
B.C. NDP candidate Spencer Chandra Herbert is calling on Liberal Leader Andrew Wilkinson to fire a candidate who voted against a rainbow crosswalk in Langley.
Chandra Herbert said, in a news release Tuesday, that if Wilkinson wants to live up to his promise that there is no room for homophobia and transphobia in his party, he should fire Langley East candidate Margaret Kunst.
He made the same demand about another MLA during the summer, as reported in this CBC News story:
NDP MLA Spencer Chandra Herbert has formally penned the request in a letter to Opposition Leader Andrew Wilkinson, urging the ouster of B.C. Liberal Laurie Throness, the MLA for Chilliwack-Kent.
"In the past, I have expressed deep concern over the anti-LGBTQ views from MLAs in your caucus," wrote Chandra Herbert, the MLA for Vancouver-West End. "I remain concerned and am writing to ask you for action."
The letter cites recent criticism of thousands of public dollars spent on advertising in Light Magazine, which has published views condoning conversion therapy.
Go here and here for the two stories.
Christian initiatives
Most denominations and Christian groups have, as usual, not taken a stand on political issues, but there is some commentary which will tend to appeal particularly to voters on the right of the political spectrum. Two groups, at least, are offering some guidance, and there are renewed signs of life in a Christian political party.
Catholic insights
Paul Schratz, editor of The B.C. Catholic, wrote Why this election matters early in the campaign, saying:
As British Columbians prepare to go to the polls, there is no shortage of issues that would seem particularly relevant to Catholics and people of faith, all waiting for examination and research. . . .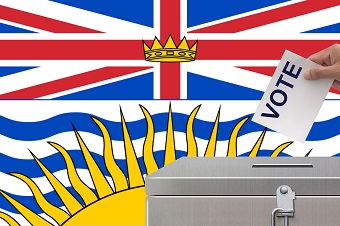 We'll be working again with our friends at Catholic Conscience, who helped us so immensely during the last federal election. With their help, we'll be publishing party platforms and providing insights on issues of special concern to Catholics.
Schratz points to a wide range of issues to be considered, from health during the pandemic, homelessness and fiscal responsibility to the opioid crisis and mental illness. He refers particularly to issues of significance to social conservatives, such as assisted suicide / palliative care, curtailing church activity and threats to freedom of speech:
We're witnessing a rise in restrictions on freedom of speech and growing intolerance toward opinions deemed undesirable, on topics ranging from climate change, to life issues, to pandemic response. We've seen speaking engagements cancelled and the Liberals attacking their own MLAs for daring to run advertisements in a Christian magazine. Are there limits to freedom of expression in 2020? If so, what are they?
Catholic Conscience has prepared Platform Comparisons for the NDP, Liberals and Greens, but also for the Christian Heritage Party, Conservative Party and Libertarian Party, on these issues:
* Life and human dignity
* Stewardship of creation
* Community and the common good<
* Option for the poor and vulnerable
* Rights and responsibilities: subsidiarity
* Solidarity
* Justice and Peace
They provide guides to Catholic teaching and 'points to ponder' for each category.
ARPA Canada
ARPA Canada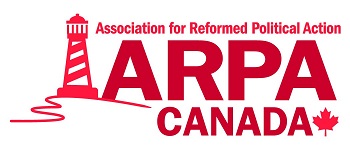 is "a grassroots Christian political advocacy organization," whose mission is " to educate, equip and encourage Reformed Christians to political action, and to bring a biblical perspective to our civil authorities."
They provide a list of issues (that should be) on the table:
* Life issues (abortion, euthanasia, and palliative care)
* Educational choice
* Religious freedom
They provide detail on those issues and suggest ways to get them on the table.
Christian Heritage Party
Laura-Lynn Tyler Thompson has been chosen as leader of the Christian Heritage Part of BC (CHP-BC) and is now challenging fellow Christians to vote for her party in the upcoming election.
A story by Terry O'Neill in The B.C. Catholic began:
"I feel it is the duty of every single Canadian to vote for their principles and stop compromising," said CHP-BC leader Laura-Lynn Tyler Thompson, a 55-year-old broadcaster from New Westminster who was acclaimed leader at the party's annual general meeting in Abbotsford [early in September].
An Evangelical Christian, Tyler Thompson reasons that "if all faith-believing people, those who name the name of Jesus, would vote according to their principles, we would be able to elect the kind of government that will support and continue our values."
Otherwise, she said, "I think our cowardice is costing us our nation." . . .
"It has become very clear that the left and the right are basically non-Christian in their values and principles," said Tyler Thompson, a former co-host of The 700 Club Canada television show.
Go here for the full article, which compares her views to those of the Canadian Conference of Catholic Bishops and includes a response from Liberal MLA Rich Coleman, who attends St. Nicholas Catholic Church in Langley; he feels she is "tilting at windmills."
Vote Compass
CBC has developed Vote Compass, a tool developed by political scientists for exploring how your views align with those of the political parties." Not sure how reliable it is, but it is fun to take.