The Canadian Chinese School of Theology Vancouver (CCST Vancouver) welcomed the community to an open house October 15.
A steady stream of visitors and friends dropped by to learn more about the school, which is located in a light industrial area in north Richmond.
The Principal of CCST Vancouver, Rev. Dr. Ivan Leung, told me the school was birthed from a local initiative, but also has a global outlook:
God gave us the vision that it's not just for Greater Vancouver, but that we should launch out to the world.
There are about 70 students studying at CCST Vancouver, almost half of whom are from Hong Kong, China and Taiwan.
The school, "a seminary with an evangelical orientation," offers several graduate degrees – MTS, MMin, MDiv and DMin – along with a Diploma in Christian Studies. All are taught in Mandarin, though the DipCS has also been taught in Cantonese.
CCST Vancouver began operating in rented offices at Granville Avenue and No. 3 Road in 2015,  then purchased its current campus during the summer of 2019 and moved in January 10, 2020.
The two-storey, 5,400 square feet building in north Richmond is a five minute walk from the Bridgeport SkyTrain Station. There are seven offices for staff, along with two classrooms, a library, a chapel, a conference room and open areas for small group gatherings.
Leung, who has an MCS and an MDiv from Regent College (along with a DMin from Western Seminary), said, "We are so thankful for what has happened in our midst in a very short time."
Chinese pastors in this area have long had a desire to be able to train pastors and church leaders locally: "God has given a clear vision to the Chinese pastors to establish a Chinese-speaking theological college" in order to develop local leaders.
He estimates there are about 140 Chinese churches in the Greater Vancouver area.
In May 2013, a planning committee was formed to explore establishing a school similar to the Canadian Chinese School of Theology at Tyndale Seminary in Toronto in 2005, under the aegis of the Association of Canadian Chinese Theological Education (ACCTE).
By 2017, CCST Vancouver Society was incorporated in BC and the CCST Vancouver Bill was given final reading by the BC Legislative Assembly May 15, 2018.
CCST Vancouver is now an independent body – the only independent Chinese theological school in this province – with charitable status and the ability to grant theological degrees in BC. An evaluation team from the Asia Theological Association visited in August 2017 and granted CCST Vancouver accreditation in 2018.
Many books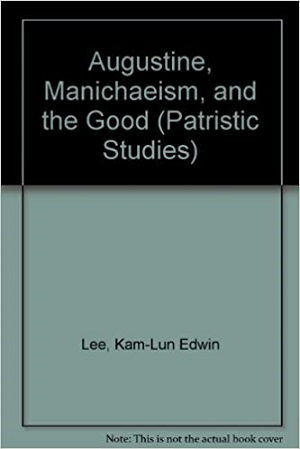 Faculty members have written a good number of books. Leung said, "Our Emeritus Professors, Rev. Dr. John Hsu, Rev. Dr. Jason Yeung, our Academic Dean, Rev. Dr. Edwin Lee and myself have published books. A few examples are listed as follows":
疑惑與相信—基督教衛道學入門
獨特與恩慈—基督信仰與其他宗教的比較
超越與轉化—簡明基督教系統神學
抉擇與代價—簡明基督教十字架倫理
牧養與承擔
杖與竿
會遇系統神學》
《馬丁路德神學研究》
《俗世尋真︰基督教與現代哲學》
《中國文化新視域》
《民主與民本》
《二十世紀神學選讀》
Being and Knowing: An Examination of TF Torrance's Theological Science, Hong Kong: Alliance Bible Seminary, 1996
《Augustine, Manichaeism and the Good》
《The Concept of Property and Possession in Contemporary Catholic Social Teaching since 1981》
《The Correspondence Between Human Intelligibility and Physical Intelligibility: The View of Jean Lardrière》
永活上帝生命主
《 開往靈程深處》
Launch Out: Striving for a Deeper Spiritual Life
《與癌同行:恩典塑造生命》
《靠恩成長》
Growing by Grace: Essentials for Growing a Healthy Church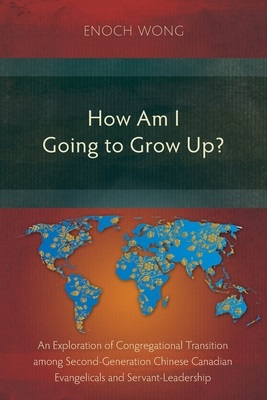 One adjunct professor, Dr. Enoch Wong, has produced three valuable – and very current – books about the Chinese Christians in Canada:
Listening to Their Voices (co-edited with Jonathan Tam, Kwing Hung, Tommy Tsui and Wes Wong): "An exploration of faith journeys of Canadian-born Chinese Christians" (CCCOWE Canada, 2019). Go here for an article about the publication on Church for Vancouver.
How Am I Going to Grow Up?: "An exploration of congregational transition among second-generation Chinese Canadian evangelicals and servant-leadership" (Langham Publishing, 2021).
Voices of Pastors (co-edited with Wes Wong, Vivian Chan and Tommy Tsui): "The study of well-being and leadership ministries of pastors at the Chinese Christian Churches in Canada (Canadian Chinese School of Theology, 2022).
I hope to post something about How am I to Grow Up? soon.