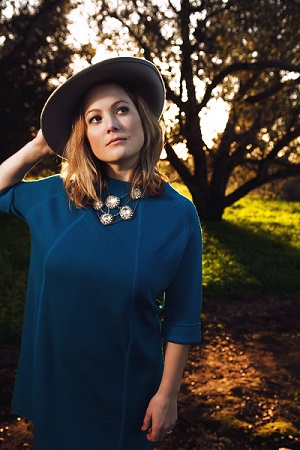 I'm a big fan of the Vancouver Folk Music Festival, having attended all but one or two since the early days at Brockton Oval. Most years I hang out there all weekend; at the very least my family has a picnic on Jericho Beach Sunday evening within earshot of the main stage.
Unfortunately, I won't be inside this year (July 19 – 21), so I'll be missing all kinds of great music. But I'm particularly sorry to be missing Sara Watkins.
Christianity Today interviewed Watkins back in 2009, introducing her as "a young veteran, [a] 20-something prodigy [who] has already earned her stripes as one-third of the platinum newgrass band Nickel Creek."
When asked how she came to know Christ, Watkins said: "I grew up in a Christian home. At different stages I remember realizing different levels of what [being a Christian] means. You ask God in your heart when you're four. Then you do it again when you're eight because somebody tells you, 'You better be sure or else you're going to hell.' As you learn more about life, I think you learn more about your reliance on God. I feel like every four years or so I come to a place where it's so impressed on me, a bigger realization kind of hits me."
Here we are four years on; maybe she'll reveal something of her journey during one of her sets.
She was also asked what role faith plays in your music.
"My musical life is just part of my life, so it plays the same role as it does in every other part," she said. "I try to stay as aware of my faith when I'm touring as when I'm at home."
My favourite time at Folk Fests over the years has been 10 am Sunday at Stage Two. Sometimes described as 'church in the park' or 'gospel under the trees,' it's always an inspirational time. 
This year's version looks a little less gospel and little more broadly spiritual, but 'Lift Your Spirits Higher' with the Martha Redbone Roots Project, Dalannah Gail Bowen and The Shirleys should get the day off to a good start.