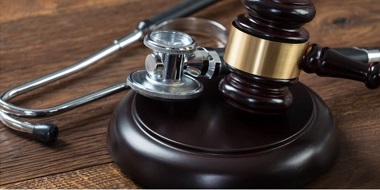 This joint statement from Christian Legal Fellowship, the Evangelical Fellowship of Canada, and the Assembly of Catholic Bishops of Ontario was released May 15 to address a judicial determination which seems likely to lead to a serious erosion of religious freedom in Canada.
Today, the Ontario Court of Appeal released its decision in Christian Medical and Dental Society (CMDS) v. College of Physicians and Surgeons of Ontario (CPSO).
The court unanimously upheld the CPSO's policies on medical assistance in dying and human rights obligations. The policies require doctors who conscientiously object to ethically controversial procedures (such as euthanasia/assisted suicide and abortion) to take "positive action" to facilitate them, such as by providing an "effective referral" to a willing and available physician.
The Evangelical Fellowship of Canada (EFC), the Assembly of Catholic Bishops of Ontario (ACBO) and the Christian Legal Fellowship (CLF) – who jointly intervened in the case as a Coalition – are disappointed with today's ruling.
Bishop Ronald Fabbro, ACBO President and Bishop of London, comments:
This decision is a step backwards for conscience rights in our province.
Of particular concern is the wording in the Court of Appeal decision which suggests that conscientious objectors pursue an area of medicine that is less controversial. We run the very real risk of losing many good physicians who entered the practice motivated by a desire to heal their patients which was rooted in their own personal beliefs.
Across Canada and throughout the world, we have seen an appropriate balance struck between patient rights and those of health care providers. Sadly, this is not the case in our province.
Court of Appeal decision
The Court of Appeal concluded that the policies infringe physicians' religious freedom by requiring them to either violate their convictions or "abandon their practice area rather than face prosecution for failing to do so" (para 79). However, the three-judge panel agreed with the Divisional Court that the infringement is justifiable as it advances the CPSO's goal of ensuring "equitable access to health care."
David Guretzki, the EFC's Acting President and Resident Theologian, describes the decision as troubling:
A doctor's conscience is grounded in beliefs that are deeply held and central to their whole approach both to life and to medicine. The decision to participate in ending a patient's life by making an effective referral is not based in preference or opinion, but in deeply held beliefs about life and death.
It is troubling that the Court of Appeal has upheld CPSO policies that violate the religious freedom of physicians and require them to act against their religious convictions. In a religiously diverse and secular society, the state has an obligation to promote respect and tolerance of all, including religious minorities.
At the Court of Appeal, the EFC/ACBO/CLF Coalition submitted that accommodating conscientious physicians would not undermine access to health care and would benefit both health care professionals and patients.
The Coalition explained that the policies' attempt to bifurcate moral considerations from "clinical" ones undermines patient care and the very idea of professional judgment.
In the context of euthanasia, for example, the trial court in Carter v. Canada recognized that "thoughtful and well-motivated people can and have come to different conclusions about whether physician-assisted death can be ethically justifiable" (para. 343).
That includes physicians, some of whom, the Carter trial court recognized, would find it "ethically inconceivable" to ever participate in "intentionally ending the life of a patient" (para. 310).
Derek Ross, CLF's Executive Director & General Counsel (co-counsel to the joint interveners), comments:
Ethical considerations cannot be separated from professional relationships. A physician who practices in accordance with ethical convictions is not 'abandoning' her patients, but rather seeks to care for them with integrity.
If the state can force physicians to remove ethics from their practice, physicians become a mere means to an end, and society loses an important safeguard against potential abuse and harm. This safeguard of independent, professional judgment is especially needed as pressure mounts to expand euthanasia to minors, patients with mental illness and patients with dementia. How far will physicians be coerced to act, in violation of their ethics, in those contexts?
The Coalition also argued that the Charter's equality guarantee (section 15) protects the freedom of all Canadians, including physicians, to participate fully and equally in vocational life without being coerced to disavow their religious beliefs and identities.
Deina Warren, co-counsel to the joint interveners, explains:
Employment is a fundamental social institution, vital to one's livelihood, and it should be equally accessible to all. Excluding religious physicians from practice areas that often raise issues of conscience, such as family medicine or palliative care, violates religious equality and marginalizes doctors of faith.
Professionals who are qualified, competent and trained have a constitutionally protected right not to be expelled from their practice and means of earning a living because of their religion. It is disappointing when our courts fail to recognize the value of including and protecting religiously informed moral consciences within the practice of medicine.
The joint interveners welcome some aspects of the decision, including the Court's acknowledgment that interference with religious freedom is not rendered "trivial or insubstantial" simply because one practices in a regulated profession (para. 77), a point also stressed in the Coalition's factum. The Court of Appeal also recognized the importance of religion to a professional's life and work (para. 67).
A number of issues were left for another day, however. For example, the Court declined to consider whether freedom of conscience (which is separately protected under the Charter, as distinct from freedom of religion) was engaged (para 85).
Questions also remain about the practical effect of the policies.
The Divisional Court acknowledged that "there is no study or direct evidence that demonstrates that access to health care is, or was, a problem that was caused by physicians objecting on religious or conscientious grounds to the provision of referrals for their patients" (para. 147).  This, it would seem, calls into question the very need for the policies, but the Divisional Court went on to observe that it is "reasonable to expect on the evidence and logic" that the policies would make a "positive difference in ensuring access to healthcare."
The Court of Appeal agreed, but acknowledged it "remains unclear," based on the evidence, whether the policies might actually cause harm to patients by resulting in "physicians leaving family practice or the practice of medicine in Ontario" (paras 174-176).
Ultimately, the court concluded that the policies "represent a compromise" and "reasonable balance" (para. 187), but the EFC's David Guretzki explains why it is unreasonable to force physicians to change medical specialities if their conscientious or religious convictions collide with any procedures demanded of them:
This suggests that a physician's conscience – which is deeply held and central to their whole approach both to life and to medicine – cannot be balanced in any way with certain wishes of the patient or policy requirements of the College. In a society that promotes respect and tolerance of all, it is all the more important to insist that convictions be protected for the sake of all, physicians and patients alike.
However, if demands of the patient are allowed to override the conscientious convictions of physicians, it is unclear what limits might be drawn to patient demands in the future.
About the interveners
The Evangelical Fellowship of Canada represents over 100 Protestant Evangelical organizations and over 40 denominational groups with approximately 2.1 million members/adherents across Canada. Their website has a page of resources related to the case at TheEFC.ca/CPSO.
The Assembly of Catholic Bishops of Ontario is the regional association of the Archbishops and Bishops of each of the 14 Catholic Archdioceses and Dioceses which have approximately 3.8 million members across Ontario.
The Christian Legal Fellowship is Canada's national association of Christian legal professionals, drawing from over 30 denominations.
The Coalition was represented by Deina Warren, Derek Ross, and Sarah Mix-Ross. The Coalition's written arguments (factum) can be found here and oral arguments (podium notes) here.
The Ontario Court of Appeal's decision can be read here.