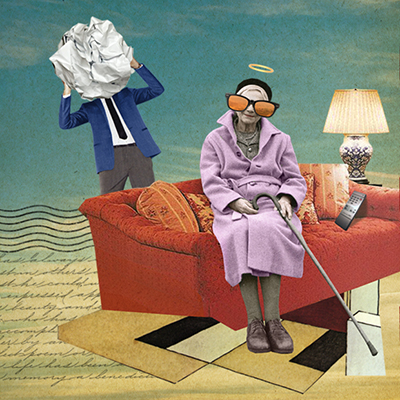 Partisans of Pacific Theatre have a lot to celebrate these days. They looked back on 29 successful seasons at their Locarno Beach party June 29 and now they're anticipating their
30th anniversary season
– which looks very strong!
Artistic and executive director Ron Reed deserves a tremendous amount of credit for having steered his small troupe through choppy waters into, if not a safe harbour, at the very least a berth in the heart of Vancouver's theatre community.
The most recent example of Pacific Theatre's consistent artistic strength is Erla Faye Forsyth's Outstanding Performance by an Actress in a Lead Role in the Small Theatre category at the annual Jessie Richardson Theatre Awards June 24.
On
Facebook
the next day, Reed wrote:
 "
For one crazy stretch last night, there were back-to-back acting Jessies for Andrew McNee and John Emmet Tracy (who've both joined the cast of
The Seafarer,
slated for next spring at PT) and then back-to-back Jessies for Pacific pals Gina Chiarelli (for
Master Class
) and Erla Forsyth (for
How to Write a New Book for the Bible
). Huge congratulations to all."
Since moving into its new space at 12th and Hemlock in 1994, Pacific Theatre has garnered 103 Jessie nominations and won awards for a dozen productions.