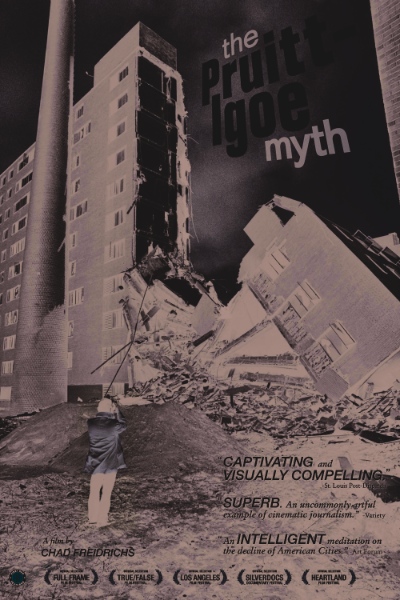 This looks like a good week for culture and the arts – and youth. A movie on architecture at the Hollywood; cultural analysis with Iain Provan; a new exhibit at the Lookout Gallery; a new play at Pacific Theatre; and a choice between Chapel and Campusfire on Friday night – many of us won't actually go to any of them, but it's great to know there is a vibrant Christian culture around the city, and that we can take part when the time is right.
Architecture or Culture?
It's a tough choice. Church at the Hollywood will be Church Not at the Hollywood come the end of November, unfortunately, because their landlord has chosen a new use for the building. But in the meantime, you can watch a movie at the church at least three more times.
The Vancouver Heritage Foundation is partnering with the church to put on a series of 'Architecture and Design' evenings. On Tuesday (the 22nd) you can see Pruitt Igoe Myth, about a giant urban housing complex in St. Louis, Missouri that became a widespread symbol of failure amongst architects, politicians and policy makers.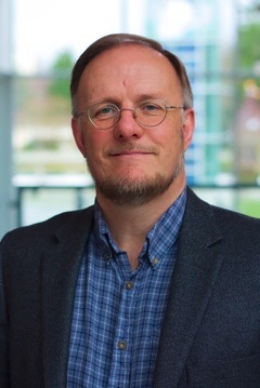 Or, you could head out to Regent College to hear Iain Provan ask 'Whassup?' This one sounds a little more demanding, despite the title. Taking off from his brand new book – Convenient Myths: The Axial Age, Dark Green Religion and the World that Never Was (which he will be signing after his talk) Provan argues that the contemporary world has been shaped by two potent myths, both of which contend that to maintain balance we must return to an idealized past.. He will illuminate the influence of these myths and warn of the potential danger inherent in following them.
If you choose Iain and culture, there are two more movies in the Hollywood series, November 12 and 26. If you choose architecture, you can still get some culture at Regent by turning up at the same spot (Regent's Chapel) on Saturday (the 26th), to see Iwan Russell-Jones installed to the Eugene and Jan Peterson Chair in Theology and the Arts. The former BBC director and producer will give a talk titled 'Shall these Bones Live? The Ash Wednesday Promise of Art.'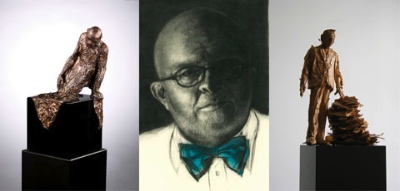 New show at Lookout Gallery
Grace Tan and David Robinson are displaying their works in the Lookout Gallery. The opening reception will be held in the gallery on Thursday (October 24) from 4:30 – 7:30 pm.
Some of the art may look familiar. David Robinson has been commissioned for various public spaces (Regent College for example), and his work has appeared in many private collections and galleries around the city for decades. As for the person featured in the centre of the poster – come and confirm it in person.
Grace Tan was trained at the Harrow School of Art in London, England in the 1960s, then at Ontario College of Art in Toronto and the University of Guelph, completing a degree in fine art there in 1972. She took a break from art until 1998, when she began to take workshops in sculpture at the Vancouver Academy of Art. From 2001 – 2002 she was mentored by David Robinson, which presumably helps to explain the pairing at the show.
Communion opens Friday (October 25) at Pacific Theatre and runs until November 9.
Leda hasn't seen her daughter in years. When their life circumstances come to a crisis, Leda's therapist does the unthinkable and offers concrete advice – and the three women find their convictions on a collision course with their all-too-human need for certainty and connection.
This guest production by Ruby Slippers Theatre offers a surprisingly funny play about love, motherhood, God and the meaning of life.
Roy Surette has returned to his home town from Montreal, where he is artistic director of Centaur Theatre, to direct this play. He said (admittedly on PT's Soul Food Vancouver blog; but it's a widely shared sentiment): "I want to thank Ron Reed for once again demonstrating courage and openness in programming a play that explores faith and belief in various manifestations."
Youth in conflict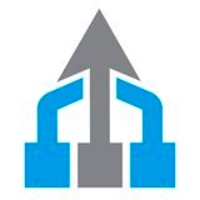 Not really, just youth events in conflict. There's so much good stuff going on that two events are taking place on the same evening. This Friday (the 25th), there will be Chapel at John Oliver High School, a good use of public space – as is school, of course!
According to its Facebook page, Chapel was started this spring "by a few youth groups in South Van, and soon joined by a surge of young people from Anvil Island Summer Camp. Chapel is witnessing God moving first hand in the hearts of young people all over the city. The best part is, this is only the beginning."
It'll be a night of worship, "but the vision is much greater than that. God wants to save our city, and we want what he wants." Sounds great, but I'm several times too old to go, so I'll look for a report by someone who can pass for youthful. 

Out in Langley, at Christian Life Assembly, Campusfire kicks off a two-day event – and you'll really have to be very youthful there. Starting Friday night, and running until late Saturday, the Campusfire Conference is designed "to inspire and equip high school students to live for Jesus and impact their world." 
Oct 2013
Architecture and Design: Film Night at the Hollywood: Pruitt Igoe Myth
– October 22, 2013 at 7:30 pm - 9:00 pm
Iain Provan: Whassup? Reading Culture: The War of Myths and the Mission of the Church
– October 22, 2013 at 7:30 pm - 9:00 pm
Christianity Explored
– October 23, 2013 at 7:00 pm - 9:00 pm
The Global Leadership Summit
– October 24, 2013 - October 25, 2013 at All Day
Works by Grace Tan and David Robinson: Opening Reception
– October 24, 2013 at 4:30 pm - 7:30 pm
Chapel
– October 25, 2013 at 7:00 am - 9:00 am
Campusfire Conference
– October 25, 2013 at 7:00 pm - 10:00 pm
Francis Gabuka: Forgiveness Following the Rwandan Genocide
– October 25, 2013 at 7:30 pm - 9:30 pm
Communion (opening night)
– October 25, 2013 at 8:00 pm - 10:30 pm
The Marketplace Institute: Reframe in a Day
– October 26, 2013 at 8:00 am - 5:00 pm
Campusfire Conference
– October 26, 2013 at 10:00 am - 10:00 pm
The Brick Games
– October 26, 2013 at 10:00 am - 5:00 pm
M2/W2 Fall Promotional Event: Law, Grace & Truth
– October 26, 2013 at 6:00 pm - 9:00 pm
Installation of Dr. Iwan Russell-Jones
– October 26, 2013 at 7:00 pm - 9:00 pm
Requiem Revisited
– October 26, 2013 at 7:00 pm - 9:00 pm
The Royal Heirs in Concert
– October 26, 2013 at 7:00 pm - 9:00 pm
Requiem Revisited
– October 27, 2013 at 3:00 pm - 5:00 pm
Outreach Concert
– October 27, 2013 at 4:00 pm - 7:00 pm