Any week called Reconciliation Week has got to be a good one. We'll start with what that's all about, and then look at some other highlights around town in next few days.
The historic nature of the week is underlined by the fact that Dr. Bernice King, the youngest daughter of Dr. Martin Luther King, Jr., will address what I hope will be a massive crowd at the start of the Walk for Reconciliation Sunday morning. Having her speak is particularly meaningful as 2013 is the 50th anniversary of her father's 'I Have a Dream' speech.
Here are three key elements of Reconciliation Week:
1. All Nations Canoe Gathering Tuesday morning. Watch as beautiful cedar dugout canoes paddle into False Creek from Vanier Park to Science World and are welcomed in a traditional ceremony to the Coast Salish lands.
2. Truth and Reconciliation Commission Wednesday to Saturday. Come to learn from survivors about their experiences at Indian Residential Schools. All events are at the PNE, and everyone is welcome. This is not just for Indigenous people!
3. Walk for Reconciliation on Sunday. Join the community in demonstrating your care for Indigenous  people and your desire to pursue justice and reconciliation.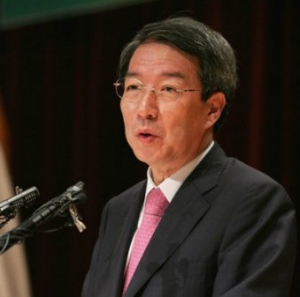 Former Prime Minister of South Korea
One visitor who won't be overshadowed during Reconciliation Week is Dr. Chung Un-Chan. This seasoned academic with a PhD in economics from Princeton University also served as Prime Minister of South Korea. He is well known for his attempt to integrate his Christian faith into all aspects of his life.
Chung will address the topic 'Dancing With Economics, Politics and Jesus' with the Company of Disciples Wednesday morning at Ranier Provisions. Later in the day he will discuss 'Hope, Compassion and the Can-do Spirit: Korea's Past, Present and the Future' at SFU Harbour Centre.
Speaking of reconciliation and Koreans, kudos to the four Korean churches (Good Mission Vancouver, Juhoon Methodist Church, Korean Baptist Church of Vancouver and Burnaby Yul Bahng Presbyterian Church) which supported Vancouver Japanese Gospel Church in its 8th annual Gospel Night outreach at Michael J. Fox Theatre last Friday.
And to celebrate the 50th anniversary of Korean/Canadian diplomatic relations, Coastal Church is hosting a performance Sunday evening by the Maranatha Korean Musical Dance Group which will honour the Canadian missionaries that went to Korea to share the gospel.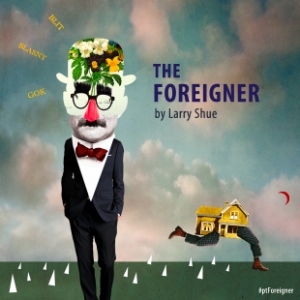 Pacific Theatre turns 30 with The Foreigner
Ron Reed and his Pacific Theatre team have persevered for 30 years, moving from the fringes of the Vancouver theatre community to a comfortable position in its midst. Congratulations! But they're still not wealthy, and they would still love you to fill their 128-seat space every night.
They're starting their 30th season strong, with The Foreigner, a comedy by Larry Shue; opening night is Friday. "Charlie is visiting from England, painfully shy and very much in need of rest. His friend has the perfect solution – he leaves him at a rural fishing lodge, telling his hosts that Charlie is from an exotic foreign land and speaks no English. All is well until "the foreigner" overhears more than he should."
Leah Kostamo will be launching her new book at Regent College on Saturday. Planted: A Story of Creation, Calling and Community is the personal account of how Leah and her husband, Markku, have embraced the call to care for creation – and started A Rocha, Canada's first Christian environmental centre, as an extension of Christian discipleship. 
"This is not a 'how to' book, but a' how so' book in which the reader is invited to travel with Leah and Markku and their teammates on the wild ride of salmon saving, stranger welcoming and God worshiping. Along the way, one meets a cast of remarkable characters including Martyn, a 20 year-old English conservation intern whose zealous pursuit of scientific inquiry leads him into all sorts of mishaps, and Bob-the-Cow-Guy who smuggles a small herd of unwelcome bovines onto the Centre's pastures, and Cathy, a young scientist with a penchant for ill-timed arias."
The Kostamos are pioneers; this should be a very good evening.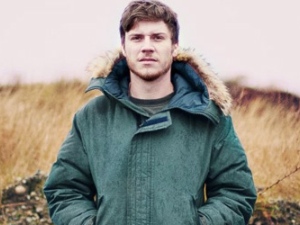 Jordan Klassen at the Biltmore
Catch Jordan Klassen's hometown release concert for Repentance this Saturday, before he heads out on an extensive road trip.
After several years in Calgary, he moved back to Vancouver in 2010. He has been getting lots of good press (Discorder Magazine praised his EP Kindness and said 'You have been alerted" about his upcoming full-length release, while Francois Marchand from the Vancouver Sun said "If anyone can stun and silence a crowd, it's Klassen.") as well as plenty of play on CBC, etc.
Get your tickets soon!
And much more
Here are some other possibilities this week:
Are you
Living Single Again
? This four-part series at West Vancouver Baptist, starting Tuesday evening, might be helpful.
Haven't seen Ovide Bighetty's art? First CRC on Wednesday. Or Bishop Mark MacDonald speaking on Christians at the TRC, with Ovide's work to illustrate. Also at First CRC, on Friday.
'Yearning for revival' in Vancouver? New Joy Church's Shine conference is on from Friday to Sunday.