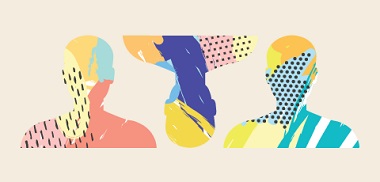 This is Mental Illness Awareness Week, but it looks as though related themes are being explored throughout the month.
Two key events to look for are Understanding People, Mental Health & Trauma, hosted by Outreach Canada and sponsored by several groups (October 30 – November 3) and Mental Health Ministry Workshop sponsored by Sanctuary Mental Health Ministries and Regent College (November 4).
More on them in a bit; first a look back:
Santa Ono: My Journey to Faith
I joined the third service at Tenth Church on the evening of September 24 to hear UBC president Santa Ono speak on My Journey to Faith. (He must be a man of considerable energy; he told his story at four of their services that day!).
He spoke for almost half an hour, describing both how he became a Christian and how he dealt with some serious mental health issues. On each front he gave credit to people who went out of their way to instruct him, guide him and simply spend time with him.
I won't try to retell Ono's story, but here are a couple of things he said that particularly stuck with me:
I praise the Lord every day because he is my saviour, and hopefully you'll see that at the end of my story. . . .

Why does it matter to me? . . . Because I'm the president of the University of British Columbia, and we accept 9,000 of the best and brightest students in the world to UBC on an annual basis. . . .

One in five of them, while they're at university, will experience significant mental health challenges. If you follow them for the rest of their career – you cannot pick your adversity. Some of them will have crises in terms of their identity, some of them will lose their loved one, some of them will lose a boyfriend or a girlfriend, anything might happen. So that one in five grows to about one in three of us will have a significant challenge.

So it's not somebody else's problem, it's all of our problem, and we need to, as Christians, behave as shepherds to identify sheep that are lost and to give them the great word and great news of the Lord Jesus Christ.

That's why I'm here today. That's my story, and I want my story to be everyone's story.
Listen to Santa Ono's talk here. He tells his own story, but also points to very practical ways in which each of us can intervene with people who seem to be struggling with mental health issues.
Sanctuary: Peer Support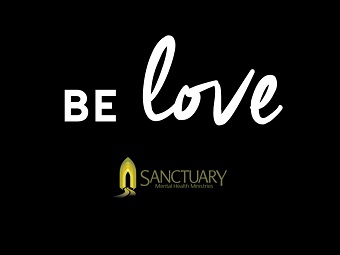 Sanctuary Mental Health Ministries is offering Peer Support Facilitator Training for its Living Room and Family Room programs, October 14 at Immanuel Church in east Vancouver.
Here is their description of the event:
This training is for individuals who are considering leading or preparing to lead a faith-based group of peers who live with (Living Room) or are affected by (Family Room) the impact of mental health concerns.

You will leave the training with an understanding of faith-based peer support and the roles and responsibilities of the facilitator/s as well as information and hands on experience for establishing and supporting a peer group within your church. This workshop is supported by a facilitator's guide and shared experience.
Go here for a fuller description of faith-based peer support.
The Risk of Isolation: The role of community in mental health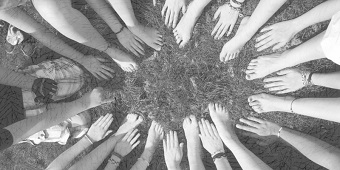 Talks with Tom (City in Focus) will host a morning discussion on The Risk of Isolation with two professional counsellors on the benefits of community for our mental health. Here is the description:
We will discuss how isolation can be detrimental to our mental well-being, and ways to address this prevalent issue – one that strongly impacts Vancouver. One of our speakers, Claudia Mérida-Rossetto, has collaborated with the Vancouver Foundation to research the impacts of social isolation in our community.
Through encouraging connection and fostering dialogue we can promote mental wellness. We will also hear personal stories from individuals who have experienced challenges related to mental health and community.
Partner organizations for this event are the Office of Ministries and Outreach of the Catholic Archdiocese of Vancouver, Sanctuary Mental Health Ministries and St. Paul's Hospital Foundation.
Understanding People, Mental Health & Trauma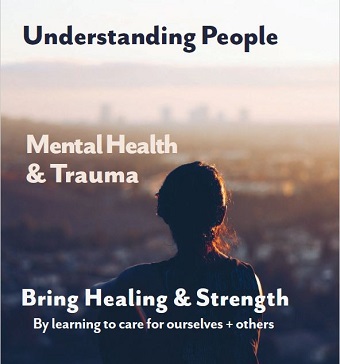 Understanding People, Mental Health & Trauma is a five-day non-accredited course to help equip service providers. Here is the description:
If you are not a mental health professional but find yourself serving people with trauma and mental health issues, and wish you had a better framework for engagement – this course is for you!

Learn how to recognize those who've experienced trauma, heartache and hardships, and who are struggling to cope with life and reality. By learning practical approaches, you are better equipped to meet the needs of people around you.

You will learn how to have a positive impact through safe, compassionate and coordinated care. Some participants may also be equipped to train others in their organizations using the same materials. Topics are covered from medical, psychological, social and spiritual perspectives.
The course will take place at Cariboo Road Christian Fellowship in Burnaby. Go here for information about the trainers.
Mental Health Ministry Workshop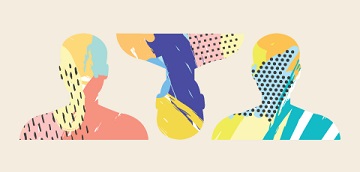 Sanctuary is partnering with Regent College, for the second year, to offer a series of workshops on faith and mental health. The first Mental Health Ministry Workshop (of three) will take place November 4.
Here is their description of the event:
How can Christian communities develop ministries for supporting members who struggle with mental illness?

Rooted in lived experience, story and the biblical narrative, this workshop will examine the need for mental health ministries in churches, the process of forming mental health ministries and the benefits these ministries bring to the church and the wider community.

We will engage with stories of individuals who have championed mental health ministries in their churches, giving special focus to the remarkable journey of Cedar Park Church in Ladner. Come prepared to think about your own church context and the next steps God might be leading you to take.
Cedar Park has really been a leader in this field; check out their Speaking of Mental Health & the Church focus, which includes a seven-part sermon series.
Elim Village: Health & Wellness Fair
Another event which some might want to take part in is Elim Village's annual Health & Wellness Fair, which runs from 8:30 am – 3:30 pm October 13. The fair is not focused on mental health, but will no doubt touch on related issues.