Dave Wells, the general superintendent of the Pentecostal Assemblies of Canada, has attended every Olympic Games since 2002 as a chaplain and a leader of chaplains. But he doubts he will be going to the Winter Olympics February 7 – 23 in Sochi, Russia. Organizers have as much as told him they do not need his expertise.
"I'm still keeping my calendar somewhat open to be available if circumstances allow," says Wells. "I just have to weigh the value of being there."
Unlike Vancouver in 2010, Sochi's Olympics planners have opted for a mostly in-house approach when it comes to organizing the faith components of their event. That means many Christians besides Wells are also unlikely to be going to Russia. Instead, the Russian Orthodox Church and Russia's Baptist and Pentecostal unions will be undertaking much of the ministry taking place at the Games.
"There will be some international participation, but I haven't heard of teams or even a lot of specialized ministries planning to go," Wells says.
The Salvation Army in Canada, for one, is not sending anyone to Sochi. By contrast, before and during the Vancouver Olympics, the Salvation Army led a major campaign to deter sex trafficking. It made up several thousand personal hygiene 'care kits' for the homeless and the poor, and 'welcome kits' for visitors. And it took part in many hospitality events, such as serving hot chocolate at public transit hubs across the city.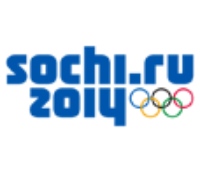 Russia's overriding concern is state security. Sochi is close to the North Caucasus Mountains where an Islamist insurgency is raging. To ensure the region's volatility does not disrupt the Games, Russian authorities have established a massive security presence in and around Sochi.
"They have an amazing control mechanism there and they're not afraid to use it," says someone familiar with the region who asked to remain anonymous. "They've pumped in many, many thousands of troops, and they've done a virtual lockdown on the area."
He suspects officials would actually be glad to see smaller crowds show up. "They're not looking for a lot of people to be poking around the North Caucasus," he says.
Despite the restrictions, Wells is confident there will be enough chaplains on hand to meet whatever needs arise. But he still feels the "best practice" is to keep the chaplaincy as international as possible.
"It just gets proven in the normal flow of a chaplaincy where people are looking to worship in a manner and with people that they're comfortable with," he says. "They'll tend to gravitate more towards people that are familiar with their culture and language."
Kelly Manire, a missionary based in Moscow and a former Metro Vancouver church planter, will be serving in Sochi with a small team of Southern Baptists. He hopes more Christians will come and seize what he calls this "golden opportunity" for the gospel.
"It's not across the board, but there is a definite interest in God in Russia, and this is being seen in a resurgence of the Orthodox Church," he says. "And there's a lot of evangelical churches that are seeing really good things happen."
But Manire also says what happens after the Olympics are over could turn out to be more significant in terms of Christian outreach than anything undertaken during the Games.
"With the entire world watching Vancouver – something like three billion people – it gave church-planting efforts a boost," he says. "I can't help but think that there's going to be a lot of Christians who'll be interested in coming to Sochi post-Olympics."