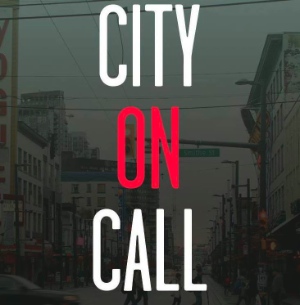 Repentance, restoration, deliverance. A community of young adults believes Vancouverites need to pray earnestly together for these things. To that end they will hold a 'City On Call' worship event August 31 at the Plaza of Nations. 
 Diana Choi, one of the leadership team organizing City On Call, says August 31 will be a day of fasting and prayer for the city of Vancouver. 
"City On Call started with a community of young adults from different churches who gathered to pray together with a heart for the city," she says. "Though the group started with its majority being Koreans, God has blessed us and brought more brothers and sisters from different ethnicities."
The name was chosen to represent their hope that the city of Vancouver would be 'on call' for the coming of the kingdom of God. 
The team has been holding a weekly prayer meetings at Community Church of Nazarene in Coquitlam, as well as street 'praise and pray' events in Vancouver. On August 24, their 'praise flash mob' and hip hop teams performed at various downtown locations. 
"We organized this day of worship," Choi says, "to awaken the people of God to repent and to cry out for the restoration of the city of Vancouver . . . to earnestly cry out to God that we need Jesus Christ to deliver us."
Their outreach is based on the conviction that God does indeed have compassion for this great city, as expressed in Jonah 4:11. 
"We hope that through this occasion, we who call ourselves the people of God would not only pray, but also be stirred to go out into the city with the gospel," says Choi.
City On Call starts at 11 am at the Plaza of Nations, at the northeast end of False Creek. There will be continuous worship with great emphasis on prayer, along with short speeches by Silas Mubanda and Jonathan Hawes. The event will end at around 9 pm.
Several outreach teams will go out into downtown Vancouver in the afternoon to worship and evangelize through such means as praise flash mobs, prayer walks, rap and intercessory prayer.