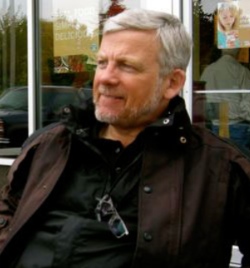 Trinity Western University's School of Law proposal has been the subject of considerable debate in recent months, as a wide range of groups and individuals have weighed in on its merits.
While we welcome that debate, it has also led to some misunderstandings about the proposal itself, the criteria for admission to our university and the nature of our campus life. 
To help address those misunderstandings, we have posted some new material that we hope you will find helpful.
One of the key questions that continues to come up concerns our views on same-sex marriages. It's important to note that:
Trinity Western is a privately-funded Christian university that does not rely on public funding. Our founding legislation requires us to provide a university education from a worldview that is Christian. As a religious community we are entitled to uphold our religious views.
Like many churches, mosques, synagogues and temples, we have chosen not to bless same-sex marriage. And it's particularly important to note that the very legislation that legalized same-sex marriage also addressed the right for Canadians to disagree with same-sex unions.
Gay and lesbian students are welcome to attend Trinity Western. We do not ask about a prospective student's sexual orientation, and many gay and lesbian students have graduated from our university.
Prospective students who do not agree with our religious views are welcome to apply to another university – and there are dozens of other universities and law schools for students to choose from. Conversely, however, there is currently no other 'faith-based' law school in Canada (despite the fact that some of the best US law schools are faith-based).

Please take the time to read through the materials we have posted here. We think you will find that our proposed Trinity Western School of Law has been carefully considered – and that it offers many benefits to both our Canadian legal system and to our society as a whole.
Thank you for taking the time to review and consider our side of the story.
A graduate of UBC School of Law and a practicing lawyer for 33 years, Bob Kuhn was no stranger to leadership at Trinity Western, even before he was named as president earlier this year. He served as student body president from 1971-72 and, in 2001, led TWU's legal team all the way to the Supreme Court of Canada – successfully defending TWU's Teacher Education Program and overturning contrary decisions made by the BC College of Teachers. In 2012, he served as president of the TWU Alumni Association.
Related commentary
The Uncaged Christian Lawyer: Debating a Christian law school with Clayton Ruby is a candid account of Don Hutchinson's October 9 debate with eminent constitutional lawyer Clayton Ruby on Q with Jian Ghomeshi about whether a Canadian Christian university can establish a law school.
Hutchinson is vice president and general legal counsel for the Evangelical Fellowship of Canada.
Among other things, Ruby said, "We have the highest respect for everyone's religion as long as religion is in the area of worship. . . . But when it comes to action, then the limits of freedom of expression are met" – which left Hutchinson "feeling . . . like there was an effort to place me in a cage."