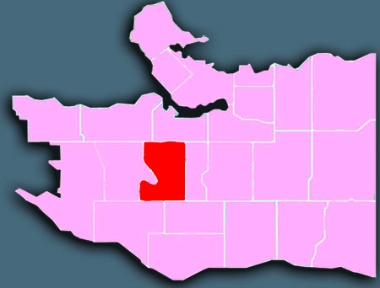 Shaughnessy is a very expensive residential neighbourhood in the west-central part of the city. It is bordered by 16th Avenue to the north, 41st Avenue to the south, Arbutus Street / West Boulevard to the west and Oak Street to the east.
Demographics
From Statistics Canada, 2011 Census, custom order for City of Vancouver Local Areas (comparative data for Census Metro Area in parentheses).
population: 8,805     under 18: 19% (19%)     aged 65+: 16% (13%)
married/common-law: 49% (48%)     living alone: 7% (11%)          
have kids at home: 39% (40%)     lone parents: 295     widows: 370
ESL: 43% (44%)     mother tongues: Mandarin 10%, unspecified Chinese 10%, Cantonese 6%, Tagalog 1%, Taiwanese 1%
Shaughnessy was designed to be the epitome of an economically exclusive community and its one standout demographic statistic continues to be a median household income more than twice as high as the city's average.
History
Shaughnessy offers the most enduring evidence of how Vancouver was profoundly shaped by the interests of the Canadian Pacific Railway Company (CPR).
Robert A.J. McDonald pointed out in Making Vancouver that during the years before the First World War:
. . . growth and prosperity greatly facilitated the desire of people to set themselves above one another by means of lifestyle, education or social connections. . . .
No form of conspicuous consumption could match that of a new home, however. Just when the West End – where big houses and expensive gardens were mainly to be found – had solidified its reputation as a neighbourhood of prominent business and professional families – the area began to decline. . . .
The CPR's plan to develop 250 acres of company land on the rise south of False Creek, announced in 1907, and the opening of a bridge across the creek at Granville Street two years later gave Vancouver's wealthy status seekers a timely alternative. . . .
Shaughnessy Heights represented a deliberate attempt by the CPR to manipulate standards of fashion for profit. To create a unique 'aesthetic environment' that would accord prestige to Shaughnessy, the corporation spent more than $1 million laying out tree-lined streets and broad boulevards that curved along the natural contours of the terrain. . . .
Socially prominent Vancouverites flocked to the area.
Not surprisingly, perhaps, the neighbourhood is named after Baron Shaughnessy, who was president of CPR from 1899 to 1918.
While Shaughnessy is known for its quiet, cultured streets, two incidents in 1925 – both featuring the notorious Ku Klux Klan – remain a blot. Chuck Davis, in his fascinating History of Metropolitan Vancouver, notes:
The Klan popped up in the news [March 20], says writer Ed Starkins (Who Killed Janet Smith? is his book on that famous Shaughnessy nursemaid murder), when vigilantes dressed in their hooded apparel kidnapped a Chinese houseboy who worked in the house where the murder occurred. "For six weeks," Starkins writes, "he was shackled to the floor of an attic room in Point Grey, and subjected to frequent beatings and death threats" to try to force out the name of the killer. They finally let him go when they realized he was innocent.
Later in the year:
The Invisible Empire of the Kanadian Knights of the Ku Klux Klan paraded en masse up Granville Street [October 30] to take up residence in their gorgeous new headquarters, the Shaughnessy mansion known as Glen Brae. They held an "informal reception" there . . .
"They paraded on the grounds in their white robes," one neighbour recalled, "carrying fiery crosses of red electric lights. We saw them coming in their white hoods with the black eyeholes. It left a very lasting impression.". . . The sheeted twits were out of Glen Brae in less than a year, even though their rent was only $150 a month.
Today Glen Brae has a nobler use: It's Canuck Place, the hospice for children.
Unique features
By 1914 the area's appeal had become so great that the CPR developed 'Second Shaughnessy' and 'Third Shaughnessy' on adjoining parcels to the south of 'First Shaughnessy.'
The city's website notes:
The CPR took great pains to protect Shaughnessy's exclusive character, and the value of its lots. In 1914, the railway attempted to establish Shaughnessy as a municipality separate from Point Grey. The provincial government refused and instead passed the Shaughnessy Settlement Act of 1914, restricting development to single-family houses.
In 1922, Shaughnessy was placed even farther from the reach of City zoning laws, when the province enacted the Shaughnessy Heights Building Restriction Act, prohibiting the subdivision of lots and limiting construction to one single-family dwelling per lot.
The area become even more unique last fall, as reported by The Globe & Mail September 29, 2015:
A luxury neighbourhood of grand old homes and lush greenery is being designated as Vancouver's first-ever heritage conservation area in an effort to halt a tide of demolitions and assuage fears that the city is being wrecked by a brash new group of home buyers who do not care about its history.
Vancouver city council voted unanimously to put the new designation on First Shaughnessy, created in 1907 by Canadian Pacific Railway as a high-class new subdivision. . . .
First Shaughnessy, which is bordered by 16th Avenue in the north and King Edward Avenue in the south, Oak Street in the east and Arbutus Street in the west, has 595 houses. Of those, 317 will be on the pre-1940s, no-demolition list.
Churches
Fairview Baptist; Kitsilano Christian Community; Redeemer Lutheran; Shaughnessy United; St. John's Shaughnessy Anglican; St. Peter and Paul Catholic. See map.
Here are a couple of ways in which Shaughnessy churches are linked to their neighbourhood. We would love to hear about other examples:
* Kitsilano Christian Community Church was instrumental in creating, and still supports, HomeStart Foundation, which has been providing furniture for people in need since 2003. The church, in partnership with its host church, Fairview Baptist, has also sponsored the 16th and Pine Community Garden since 2009; in 2013, Vancouver's the Vancouver Foundation's Greenest City Fund underwrote eight more beds.
* Shaughnessy Heights United Church offers a community meal monthly and hosts a 'Reconciliation Matters' process to follow up on the Truth and Reconciliation Commission. It also runs its own recycling program.
Further information

* The Courier did several articles on Shaughnessy as part of a year-long series of articles on Vancouver neighbourhoods in 2013/2014.
* The City has an Shaughnessy page.