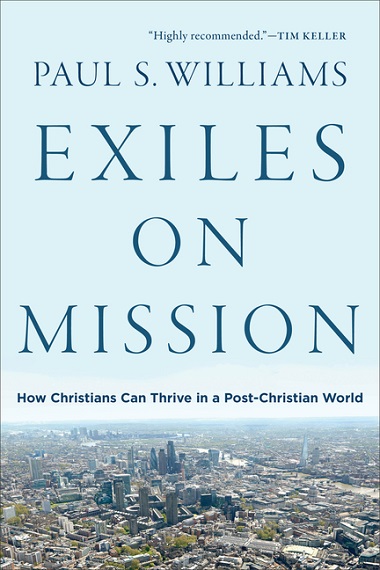 Regent Bookstore has one of the most comprehensive collections of theological titles in North America.
They regularly feature the latest publications and audio recordings by Regent College faculty and alumni. Following is their most recent offering.
Exiles on Mission: How Christians Can Thrive in a Post-Christian World
Paul S. Williams (Brazos Press)
Paul Williams, the CEO of one of the world's largest and oldest Bible societies, interprets the dissonance Christians often experience while trying to live out their faith in the 21st century, calling for a truly missional understanding of post-Christendom Christianity.
Exiles on Mission invites readers to embrace the language of exile and imagine a hopeful mission of the scattered and gathered church in the post-Christian West.
It shows a clear pathway for fruitful missional engagement for the whole people of God, helping Christians make sense of the world in which they live, more authentically integrate faith with everyday life, and orient all of their efforts within God's missional purpose for the world.
Along with his role in leading the British and Foreign Bible Society, Paul Williams is Research Professor of Marketplace Theology and Leadership at Regent College.
The Seamless Life: A Tapestry of Love and Learning, Worship and Work
Steven Garber (InterVarsity Press)
Steven Garber challenges us to move beyond our fragmented sense of reality and began to see all we are and all we do – our work, our play, our relationships, our worship, our loves – as significant to God and to what God is doing in the world.
Once we discover that there is no chasm between heaven and earth, and begin to see the truest truths of the universe woven into the very meaning of life, labour, learning, and liturgy, we are able to understand the coherence of the work of God and of our lives in the world.
This is the seamless life – to recognize the hand of God and the handiwork of God right in the middle of our ordinary lives. To see all of life as sacred. And to understand that it all matters.
Steve Garber is Professor of Marketplace Theology and Leadership at Regent College. He is stepping down from his role after the end of the 2019/2020 school year; he and his wife, Meg, will move back to their home of 30 years in Washington DC.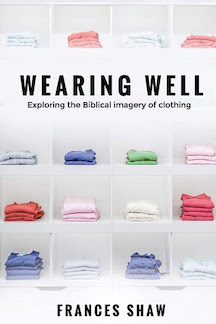 Wearing Well: Exploring the Biblical Imagery of Clothing
Frances Shaw (Regent College Publishing)
Clothing is all around us, not only literally in what we are wearing, but also symbolically in language and metaphor. What we wear says something about our cultural, social or religious state.
Does what you wear affect the way you behave? Does it matter what you wear to church? And what might Paul's phrase 'put on Christ' mean?
This book helps individuals and groups engage with how they relate to what they wear.
Frances Shaw is both a scholar – she holds a doctorate on Matthew's Gospel – and a teacher and churchwarden (Church Times). Her husband Peter is a member of the Visiting Professorial Faculty at Regent College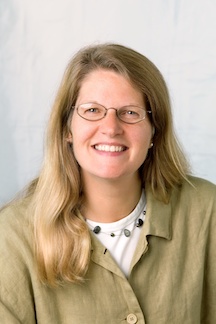 Marriage, Sex and Family in Historical Perspective
Sarah Williams (Regent College)
From the early church to the present day, this course traces major historical shifts in cultural understandings of gender, sexuality, marriage and the family. In doing so, these lectures explore how Christian belief and practice have shaped these categories over time and how, at different moments in time, Christians have engaged with culture over these issues.
By design, these lectures offer a broad-ranging historical overview to enable students to explore key changes in cultural perceptions of gender, sexuality, marriage and the family alongside economic shifts, political philosophies, changes in legislation, technology, social changes in childbirth and parenthood, scientific discourse and the emergence of feminism, individualism and the modern state.
Sarah Williams is Research Professor, History of Christianity at Regent College. Trained as a historian at the University of Oxford, where she subsequently taught British and European political and cultural history for 17 years, in 2005 Dr Williams moved with her family to teach the history of Christianity at Regent. She and her husband Paul now live in the Cotswolds near Oxford.
More information about Marriage, Sex and Family in Historical Perspective . . .
Memoirs of a Joyous Exile and a Worldly Christian
James M. Houston (Cascade Books)
These memoirs seek to encourage others to emerge from a personal sense of insecurity to be freed by God's grace, to become bold "in Christ." It binds reflections on the inner self with reflections on opportunities for public service.
Two highlights are recorded: how three Soviet leaders, as Christians, negotiated with three American Christian leaders to prevent a nuclear holocaust; and how crowds saying the Lord's prayer, as they marched into Romanian towns, overcame the dictatorship. The Western press has never recorded either of these events.
James Houston is one of the "founding fathers" of Regent College. While he was University Lecturer at Oxford (where he taught from 1947 to 1971, specializing in cultural and historical geography) he was invited to become the first Principal of Regent College in 1970. He was appointed Chancellor (1978-1980) as well as Professor of Spiritual Theology, until his appointment was endowed in 1991 as the Board of Governors' Professor of Spiritual Theology.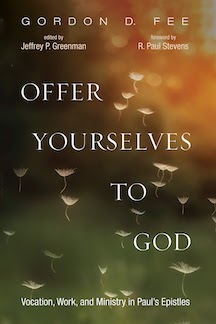 Offer Yourselves to God: Vocation, Work, and Ministry in Paul's Epistles
Gordon D. Fee (Cascade Books)
Renowned New Testament scholar Gordon Fee explores the meaning of Christian witness and service in every area of life. Focusing on the implications of every Christian's calling to belong to Christ, Fee reframes our contemporary quest for a more seamless, integrated faith.
His careful examination of the context and message of Paul's letters sheds light on how a Christian identity is lived out in home, workplace, and church.
Gordon Fee is Professor Emeritus of New Testament at Regent College, where he taught for 16 years.
The Sermon on the Mount in Our Secular Age
Douglas D. Webster (Regent College Publishing)
"With his characteristic balance, which avoids the common pitfalls of spiritually anemic superficiality or spiritually oppressive moralism, Doug Webster reclaims the Sermon on the Mount as the key to a robust, grace-centered life in Christ.
Through a trenchant analysis of the unique features and cross pressures of our secular age, Webster reveals why this is still the best sermon ever preached. Webster's guide to the Jesus way is necessary for every follower of Christ today. I highly recommend it."
– Jason Harris, Central Presbyterian Church, Manhattan, New York
Douglas Webster
is Professor of Divinity, focusing on Pastoral Theology and Christian Preaching at Beeson Divinity School.
More information about The Sermon on the Mount in Our Secular Age . . .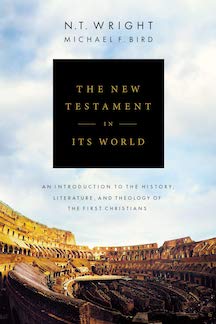 The New Testament in its World: An Introduction to the History, Literature and Theology of the First Christians
N.T. Wright and Michael F. Bird (Zondervan Academic)
The New Testament in Its World is your passageway from the 21st century to the era of Jesus and the first Christians.
A highly readable, one-volume introduction placing the entire New Testament and early Christianity in its original context, it is an ideal guide for those seeking to learn more about the early church.
The New Testament in its World addresses the many difficult questions faced by those studying early Christianity, including: What is the purpose of the New Testament? What was the first-century understanding of the kingdom? As 21st century people, how do we recover the excitement of what it was like to live as Christians in the first or second centuries?
N.T. Wright is one of the world's leading biblical scholars, and his work is widely read by lay people and academics. He is now Senior Research Fellow at Wycliffe Hall in Oxford. He gave several lectures for Regent College last summer, including before a full house at Westside Church.
Michael F. Bird is Academic Dean and lecturer in theology at Ridley College in Melbourne, Australia, and the author of several books.
Dr. Mariam Kovalishyn, Assistant Professor in New Testament Studies at Regent College, moderated an 81-minute virtual book launch with Wright and Bird last December.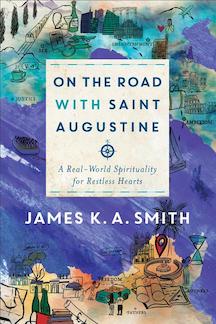 On the Road with Saint Augustine: A Real-World Spirituality for Restless Hearts
James K.A. Smith (Brazos Press)
Popular speaker and award-winning author James K.A. Smith has spent time on the road with Augustine, and he invites us to take this journey too, for this ancient African thinker knows far more about us than we might expect.
Following Smith's successful You Are What You Love, this book shows how Augustine can be a pilgrim guide to a spirituality that meets the complicated world we live in. Augustine, says Smith, is the patron saint of restless hearts – a guide who has been there, asked our questions and knows our frustrations and failed pursuits.
James K.A. Smith is Professor of Philosophy at Calvin College and has written several books. Trained as a philosopher with a focus on contemporary French thought, Smith has expanded on that scholarly platform to become an engaged public intellectual and cultural critic. He is editor-in-chief at Image. He gave several lectures on 'Real World Spirituality' at Regent College last fall.
More information about On the Road with Saint Augustine . . .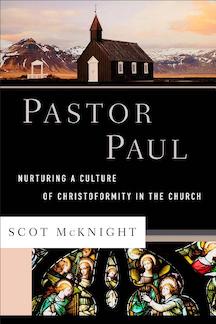 Pastor Paul: Nurturing a Culture of Christoformity in the Church
Scot McKnight (Brazos Press)
Being a pastor is a complicated calling. Pastors are often pulled in multiple directions and must "become all things to all people" (1 Corinthians 9:22).
What does the New Testament say (or not say) about the pastoral calling? And what can we learn about it from the apostle Paul?
According to popular New Testament scholar Scot McKnight, pastoring must begin first and foremost with spiritual formation. As leaders, pastors both create and nurture culture in a church. The biblical vision for that culture is Christoformity, or Christlikeness.
Scot McKnight
is Professor of New Testament Studies at Northern Seminary and the author of many books. He has taught and spoken many times at Regent College.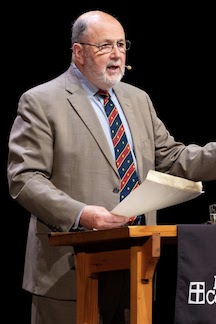 Grappling with Galatians
N.T. Wright (Regent College)
Listen to lectures from N.T. Wright's Summer 2019 course on Galatians, studying what is arguably Paul's earliest letter – as explosive today as when he first wrote it.
Galatians has always been at the centre of debates, whether they focus on justification, the Law, a Christian view of Israel's scriptures, public life or ethics. It's a compact, allusive, almost telegraphic epistle, and we need to grapple with it in detail if its message is to emerge afresh in our own lives and communities.
See above for background on N.T. Wright.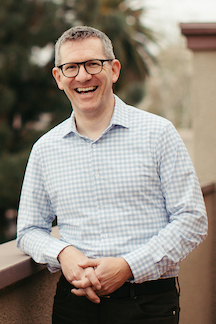 Putting Technology in its Proper Place
Andy Crouch (Regent College)
In the blink of an eye, devices have filled our homes and workplaces. They make our lives easier in countless ways. But do they make it easier to become the kind of people we actually want to be?
We need a concerted movement to make more thoughtful choices about technology, especially in the most formative places of our lives: our schools, places of worship and our homes.
In this lecture, Andy Crouch, author of The Tech-Wise Family, describes a path toward a healthy relationship with technology at the most important places and times of our lives.
Andy Crouch is Partner for Theology and Culture at Praxis, and author of The Tech-Wise Family and Culture Making: Recovering Our Creative Calling. He was Executive Editor of Christianity Today from 2012–16. His work and writing have been featured in The New York Times, The Wall Street Journal and Time. He taught a course at Regent College last summer.
More information about Putting Technology in its Proper Place . . .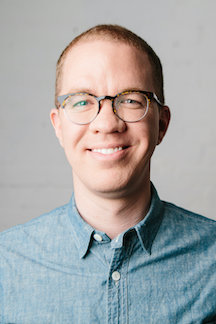 Retrieving Asceticism: How Contemporary Christians are Reclaiming an Ancient Theme
Wesley Hill (Regent College)
To the early Christians, self-denial was the sum of the Christian life. Our late modern world, by contrast, often views self-denial as a tool of repression or self-hatred.
Despite this, a growing number of contemporary Christian voices argue that we can recover the early church's emphasis on asceticism while still learning from modern objections to it.
Join Dr. Wesley Hill as he explores this conversation and draws out its implications for a renewed, culturally relevant program of ascesis.
Wesley Hill is Assistant Professor of Biblical Studies at Trinity School of Ministry. He has written Spiritual Friendship: Finding Love in the Church as a Celibate Gay Christian and other books. He will be teaching at Regent's Summer School this year.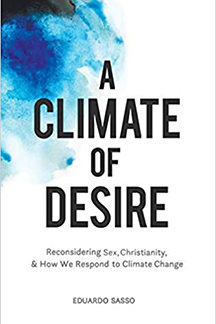 A Climate of Desire: Reconsidering Sex, Christianity & How We Respond to Climate Change
Eduardo Sasso (Wipf & Stock)
You're likely wondering how on earth can sex, Christianity and climate change ever be related? But wonder no longer because that's why this book exists.
Written for skeptics and believers alike, A Climate of Desire: Reconsidering Sex, Christianity & How We Respond to Climate Change is an unconventional blend of the provocative ecological wisdom of the Bible with contemporary insights from sustainability experts and practitioners.
As we enter what many affirm is a new period of global warming, these pages will both challenge and inspire you to follow a forgotten path that's filled with hope for the decades to come.
Eduardo Sasso is an entrepreneur and business sustainability consultant focused on religion and ecology, He serves as a contributor to the renewable transition. He has degrees in engineering, theology and sustainability from the University of Costa Rica, Regent College and UBC.
More information about A Climate of Desire . . .
This article is re-posted by permission from the Regent Bookstore site. I (Flyn Ritchie) added biographical information for each entry.
There will be a Virtual Book Launch with David Taylor April 24, 12 – 1:30 pm, for his new book, Open and Unafraid: the Psalms as a Guide to Life.