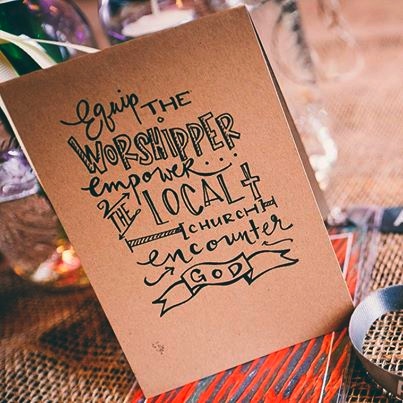 Worship leaders and pastors across Metro Vancouver will be gathering at three hub locations this Saturday (April 26) morning, "to share a meal, train together, build relationships and encourage one another through prayer and worship. As we converge, we will together seek practical ways to equip our worship teams and empower our local churches."
Worship Central Canada is "a collective of worship leaders from a variety of churches across Canada. In collaboration with Alpha Canada and Worship Central UK, the Canadian team has been meeting since September 2013 to strategize how to best execute the global vision of Worship Central – to equip the worshipper, empower the local church and encounter God."
Diane Tucker launches Bonsai Love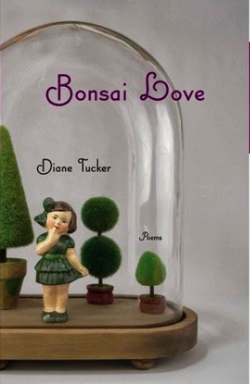 What goes together better than love and poetry, asks Harbour Publishing as they invite us to join their author Diane Tucker for the Vancouver launch of her fourth book, Bonsai Love – a collection of poems about the sensual delicacy of love.
The event will take place this Sunday (April 27) at Cottage Bistro (4470 Main Street) starting at 7 pm, and will also feature a musical performance by Vancouver-based sing/songwriter and Nightwood Editions author Rodney DeCroo.
Go here for a lovely little video trailer of a reading from Bonsai Love.
"Bonsai Love is an eloquent book of poems about the sensual delicacy of love. Carefully pruned, intricate in design and sensitive to intrusion, these poems create an image of intimacy through reflection and in relation to nature, the universe, music, literature and art.
"The voice that comes forth is one of self-doubt seeking reassurance: 'Who wouldn't want her whole self rehearsed  /from top to bottom, in every key, before being / laid down to rest in a marigold velvet bed?' It is a voice of caring and passion that seeks details ('Your hands have all the right calluses / rough and smooth in the proper harmony') as well as larger philosophical answers ('You like the stars best / once known, they stay the same.').
"Bonsai Love is a discovery of love in all levels – a deep investigation of what it means to care and be cared for. In the end, the author does not settle on simple answers: 'This heart is heavy to lift but small enough / to pocket and hide.'"
Diane's first book of poems, God on His Haunches (Nightwood Editions, 1996), was a finalist for the Gerald Lampert Memorial Award. She is also the author of the poetry collection The Bright Scarves of Hours (Palimpsest Press, 2007), the novel His Sweet Favour (Thistledown Press, 2009), and the play Here Breaks the Heart: the Loves of Christina Rossetti. Tucker's poems have been published in Canada and abroad in more than 60 journals. She lives in Burnaby.
For those who can't make this event, Diane will also make presentations at Write Vancouver May 24; in New Westminster June 1; and in Burnaby September 16.
Two Popes Two Saints

Popes John XXIII and John Paul II will be canonized in Rome this Sunday (April 27), and the Roman Catholic Archdiocese of Vancouver will join the celebration with Two Popes Two Saints at the Pacific Coliseum that afternoon.
Among the highlights will be a combined high school choir involving students from nine Catholic high schools. Tickets are free, but must be picked up from local parish offices. Doors open at 1:00, with a Grand Procession at 2:00.
Dietrich Bonhoeffer lectures
This won't take place until the end of next week, but the Dietrich Bonhoeffer lecture series should be a fascinating series of discussions on 'Christian Humanism in a World Come of Age.' They will take place May 1 – 3 at Regent College and the Vancouver School of Theology.
She Loves Conference
Over that same weekend, others will find the SheLoves Conference a strong draw. The line-up includes Sarah Bessey (Jesus Feminist), Idelette McVicker (SheLoves magazine) and several other women in leadership. The event takes place at Relate Church in Surrey.
Apr 2014
Recollective: Paintings by Suzanne Northcott
– April 21, 2014 - April 25, 2014 at 8:00 am - 4:00 pm
Images of Rwanda
– April 23, 2014 at 7:30 pm - 9:00 pm
HOPE International Development Agency Spring 2014 Film Premiere and Dinner
– April 25, 2014 at 5:30 pm - 8:30 pm
Power to Change Fellowship Dinner 2014
– April 25, 2014 at 6:15 pm - 9:00 pm
Community Table: Tastes of BC Dinner
– April 25, 2014 at 6:30 pm - 9:00 pm
Mirror Production 2014: Have I Told You Lately?
– April 25, 2014 - April 26, 2014 at 7:30 pm - 9:30 pm
Bike for Bibles: Tri4Bibles - Delta Sprint Triathlon
– April 26, 2014 at All Day
Cross-Cultural Temple Tour
– April 26, 2014 at 9:00 am - 3:00 pm
Stronger Together: Partners in Missionary Care
– April 26, 2014 at 9:00 am - 3:00 pm
Worship Central Hub
– April 26, 2014 at 10:00 am - 12:00 pm
Worship Central Hub
– April 26, 2014 at 10:00 am - 12:00 pm
Worship Central Hub
– April 26, 2014 at 10:00 am - 12:00 pm
UrbanPromise Vancouver Garage Sale and Thank You Barbecue
– April 26, 2014 at 11:00 am - 4:00 pm
Power to Change Fellowship Dinner 2014
– April 26, 2014 at 5:30 pm - 8:30 pm
Hymn Sing and Play Along
– April 27, 2014 at 7:00 am - 9:00 am
Holocaust Memorial Day
– April 27, 2014 at 11:00 am - 12:30 pm
Two Popes, Two Saints: A Canonization Celebration
– April 27, 2014 at 2:00 pm - 4:00 pm
Diane Tucker Launches Bonsai Love in Vancouver
– April 27, 2014 at 7:00 pm - 9:00 pm