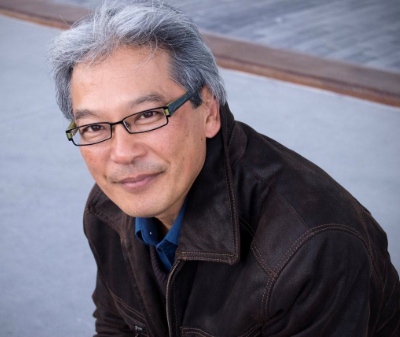 Paul Kariya's devotion to the environment developed naturally, growing up as the son of a salmon fisherman on the west coast of Vancouver Island.
Now executive director of Clean Energy BC, he has also served as executive director of the Pacific Salmon Foundation, CEO of Fisheries Renewal BC and executive director of the BC Treaty Commission.
In other words, when he addresses the issue Clean Energy Makes Good Sense for BC this Friday morning (April 11) as a breakfast speaker for City in Focus, he will be worth listening to.
In a recent blog post on the Clean Energy BC site, Paul urged his constituency to do a better job in telling the public and politicians about the true state of clean energy in this province. One portion of his statement:
"It's too easy to chant: 'If only Site C were off the table. . . . If only Hydro would understand our numbers. . . . If only the decision makers could fully grasp our potential. . . . If only. . . .' Changes in our market, the political sphere and competition force all of us – you as companies and us at CEBC – to clarify our values, develop new strategies and learn different ways of operating. The old ways aren't working any more."
Paul brings a faith perspective to these issues as well; he serves on the board of A Rocha, an international Christian environmental organization, and teaches at Trinity Western University.
(The one thing Paul does not do is play hockey at a professional level – but he is a cousin of the retired NHL star winger.)
Manning on Lincoln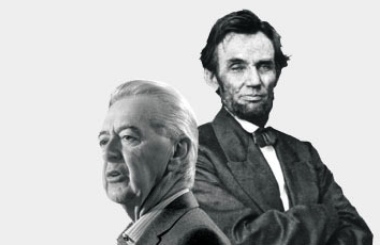 Regent College's Marketplace Institute is inviting the public to spend Friday evening (April 11) with
Preston Manning
, who will "curate a series of clips from the film
Lincoln
, designed to help us learn leadership lessons from this political icon. Preston will then lead a discussion time as we interact both with the film and with his own experience of political leadership."
Manning is founder of the Manning Centre for Building Democracy and former Leader of the Official Opposition in the Canadian Parliament.
A lengthy and insightful
article
by Shannon Gormley in
The Vancouver Sun
looked at the way his dual commitments to conservative values and democracy have played out over the past few years:
"Manning has devoted considerable resources to democratic training and has helped develop three political education programs in as many years. While one of those programs – a program affiliated with Manning's nonprofit Manning Centre for Building Democracy – is openly conservative, he's careful to point out that the other two are 'cross-partisan.'
"Which invites the question: why is he helping the other team? Manning said he doesn't only want Conservatives to win, he wants a good game. 'The democratic process would work better for everybody if we could all perform better, no matter what party you're from,' he said. 'Overall, I'd like to see the knowledge and skill level of all the participants in the democratic process increased. That's partially the answer to the democracy deficit.'
"Even Manning's critics acknowledge he's committed to democratic principles, not just conservative ones."
Ēriks Ešenvalds' Passion and Resurrection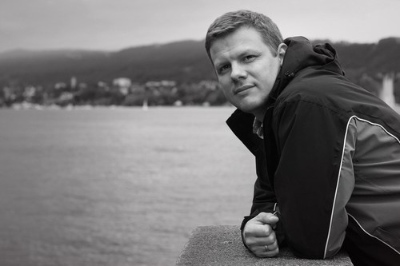 It's not every day that the Georgia Straight publishes a Christian testimony, but their write-up on Ēriks Ešenvalds' Passion and Resurrection (at the Chan Centre this Saturday, April 12) includes a brief but intriguing account of his journey to faith:
"Appropriately enough for the Easter season, Ēriks Ešenvalds' Passion and Resurrection tells the story of how Jesus Christ was betrayed by a friend, tortured to death, and then reportedly came back to life. . . . The subtext of Ešenvalds' piece, though, has as much to do with the Latvian composer's own life as with the biblical Passion.
"It's not that Ešenvalds is in any way comparing himself to the son of the god that he accepted into his heart at the tender age of 14. But both he and his country experienced their own resurrection during the 1980s, when he was a teenager and Latvia was emerging from under the domination of its neighbour, Russia.
"'I grew up in an ordinary Soviet family: my mom was a teacher, and my dad was a driver on an ambulance,' Ešenvalds explains in thickly accented English from Portland, where he's working with the Oregon Repertory Singers. 'So no place for God, no place for church at all.'
"Then came what he calls 'the awakening".' As in the other Baltic countries, Latvia's long-dormant religious institutions were quick to fill the leadership gap left by the collapse of the Communist party. And although going to Sunday school was at first primarily a social experiment for the young composer, his musical gifts were quickly appreciated. By 14, he was playing piano and writing songs for his Baptist church's choir, which was quickly followed by a true conversion experience.
"I experienced God touching my life," he says. "That was a very important time for me. My parents had divorced when I was a small child, and in my teenage years I had a lot of very philosophical questions about life. And I'm so glad that I didn't turn toward, like, drugs or smoking or alcohol. I found something much better: I found God and church and the power of prayer, and since that day I have been happy to experience God in my life."
Promotional materials for the concert have this to say about the man and his work: "Rising young choral star Ēriks Ešenvalds' Passion and Resurrection is a fiery, sumptuous and ecstatic setting of the Passion for choir and string orchestra with soprano soloist. In this work, Ešenvalds has combined texts from Byzantine traditions as well as the Old and New Testament and has created one of the most powerful and immediate choral works ever written."
And the production: "Two of Canada's top choirs, Chor Leoni and Elektra Women's Choir, come together to present a program of powerful choral masterpieces from the past decade that view the traditional Passion story through a modern lens. David Lang's Pulitzer Prize-winning The Little Match Girl Passion draws its text and inspiration from the unlikely pairing of Hans Christian Andersen's tale of The Little Match Girl and J.S. Bach's St. Matthew Passion. In this emotionally charged work, the pain and longing of a homeless girl is transfigured into a human Passion story for our own time and place."
April 7, 2014
Forty Days for Life
– April 7, 2014 - April 13, 2014 at All Day
Kairos Course
– April 7, 2014 - April 11, 2014 at All Day
The Early Chinese Canadian Christian History Exhibition
– April 7, 2014 - April 12, 2014 at All Day
Company of Disciples: Agora Lunch Series - Jason Boyer
– April 7, 2014 at 12:00 pm - 1:00 pm
April 8, 2014
BC Business & Focus Foundation Present John Maxwell
– April 8, 2014 at 9:00 am - 12:00 pm
Living Among China's Minorities
– April 8, 2014 at 7:15 pm - 9:30 pm
April 9, 2014
Old Time Gospel Radio Hour
– April 9, 2014 - April 12, 2014 at 8:00 pm - 10:30 pm
April 10, 2014
Law Societies Consider TWU's School of Law
– April 10, 2014 - April 13, 2014 at All Day
Metro Vancouver Alliance: Research Action Teams - First Meeting and Training
– April 10, 2014 at 7:00 pm - 9:00 pm
Surrey Aglow: Prakash Singh
– April 10, 2014 at 7:00 pm - 9:00 pm
Living Among China's Minorities (in Mandarin)
– April 10, 2014 at 7:15 pm - 9:30 pm
Genesis and Biblical Discernment
– April 10, 2014 at 7:30 pm - 9:30 pm
April 11, 2014
Enriching: The Single Life Weekend
– April 11, 2014 - April 13, 2014 at All Day
Breakfast with Paul Kariya: Clean Energy Makes Good Sense for BC
– April 11, 2014 at 7:30 am - 8:30 am
Advanced Creation Apologetics Course
– April 11, 2014 - April 12, 2014 at 6:00 pm - 5:30 pm
Preston Manning: Lessons in Leadership from Lincoln
– April 11, 2014 at 7:00 pm - 9:30 pm
The Easter Story
– April 11, 2014 - April 13, 2014 at 7:30 pm - 9:30 pm
April 12, 2014
M2/W2 Prison Volunteers: Spring Training Session
– April 12, 2014 at 9:00 am - 3:00 pm
Psalms for All Ages: A Resource for Intergenerational Worship
– April 12, 2014 at 9:00 am - 4:00 pm
Ukrainian Catholic Easter Bake Sale
– April 12, 2014 at 9:00 am - 2:00 pm
Ukrainian Catholic Easter Bake Sale
– April 12, 2014 at 11:00 am - 2:00 pm
Ukrainian Catholic Easter Bake Sale
– April 12, 2014 at 11:30 am - 2:00 pm
Soli Deo Gloria Ballet: Who You Say I Am
– April 12, 2014 at 6:30 pm - 8:30 pm
Gloria Dei Chorale in Concert
– April 12, 2014 at 7:00 pm - 9:00 pm
I Will Embrace the Cross
– April 12, 2014 at 7:15 pm - 9:30 pm
Chor Leoni & Elektra: Passion and Resurrection
– April 12, 2014 at 7:30 pm - 9:30 pm
April 13, 2014
Passover Seder Meal
– April 13, 2014 at 10:00 am - 12:30 pm
Via Crucis: Music and Meditation for Holy Week
– April 13, 2014 at 4:00 pm - 5:00 pm
Soli Deo Gloria Ballet: Who You Say I Am
– April 13, 2014 at 6:30 pm - 8:30 pm
Critical Thinking and Evolution
– April 13, 2014 at 7:00 pm - 9:00 pm
Soweto Gospel Choir Tribute to Nelson Mandela
– April 13, 2014 at 7:30 pm - 10:00 pm
Abendmusik Vesper Choir: Lent
– April 13, 2014 at 8:00 pm - 10:00 pm