Sadly, Pacific Theatre was forced to close Best of Enemies a week early in March due to the advent of the COVID-19 pandemic.
The play received a warm media response, with Colin Thomas saying, "The elements that really make Best of Enemies worth seeing are the relevance of the play's themes and the excellence of the acting."
Based on a true story, it features the tense relationship between a black civil rights activist and a Ku Klux Klan leader, who manage to work out an uneasy truce.
The 2020 Jessie Richardson Theatre Awards presentation, held online June 29, announced that Robert Salvador had won the award for 'Outstanding Performance by an Actor in a Lead Role' in large theatres.
Pacific Theatre received seven of its nine Jessie Award nominations for Best of Enemies. Along with Salvador the nominations were: Celia Aloma (lead actress), Anthony Santiago and Rebecca deBoer (supporting roles), Ian Farthing (direction), Rick Colhoun (sound design or original composition) and the company itself (production).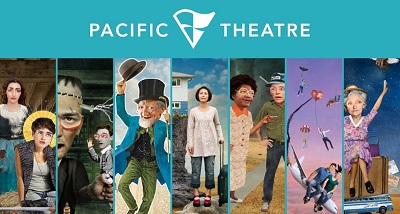 The Pacific Theatre's Facebook page included this statement June 3:
The desire of all artists is to enact change. Often, we are able to do this by standing on stage, in rehearsal rooms and in ticket lines. But in this moment the change we champion takes a different shape.
The violence enacted on marginalized groups, specifically Black and Indigenous communities, by police and state forces under the shield of white colonial supremacy is anathema to the work we do and the changes we wish to make at Pacific Theatre.
Our theatre has been and is complicit in a racist world. We continue to work internally towards anti-racist practices within our organization and to collaborate upon and support work being done by black artists both within and beyond our community. . . .
Pacific Theatre, which "aspires to delight, provoke and stimulate dialogue by producing theatre that rigorously explores the spiritual aspects of human experience," would appreciate financial support to "weather the storm" of pandemic-forced closure.
Liberals who aren't liberal
Right after reading that BC Liberal Party leader Andrew Wilkinson was going to halt advertising in The Light Magazine (run by my friend Steve Almond), I read a timely antidote to his rhetoric.
After NDP MLA Spencer Chandra Herbert critiqued the BC Liberals for "supporting a magazine that promotes anti-LGBTQ values" by running ads in the publication, Wilkinson tweeted June 30:
There is no room in the BC Liberal Party for homophobia, transphobia or any other form of discrimination. Going forward, we are taking immediate steps to ensure our advertising decisions reflect those values at all times.
A CBC News story described the situation:
BC Liberal MLAs are using taxpayers' money to pay for ads in a Christian magazine that includes articles opposed to transgender rights and medically assisted dying.
The party caucus has billed more than $2,000, listed under various MLA accounts, for ads in The Light Magazine in the 18 months leading up to the end of 2019.
The story was originally reported on Monday in PressProgress, an online non-profit news publication that bills itself as "progressive" and was founded in 2013 by the Broadbent Institute, according to its website.
Receipts showing how members of the BC legislature spend their constituency office allowance are publicly available online. MLAs are allowed to bill for communications such as newsletters, flyers or advertisements. Expenses for 2020 are not yet available.
The Light Magazine is described on its website as a free Christian lifestyle magazine that discusses topics such as health, marriage, family, finances, faith and culture. The magazine, which is based in Langley, says its mission is to connect Christians and encourage participation in local church life.
Past issues have promoted controversial views on topics ranging from transgender rights to medically assisted dying and conversion therapy.
Go here for the full story, which points out that several Liberal MLAs have taken out individual ads in The Light. A couple at least – Marvin Hunt and Laurie Throness – are well known members of the Christian community in the Fraser Valley, and Simon Gibson has a regular column in the magazine.
The article which caught my eye soon after reading about this situation was 'Why won't liberals defend liberalism?' The comment by Peter Franklin on the UnHerd site from Britain has absolutely nothing to do, in any direct way, with our BC affairs.
But I thought some of his comments were very pertinent. For example:
It should be stressed that cancel culture is not the exclusive preserve of the woke Left. Performative offence-taking is something that can be engaged in by persons of just about any ideological persuasion.
PressProgress asked why the BC Liberal Caucus had "decided to buy ads alongside such content." A spokesperson responded:
The communities we represent are diverse and we share messages from our caucus online and with a variety of publications, cultural organizations, local businesses and community organizations and we also recognize the events and celebrations of the many diverse faiths in BC.
Wilkinson should have followed his spokesperson's lead. Liberals are certainly under no obligation to advertise in a publication such as The Light, but when their leader describes its content as transphobic and homophobic, he undercuts both his party and the ever-shrinking space for true diversity in our culture.
Green New Deal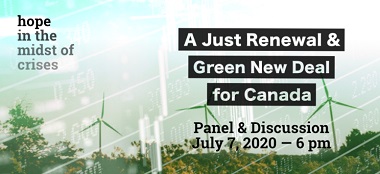 Earthkeepers will host a panel discussion on A Just Renewal and Green New Deal for Canada July 7. Here is what they will be discussing:
Have you asked yourself what you can do to see a 'greener' Canada after COVID-19? And if so, have you asked yourself what this has to do with the Bible?
Join the discussion to find out. Let's learn, pray and act!
In this webinar you'll hear from a climate action engineer, an experienced policy analyst, a retired economics professor and a program director at A Rocha Canada. Together, we will discuss policy changes and political actions that could change our world for the better.
This session will focus on:
Where we are: the current economy and our perspective as Christ followers.
Where we want to go and why: Biblical perspectives and why they matter for economic renewal.
A way forward: A Just Renewal and Green New Deal in Canada. There are actions you can take!
How we matter: Why civic engagement and actions by Christians matter.
Go here for more information.
HCOS fundraiser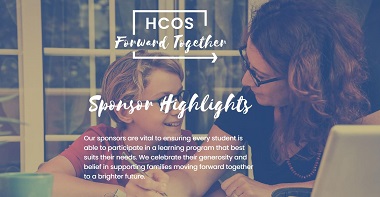 Last week I posted an article about funding cutbacks to Independent Distributed Learning (IDL) schools. Chantelle Olsson-Chang contacted me about a fundraising campaign that has been initiated to help the largest of those schools, Heritage Christian Online School (HCOS).
Here is a portion of the re-posted article (by Levi Minderhoud, BC manager for ARPA Canada):
IDL schools employ BC-certified teachers and follow the BC curriculum, just like brick-and-mortar public schools or other independent schools. What makes these schools distinct from other independent schools is that much of the students' learning takes place at home, online or in weekly community programs.
There are 16 independent distributed learning schools recognized by the BC Ministry of Education, educating between 12,000 – 15,000 students. Several schools are distinctly Christian IDL schools. Other IDL schools serve students with special needs or students in remote communities, student bodies that traditional public schools or independent schools cannot adequately serve.
Other parents use these IDL programs so that their children have greater flexibility in their studies because they believe that this method of self-paced learning is better for their children or because of concerns about other local schools.
Olsson-Chang says there are efforts to reverse the provincial government cutbacks – and I noted last week that FISA/BC (Federation of Independent Schools) is attempting to intervene on behalf of IDL schools – but she is not optimistic.
Thus the Forward Together fundraising campaign, which hopes to raise $750,000:
HCOS is honoured to partner with over 3,500 students from Kindergarten to Grade 12 each year. Our 200-plus graduates a year go on to make us all proud by contributing to a better future in all areas of society.
Let's continue to invest in our community by ensuring every child can afford the educational choice that works for them. Finances should not be a barrier to educational choice.
You can help a student attend HCOS by contributing to Forward Together. General tuition is $20/month or Community Connections face to face tuition is $60/month. Consider giving monthly to ensure uninterrupted access to education.
All donations are eligible for a tax receipt.
Thank you for helping to ensure bright futures for every student through the power of a community moving forward together.
Anyone who would like to help out can contact Chantelle Olsson-Chang at [email protected].
Helping seniors
Here are a couple of good news items related to seniors.
Christian Leaders Response Fund
A July 1 article by Susan Lazaruk in the Vancouver Sun featured the BC Christian Leaders Response Fund. Here is how it began:
A group of local philanthropists with a goal of raising $1 million to help seniors isolating on their own and living in long-term care homes during the pandemic have reached three-quarters of their goal.
When COVID-19 hit, the Christian Leaders Response Fund was quickly formed to link philanthropists with Christian charities that already deliver services to seniors, including the Salvation Army, the Union Gospel Mission, the Catholic Charities Men's Hostel, the Door is Open, the More than a Roof Housing Society and Whole Way House, to name a few.
The goal is to raise $1 million and the fund is encouraging all British Columbians, especially BC's estimated two million Christians, to donate.
The long list of philanthropists include some well known names, such as Vancouver Canucks owner Paolo Aquilini, grocery and car dealership magnate Jim Pattison, developer Michael Audain and University of BC president Santa Ono. The letter launching the fund was also signed by a number of religious leaders from a wide range of Christian denominations and heads of non-profit groups.
Go here for the full article.
I wrote about the Christian Leaders Response Fund earlier on Church for Vancouver.
CHAT articles
CHAT Canada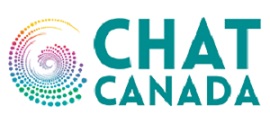 (the Centre for Healthy Aging Transitions), based in Metro Vancouver, has just posted a couple of articles which are helpful in working with seniors, especially during the pandemic:
COVID-19 guidance
Here are a couple of good resources that have just been posted:
Summer break
I will take a couple of months off during the summer this year – longer than normal, but after seven years of publishing Church for Vancouver, I'm thinking of it as a mini-sabbatical. I will keep up the Jobs and Events sections, and maybe post the odd article, especially if it's already written for me. Enjoy your summer!
Jul 2020
Christ & COVID: A Series on Health, Home, Race & History (Sundays, morning & evening)
– July 5, 2020 - July 26, 2020 at 10:00 am - 11:30 am
Animals' Homes & Habitats – Summer Day Camp
– July 6, 2020 - July 10, 2020 at 9:00 am - 3:00 pm
Kickers Preschool Soccer and Arts Camp (Ages 3-5)
– July 6, 2020 - July 10, 2020 at 9:00 am - 3:00 pm
Kickers Soccer Camp (Ages 6-14) 
– July 6, 2020 - July 10, 2020 at 9:00 am - 3:00 pm
FLO Summer Soccer Camp
– July 6, 2020 - July 10, 2020 at 1:30 pm - 4:30 pm
Livestream: Cindy Aalders – The Shape of Family: Love, Belonging & COVID-19
– July 6, 2020 at 7:30 pm - 9:00 pm
Missional Commons Webinar: Exploring Practices
– July 7, 2020 at 10:00 am - 11:00 am
Flavours of Hope's Conversation Series: Food & Race Part 2
– July 7, 2020 at 1:30 pm - 2:30 pm
A Just Renewal and Green New Deal for Canada: Earthkeepers Panel & Discussion
– July 7, 2020 at 6:00 pm - 7:00 pm
Livestream: Grace Hui Liang – Reading the Bible in Late Qing China, 1807 - 1911
– July 8, 2020 at 7:30 pm - 9:00 pm
The Fundamentals of Moral Decision-Making: Teaching Controversial Topics in the Classroom
– July 11, 2020 at 9:00 am - 12:00 pm
Cancelled: The Choir of Jesus College, Cambridge, UK
– July 11, 2020 at 7:30 pm - 9:00 pm
Missional Commons Webinar: Exploring Postures
– July 14, 2020 at 10:00 am - 11:00 am
Shared Life Exchange: Community Cafe 2
– July 14, 2020 at 7:30 pm
Livestream: Rikk Watts – Reframing the Trinity
– July 15, 2020 at 7:30 pm - 9:00 pm
Livestream: Malcolm Guite – Poetry & Prayer: A Mutual Inspiration
– July 20, 2020 at 7:30 pm - 9:00 pm
Missional Commons Webinar: Exploring Leadership
– July 21, 2020 at 10:00 am - 11:00 am
Livestream: David Smith – Digital Life Together: How Technology is Changing Christian Education
– July 22, 2020 at 7:30 pm - 9:00 pm
Livestream: Krish Kandiah – A Relentless Revolution of Love: Hospitality as Hopeful Resistance
– July 27, 2020 at 7:30 pm - 9:00 pm
Webinar: Creating a Culture of Invitation
– July 28, 2020 at 9:00 am - 10:00 am
Livestream: Wesley Hill: When Christians Disagree
– July 29, 2020 at 7:30 pm - 9:00 pm
Aug 2020
Animals' Homes & Habitats – Summer Day Camp Lite
– August 4, 2020 - August 7, 2020 at 9:00 am - 3:00 pm
Global Leadership Summit
– August 6, 2020 - August 7, 2020 at 9:00 am - 4:00 pm
Book Launch with Dr. Nijay K. Gupta
– August 13, 2020 at 12:00 pm - 1:00 pm
A Rocha Talks: Godspeed and the Art of Neighbouring
– August 13, 2020 at 6:00 pm - 7:00 pm
Kickers Preschool Soccer and Arts Camp (Ages 3-5)
– August 17, 2020 - August 21, 2020 at 9:00 am - 3:00 pm
Kickers Soccer Camp (Ages 6-14)
– August 17, 2020 - August 21, 2020 at 9:00 am - 3:00 pm
Ending Poverty Together Online Workshop
– August 18, 2020 at 9:00 am - 12:30 pm
International Day Commemorating the Victims of Acts of Violence Based on Religion or Belief
– August 22, 2020 at All Day
Flavours of Hope's Conversation Series: Food & Race Part 3
– August 28, 2020 at 7:00 pm - 8:00 pm