Every year churches around the world celebrate the Week of Prayer for Christian Unity; this year it will be held January 18 – 25. Several local churches will hold services, though some will take place as late as January 30.
The theme this year is "Justice, and only justice, you shall pursue" (Deuteronomy 16:18-20) and was prepared by churches in Indonesia.
A recent comment by Agnieszka Ruck in The B.C. Catholic expressed the essence of the week well, as she encouraged participation in local services.
Here is a portion:
How often do we pray for the "reunion of all Christians" any more? And mean it?
I spent most of my teenage years travelling to an evangelical high school on weekdays and to Mass on weekends. I have been buoyed by the joy and enthusiasm of praise and worship; I have been comforted by the solemnity of Mass. Some of my best moments in prayer were during Eucharistic Adoration, and some of the best sermons I've heard were at nondenominational Christian churches that meet in rented spaces because they don't have buildings of their own.
Yet, I've often been looked down on for attending a Bible study, young adult group or other event at a "non-Catholic" church. I've been deeply nourished by Christians from just about every denomination, so why pit ourselves against each other?
I take comfort in knowing I'm not the only one who cares so much about the "reunion of all Christians," that it brings tears to the eyes: "As you sent me into the world, so I have sent them into the world," Jesus prayed a short time before he was arrested.
"I do not ask for these only, but also for those who will believe in me through their word, that they may all be one, just as you, Father, are in me, and I in you."
Go here for the full comment.
This description of the Week of Prayer for Christian Unity is from the World Council of Churches site:
At least once a year, Christians are reminded of Jesus' prayer for his disciples that "they may be one so that the world may believe" (see John 17.21). Hearts are touched and Christians come together to pray for their unity. Congregations and parishes all over the world exchange preachers or arrange special ecumenical celebrations and prayer services. The event that touches off this special experience is the Week of Prayer for Christian Unity. . . .
In order to prepare for the annual celebration, ecumenical partners in a particular region are invited to produce a basic liturgical text on a biblical theme. Then an international editorial team of WCC and Roman Catholic representatives refines this text to ensure that it can be prayed throughout the world, and to link it with the search for the visible unity of the church.
The text is jointly published by the Pontifical Council for Promoting Christian Unity and the WCC, through the WCC's Commission on Faith and Order, which also accompanies the entire production process of the text. The final material is sent to WCC member churches and Roman Catholic episcopal conferences, and they are invited to translate the text and contextualize or adapt it for their own use.
All Christians are invited. (For example, the BC Conference of Mennonite Brethren Churches is encouraging its members to participate.)
Here are the Metro Vancouver churches hosting services:
There will likely be a service in Surrey, though that is not posted yet, and there are five planned for Abbotsford. Check here.
A Rocha's new CEO
Based at Brooksdale Environmental Centre in south Surrey, A Rocha Canada is one of the best known Christian ministries in the Metro Vancouver area. The board of directors has just announced that Luke Wilson will take on the role of chief executive officer of A Rocha Canada, beginning January 21. 
Following is part of their news release:
"The A Rocha Canada board is very encouraged to select an internal candidate [he has been Ontario director of A Rocha] who knows this very special organization so well, and whose values around community and creation care are deeply aligned with management, staff, donors and partners," states John Diack, chair of the A Rocha Canada board.
"Luke brings a solid understanding of the opportunities (and challenges) that stand before A Rocha Canada, and this enables him to begin to work immediately with the national management team and staff to bring change where change is needed."
Markku Kostamo – who co-founded A Rocha Canada with his wife Leah in 2000 – was president of A Rocha until July 2017, when he took medical leave. Rick Faw has been guiding the work as interim president.
A Rocha Canada describes itself as "a Christian environmental stewardship organization that seeks to educate and inspire others in Creation Care, Conservation Science, Community and Sustainable Agriculture. Now entering its 19th year, A Rocha Canada operates environmental centres in South Surrey (BC), Braintree (East of Winnipeg, Manitoba) and in Hamilton (Ontario)."
Kairos Course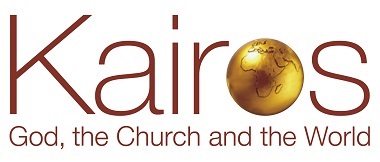 The Kairos Course would be an ideal way to follow up on Missions Fest. Nine interactive lessons in a three-weekend intensive format will be held between January 25 and March 3 at New Life Community Church in Burnaby.
Kairos began in the Philippines in 1994, where it was known as the Condensed World Mission Course. 
Now it is being used in more than 30 countries and has been translated into 10 languages. The commitment of those offering the course is "that the whole Church be mobilized for meaningful mission to the world's remaining least–reached peoples!"
The fact that good friends are leading the course at our church (New Life) doesn't influence me at all as I recommend participation!
Here is what they say about it:
Kairos is an opportunity to consider the heart of God for his world, and to reflect on your place in his purposes.
Where are you on your life journey? Why has God put you there? Who is there with you?
Global migration has shrunk the world. Your neighbour might be from a place where no one knows Jesus Christ. Your co-worker might be from a country where the church is illegal. Your classmate might be trying to figure out what Easter is really all about.
Should you talk to them? How will they react to you? Will you be able to share God's love with them?
Need help figuring it out? Kairos offers a compass for navigating life-intersections.
Kairos is an interactive study of the unchanging purpose and plan of God from Genesis to the end of the age.
Focusing on the biblical, historical, strategic and cultural dimensions of God's mission, this course creates space where you can realign with God's purposes.
There will also be Korean and Cantonese Kairos Courses beginning January 28 and February 25 respectively.
Jan 2019
Open House: Surrey Christian School (Cloverdale Campus)
– January 17, 2019 at All Day
Robert Mann: Reflections on Science & Faith
– January 17, 2019 at 11:45 am - 1:15 pm
Almost Silent Retreat
– January 17, 2019 - January 19, 2019 at 7:00 pm - 5:00 pm
Robert Mann: Time and Eternity
– January 17, 2019 at 7:30 pm - 9:00 pm
Missions Fest 2019: Mission: Discipling
– January 18, 2019 - January 20, 2019 at All Day
Week of Prayer for Christian Unity
– January 18, 2019 - January 25, 2019 at All Day
Creation Care: Have We Gone Too Far, Or Not Far Enough?
– January 18, 2019 at 7:00 pm - 8:30 pm
Dr. Hugh Ross
– January 18, 2019 at 7:00 pm - 9:00 pm
Watoto Children's Choir: We Will Go
– January 18, 2019 at 7:00 pm - 8:30 pm
Watoto Children's Choir: We Will Go
– January 19, 2019 at 6:00 pm - 8:00 pm
Taizé Contemplative Service
– January 20, 2019 at 4:00 pm - 5:00 pm
Watoto Children's Choir: We Will Go
– January 20, 2019 at 6:00 pm - 8:00 pm
Week of Prayer for Christian Unity: Service
– January 20, 2019 at 7:00 pm - 8:30 pm
Open House: BC Christian Academy
– January 21, 2019 at 9:30 am - 12:30 pm
Inklings Institute of Canada: 'Are Women Human?': Dorothy L. Sayers
– January 22, 2019 at 7:00 pm - 8:30 pm
Week of Prayer for Christian Unity: Service
– January 23, 2019 at 5:30 pm - 7:00 pm
Watoto Children's Choir: We Will Go
– January 23, 2019 at 6:30 pm - 8:30 pm
Book Launch Lecture: Craig Gay – Modern Technology & the Human Future
– January 23, 2019 at 7:30 pm - 9:00 pm
Jazz Evensong: Susannah Adams
– January 23, 2019 at 8:00 pm - 9:30 pm
Scott Cormode: Recalibrating the Church for Today's World
– January 24, 2019 at 9:30 am - 11:30 am
Apostles' Creed Chapel Series: Dr. Harry Maier
– January 24, 2019 at 12:00 pm - 1:00 pm
Dawn Pemberton: Etta James – A Soulful Sunday: Live at the Left Bank
– January 24, 2019 at 8:00 pm - 10:00 pm
Kairos Course (three weekends)
– January 25, 2019 at All Day
Delta Christian School Open House
– January 25, 2019 at 9:00 am - 10:00 am
Watoto Children's Choir: We Will Go
– January 25, 2019 at 6:30 pm - 8:30 pm
Lauren Mann
– January 25, 2019 at 7:00 pm - 9:00 pm
Paul Brandt 'The Journey Tour' with High Valley
– January 25, 2019 at 7:00 pm - 9:30 pm
Ask Me Anything: The Problem of God Forum
– January 25, 2019 at 7:30 pm - 9:30 pm
For the Journey Retreat with Steve Bell
– January 25, 2019 - January 26, 2019 at 7:30 pm - 3:00 pm
Bentall Taylor Ulrich
– January 25, 2019 at 8:00 pm - 10:30 pm
Love & Mercy: Presenting Eric Lichte from Portland / Vancouver
– January 25, 2019 at 8:00 pm - 10:00 pm
St. Thomas Aquinas Festival
– January 26, 2019 at 9:30 am - 4:00 pm
Watoto Children's Choir: We Will Go
– January 26, 2019 at 6:00 pm - 8:00 pm
Ember
– January 26, 2019 at 7:00 pm - 9:00 pm
Worship Invades 2019
– January 26, 2019 at 7:30 pm - 10:00 pm
Jazz Vespers @ St. Andrew's United Church
– January 27, 2019 at 4:00 pm - 5:00 pm
Jazz Vespers: Dave Guinea Swing Band
– January 27, 2019 at 4:00 pm - 5:00 pm
Watoto Children's Choir: We Will Go
– January 27, 2019 at 6:00 pm - 8:00 pm
Steve Bell in Concert
– January 27, 2019 at 6:30 pm - 8:30 pm
Special Meetings with Glenn Bleakney
– January 27, 2019 - January 30, 2019 at 7:00 pm - 9:00 pm
Kairos Korean Course
– January 28, 2019 at All Day
Journey Discipleship Course (Tuesday evenings)
– January 29, 2019 at 7:00 pm - 9:30 pm
Creative Life's New Studio Celebration
– January 30, 2019 at 6:00 pm - 9:00 pm
Week of Prayer for Christian Unity: Service
– January 30, 2019 at 7:00 pm - 8:30 pm
Week of Prayer for Christian Unity: Service
– January 30, 2019 at 7:00 pm - 8:30 pm
Jazz Evensong: Emilio Suarez
– January 30, 2019 at 8:00 pm - 9:30 pm
How to Keep Young Adults Engaged in the Local Church
– January 31, 2019 at 7:00 pm - 9:00 pm
Feb 2019
Canadian Youth Workers Conference
– February 1, 2019 - February 2, 2019 at All Day
Go Conference 2019
– February 1, 2019 - February 3, 2019 at All Day
Reasons to Hope: Nathan Betts / RZIM
– February 1, 2019 - February 3, 2019 at All Day
Youth Leadership Conference 2019
– February 1, 2019 - February 2, 2019 at 6:30 pm - 8:30 pm
Open House: BC Christian Academy
– February 2, 2019 at 9:30 am - 12:30 pm
The Psalms and Building Faith in Children and Adults
– February 2, 2019 at 9:30 am - 4:00 pm
North Shore Worship Night
– February 2, 2019 at 7:00 pm - 9:00 pm
Stayed on Freedom: A Musical Celebration of Black History Month
– February 2, 2019 at 7:30 pm - 10:00 pm
Renegotiating Faith
– February 3, 2019 at 7:00 pm - 9:00 pm
Terra Lightfoot
– February 3, 2019 at 7:00 pm - 9:00 pm
Intimacy & Community in a Fragmenting Culture with Connally Gilliam
– February 4, 2019 at 12:00 pm - 1:00 pm
Journey 101 (Monday evenings)
– February 4, 2019 at 7:00 pm - 9:30 pm
Multiply Conference 2019
– February 6, 2019 - February 7, 2019 at All Day
Stephanie Grey: Assisted Suicide – Communicating with Clarity and Compassion
– February 6, 2019 at 7:00 pm - 9:00 pm
An Evening with Mez McConnell
– February 6, 2019 at 7:30 pm - 9:30 pm
Susan McCaslin Book Launch and Reading
– February 6, 2019 at 7:30 pm - 9:00 pm
Jazz Evensong: Dalannah Gail Bowen
– February 6, 2019 at 8:00 pm - 9:30 pm
A Prayer for Owen Meany
– February 7, 2019 - February 9, 2019 at All Day
Pastors' Chapel and Brunch
– February 7, 2019 at 9:00 am - 10:30 am
City in Focus Breakfast with June Francis: Diversity & Constructed Identities
– February 8, 2019 at 7:00 am - 8:30 am
A Musical Evening in Support of Wet'suwet'en
– February 8, 2019 at 7:00 pm - 11:30 pm
Screening: Fatal Flaws
– February 8, 2019 at 7:00 pm - 9:00 pm
Earth, Wind, Fire & Life
– February 8, 2019 at 7:30 pm - 9:00 pm
Changing Minds and Saving Lives: Becoming an Effective Pro-life Ambassador
– February 9, 2019 at 10:00 am - 12:00 pm
Alzheimer Café
– February 9, 2019 at 2:00 pm - 4:00 pm
Roddan Jubilee Lectures: Karen Joseph
– February 9, 2019 at 3:00 pm - 5:00 pm
Jazz Vespers in the Valley: Don Stewart (Black History Month)
– February 10, 2019 at 4:00 am - 5:00 am
KAIROS Blanket Exercise
– February 10, 2019 at 1:00 pm - 4:30 pm
Jazz Evensong: Maria Ho
– February 13, 2019 at 8:00 am - 9:30 am
LeaderImpact Metro Vancouver Young Leaders Kickoff
– February 13, 2019 at 5:30 pm - 7:00 pm
Eve Leader: Through a Glass Darkly
– February 14, 2019 - February 15, 2019 at All Day
The Date Night Tour
– February 14, 2019 at 7:30 pm - 9:30 pm
Trio Céleste
– February 15, 2019 at 11:30 am - 1:00 pm
Song & Story: A Celebration of the Indigenous Studies Program, featuring Cheryl Bear
– February 15, 2019 at 7:00 pm - 9:00 pm
Y4C Presents '7 Mountains of Influence in Our Culture'
– February 15, 2019 at 7:00 pm - 10:30 pm
Open Mosque Day
– February 16, 2019 at 10:00 am - 3:00 pm
Honduras Fundraiser High Tea
– February 16, 2019 at 3:00 pm - 5:00 pm
Masterpieces: Famous Choruses of Great Composers
– February 16, 2019 at 8:00 pm - 10:00 pm
Taizé Contemplative Service
– February 17, 2019 at 4:00 am - 5:00 am
MVA Faith Caucus
– February 19, 2019 at 11:30 am - 1:30 pm
Inklings Institute of Canada: The Perilous Lot of the Christian Artist
– February 19, 2019 at 7:00 pm - 8:30 pm
Mixing Science & the Mystics (part 1)
– February 19, 2019 at 7:00 pm - 9:00 pm
Children of God
– February 20, 2019 - March 10, 2019 at All Day
Church Planting in Post-Christian Soil: a call for papers
– February 21, 2019 at All Day
Dark Glass Theatre: The Amish Project
– February 21, 2019 - February 23, 2019 at 12:00 am
Canada in Crisis: Mobilizing the Church for Action – Pastors Forum
– February 21, 2019 at 9:00 am - 12:00 pm
Andrea Loewen Book Launch for 'Feeling Better – A Field Guide to Liking Yourself'
– February 21, 2019 at 7:00 pm - 10:00 pm
Shad
– February 21, 2019 at 8:00 pm - 11:00 pm
Christopher Yuan Conference, with Dr. Leon & Angela Yuan
– February 22, 2019 - February 24, 2019 at All Day
Work as Worship Retreat
– February 22, 2019 at 7:30 am - 2:30 pm
Christianity at a Crossroads with Clarence Janzen
– February 22, 2019 at 7:30 pm - 9:30 pm
Coldest Night of the Year
– February 23, 2019 at All Day
Delta Prayer Breakfast
– February 23, 2019 at 8:15 am - 11:00 am