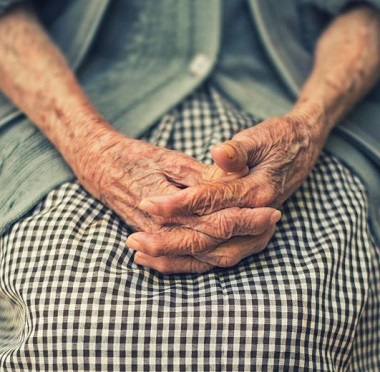 Last year, in response to the COVID-19 pandemic, local Christian leaders raised and dispersed more than $770,000 to support vulnerable senior citizens.
Tom Cooper of City in Focus spearheaded the initial effort. Now, joined by Tim Dickau of CityGate Leadership Forum – he is urging his supporters and Christian leaders to address the needs of a second group, the marginalized.
Following is the letter they sent out March 10:
Dear City in Focus Friends and Christian Leaders,
Since we came together as Christian leaders last April to sign the Open Letter, many of you asked what further action we could take as a group of Christians to help those who have been affected by the pandemic.
You are already involved in helping through your preferred charities and churches. However, at this unprecedented time of need and uncertainty, we saw unique value in standing as a group to create the COVID-19 BC Christian Leaders Response Fund ("CLF").
The objective was to widen the net by harnessing our networks and inspiring other Christians to action. Several philanthropists have shared these scriptures as a reason to give to others:
You are the light of the world. A town built on a hill cannot be hidden . . . let your light shine before others, that they may see your good deeds and glorify your Father in heaven. (Matthew 5:14-16)
What good is it, my brothers and sisters, if someone claims to have faith but has no deeds? Can such faith save them? Suppose a brother or a sister is without clothes and daily food. If one of you says to them, "Go in peace; keep warm and well fed," but do nothing about their physical needs, what good is it? (James 2:14-16) 
In the spring of 2020, BC Christian leaders realized that the COVID-19 pandemic was particularly difficult for two specific groups of people: senior citizens and the marginalized.
We decided to focus first on our senior citizens. Last May, we organized a fund to support expanded services at long-term senior care facilities, as well as to organizations that were delivering meals to seniors confined to their homes. By the grace of God, BC Christian leaders raised and dispersed over $770,000 to support our senior citizens.
Now, in the Winter of 2021, BC Christian leaders turn to address the needs of our second and final group, the marginalized. This effort is focused on supporting local churches in underserved areas throughout Metro Vancouver.
Our goal is to equip and sustain Communities of Care – as extensions of the local churches – to provide people in their immediate communities who experience food insecurity, poverty or homelessness, with vital programs and to connect them with services that might meet their physical, material, social and spiritual needs. Please read the Case for Support here.
City in Focus is now reaching out to you to help us reach our goal of $500,000.
We already have over $300,000 committed, including significant gifts from our founding members Peter Chung, Chairman & CEO at Primacorp Ventures working with the Coram Deo Foundation, and the Marion Man & Scott Shaw Foundation. Our benefactors include Michael Audain, The David and Dorothy Lam Foundation, David and Manjy Sidoo, and Open Bible Chapel Foundation. We graciously acknowledge the receipt of many other gifts from others who are helping us reach our goal.
Please note that 100% of your donation will go directly to beneficiaries.
We hope you will consider joining our efforts and help us bring other Christians to action, collectively leaning on our faith and bringing hope to our marginalized neighbours who need it most.
Blessings,
Tom Cooper
President of City in Focus Foundation
[email protected]
C. 604-764-5815
Tim Dickau
Director of CityGate
[email protected]
C. 778-239-5436
City in Focus Foundation
PO Box 20089 Fairview
Vancouver , BC  V5Z 0C1
[email protected] / www.cityinfocus.ca
Tel: 604-687-7292
The initial Communities of Care, which will receive funding this month, are:
1) OpenTable (Cityview Baptist Church)
Needs: part-time staff, PPE, food distribution supplies
Overview: OpenTable has been running for well over a decade in Riley Park, an area that has been chronically under-served. Catering to residents experiencing marginalization, low income, and homelessness, COVID-19 protocols and increased demand have severely strained the small church's finances.
2) Community Food Market – Oasis Cafe & Kits Cares Cafe (Tenth Ave Church)
Needs: part-time staff, program supplies, two commercial-grade freezers
Overview: The Community Food Market seeks to provide community members with fresh and nutritious "farmers market" style food. Normally operating as community cafes, COVID has pivoted them to supplying meals-to-go, free/subsidized "farmer's market" stands, and grocery hampers. Kits Cares is the only publicly accessible free food program west of Cambie and north of 70th Ave.
3) St. Augustine's Anglican Church Community Meal and Marpole Food Hub
Needs: part-time coordinator, program expenses, better quality food
Overview: St Augustine's is an anchor institution in gravely underserved south Vancouver, operating and hosting a wide variety of community services. When COVID hit, their long-standing community meal quickly pivoted to supplying take-away sandwiches and a fully cooked frozen meal to about 50 individuals weekly. The Food Hub provides groceries and other essentials to over 200 individuals and families weekly – and numbers are increasing steadily. St Augustine's has been operating with virtually no funding the past couple of years: most groceries are supplied by the Food Bank.
4) The Neighbourhood Centre (Southside Church)
Needs: full-time staff, program supplies, groceries, facility upgrades
Overview: Southside Church is active in the fight against poverty, homelessness, and addiction in Burnaby. With a continued increase in need, they are increasing the number of meals at their Homeward Bound weekly meal program, adapting to become an emergency weather shelter, and expanding their Outreach Centre for the homeless into a daily "Neighbourhood Centre": a place where people can come for issues of settling in the neighbourhood, job skills and acquisition, advocacy, and many other services.
Tom Cooper says they hope to have money soon for five other sites as well.
Go here for the nine-page report, which provides the full 'Case for Support' for the COVID-19 BC Christian Leaders Response Fund Part 2: Communities of Care for Vulnerable Neighbours, covering financial goals, strategy, timeline, impact, programs to be funded and how to donate.