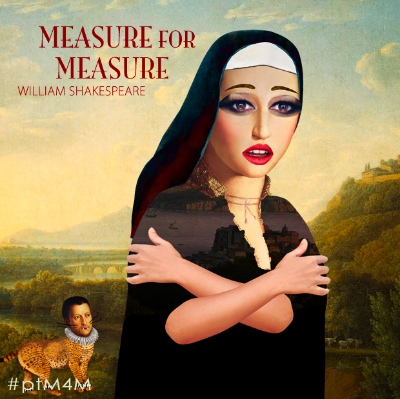 "It's not often you've got a play that lends itself so well to a mock political protest, but with its harsh imprisonments and corrupt/absent politicians, the Measure for Measure crew couldn't help but take advantage of the parallels with a promotional protest march."
So noted Pacific Theatre's Andrea Loewen, as she reported that on January 5th "they waved signs that ranged from 'Free Claudio' to 'Honk if you love Shakespeare' and made their way from Pacific Theatre all the way to English Bay."
Their protest march was based on the play's theme: "When Vienna's ruthless morality laws are revived during the Duke's absence, a young nun is confronted with a terrible ultimatum: her soul for her brother's life. A surprisingly contemporary tale of scandal, abuse of power, and the balance of justice with grace."
Pacific Theatre is hosting The Honest Fishmongers for this production of Measure for Measure (which runs from January 17 – February 8). Their enthusiasm bodes well for the production, and The Georgia Straight's Colin Thomas said of their director: "Kevin Bennett proves once again that he is one of the most interesting and innovative young talents in town."
Jonny Lang or Luci Shaw?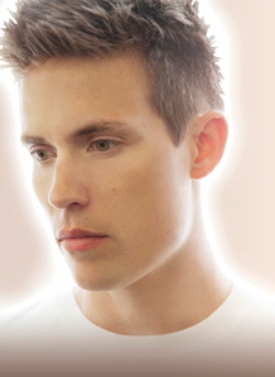 Jonny Lang and Luci Shaw have a couple of things in common. They are both committed Christians who are very well regarded in the arts world, and they are both on stage this Saturday (January 18th). So will people have a tough time choosing between them? Probably not.
Jonny Lang is a young blues-rocker who will be playing the Hard Rock Casino in Coquitlam. Not as young as he used to be, mind you. Now 34, and the father of four children, he started out on the road in his early teens. Often described as a prodigy, Lang is now regarded as one of the best live performers and guitarists of his generation, and he has the Grammy Awards to back it up.
The headline for a recent interview in the Cleveland Plain Dealer more or less sums up the changes in his life as he matured on the road: "Jonny Lang's heart and conversion to Christianity lead the one-time bad boy blues prodigy in new directions." The Hard Rock Casino isn't playing up that angle, of course, but no doubt his faith with be evident in some form.
Apparently he'll be on Jimmy Kimmel Wednesday night (the 15th), along with Meryl Streep, if you want to check him out.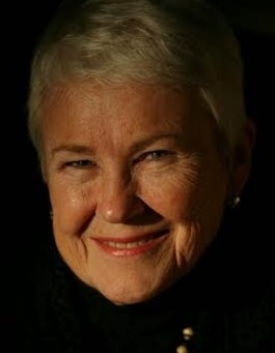 Luci Shaw is different kettle of fish. This 80-something poet is probably better known in Vancouver than is Jonny Lang. Not so surprising, perhaps, because she began as writer-in-residence at Regent College in 1989, and teamed up with Madeleine L'Engle to lead some much-treasured courses there. But she is certainly not just a local phenomenon. Born in England, she lived in the United States and Australia before moving here. Her reputation extends around the world; she received the 10th annual Denise Levertov Award in 2013.
Luci will be reading from Scape, her latest volume of poetry. The promotional material says she "uses the symbol of a scape (variously defined as a plant stem growing up from the ground, an architectural column, or the shaft of a feather) to tie together the themes in the collection. Each of these poems is freshly minted and vigorous, and many have already found their way into the pages of literary and religious magazines and journals. They illuminate the way Shaw sees her world as a continuum of physical and spiritual verities." 
Bad news for anyone who might want to slip from Jonny Lang over to Luci Shaw, or vice versa. Luci will be reading where she has settled, in Bellingham, just across the border, at Village Books. Should be worth the trip!
Week of Prayer for Christian Unity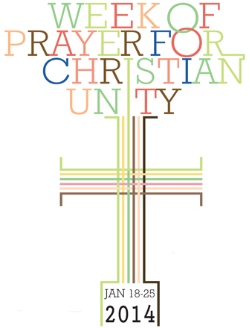 All over the world, followers of Jesus Christ will be celebrating the Week of Prayer for Christian Unity January 18 – 25. In Vancouver, the launch prayer service will take place at First Lutheran Church on Sunday evening (January 19). There will be several services in Metro Vancouver and Fraser Valley communities throughout the week.
The theme 'Has Christ been divided?' (1 Corinthians 1:13) is prepared by churches and Christian communions in Canada. Organizers say: "In a world marked by diversity in language and culture, we express our Christian faith in diverse ways. During this week we are called to celebrate this diversity and be faithful to Christ's call for the unity of his Church. All are invited to join with brothers and sisters of various churches in prayer, song, and witness to unity as followers of Christ."
Jan 2014
Judi The Manners Lady New Year's Family Concert "
– January 13, 2014 at 7:00 pm - 8:30 pm
Freud-Lewis Connection
– January 14, 2014 at 7:00 pm - 9:00 pm
TWU's Gender Study Institute hosts author Sarah Bessey
– January 14, 2014 at 7:00 pm - 8:30 pm
Rally for Jose Figueroa
– January 16, 2014 at 12:00 pm - 1:00 pm
Vigil for Jose Figueroa
– January 16, 2014 at 5:00 pm - 6:00 pm
Pagan Prophets and Heathen Believers: Aboriginal Believers in the God of the Bible
– January 16, 2014 at 7:00 pm - 9:00 pm
3 Popes, 1 Faith: Defining Francis, John Paul II & John XXIII for a New Generation
– January 17, 2014 at 7:00 pm - 9:00 pm
How to Watch Improv Comedy: The Quintessential
– January 17, 2014 at 8:00 pm - 10:00 pm
Luci Shaw: Scape
– January 18, 2014 at 7:00 pm - 9:00 pm
Jonny Lang in Concert
– January 18, 2014 at 8:00 pm - 10:00 pm
Week of Prayer for Christian Unity: Launch Prayer Service
– January 19, 2014 at 7:00 pm - 9:00 pm