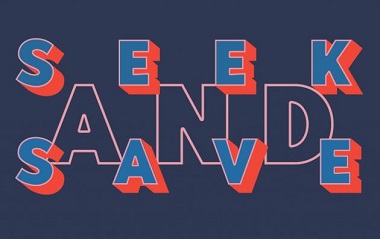 "In Canada's gospel ecosystem, the evangelist is an endangered and threatened species. I want to see that reversed."
Bill Hogg, who lives in Cloverdale, is doing his level best to train evangelists – but also to encourage all Christians to gain "confidence to show and share the love of Jesus with your family, friends and community at a time when so many are searching for true meaning in life."
Last year he led and hosted the inaugural Advance Evangelists Summit, in Calgary, which drew 80 leaders from across Canada.
Seek and Save
Now he and Advance Groups will host an online event aimed at all who would like to become more comfortable in sharing their faith.
Seek and Save will take place next Wednesday (June 17), from 9 am to noon. With the theme 'Equipping and Inspiring You to Know and Share the Love of Jesus,' the virtual gathering will feature talks by some well known international figures, including:
Alan Hirsch (founder of 100 Movements, Forge International and 5Q)
Andy Hawthorne (founder and CEO of The Message Trust)
Andrew and Wendy Palau (Luis Palau Association)
Also, several local leaders:
Shaila Visser (national director of Alpha Canada)
Carson Pue (president of Quadrant Leadership)
Sara Maynard (director of Redleaf Prayer)
Rod Bergen (president of Power to Change Ministries)
And several others, along with worship, prayer, a live panel and Q&A.
What is Advance?
Advance is "a global movement to see men and women better equipped to share the gospel." Here is where it came from:
Advance grew out of a vision from evangelist Andy Hawthorne (The Message Trust) to gather 12 younger preaching evangelists around himself to develop and sharpen them.
Encouraging other experienced evangelists to do-likewise, and with those being mentored eventually taking on groups of their own, the movement is growing every week to see hundreds of followers of Jesus sharpened and supported in their proclamation of the gospel. . . .
Go here for more background. Hawthorne has been visiting Vancouver to encourage partnership for years; see his 2014 article on Church for Vancouver.
Bill Hogg joined The Message Trust as national director last year after having chaired the Canadian board for a couple of years. Before that he worked as national missiologist with C2C Network Canada and then with Multiply.
The Message Trust
Although Bill has been based in this area for years, his connection with Andy Hawthorne began when they were both young evangelists in northern England (Andy) and Scotland (Bill).
Bill told me:
We go back to the 90s. My last hurrah in Scotland was with a big youth mission festival in Glasgow in 1995. Andy was there with his band, World Wide Message Tribe. We had known each other before that even, and in 1997, Andy wooed me to join The Message.
They didn't happen, and they didn't meet again until they ran into each other at Exponential, a giant church-planting conference in Orlando, Florida, about six years ago.
They began thinking about ways they might work together, and before too long Bill was a keynote speaker for a Message Trust conference in the spring of 2016 (which several Metro Vancouver leaders attended). Much of the content of the event was related to the key balance between proclamation and action.
Describing his visit as being "like a DNA exchange and a bit of a spy's reconnaissance, Bill said he was impressed by their blend of action and piety:
 . . . a bold gospel proclamation combined with incarnational engagement. They lived in the most broken postal codes, but were not jaded. As Andy says, they 'keep prayer and mission hot.' And they were not timid about sharing the good news.
Here is part of what I wrote following the event:
Hawthorne is abundantly clear on the need for a balance of proclamation and action. On our first day at The Message, he sat down with our team and laid out some of the non-negotiable characteristics of his "full on word and deed" approach.
We need people moving in quietly, anonymously almost, to poor neighbourhoods, he said, but we also need to be a "light on a stand," proclaiming the gospel boldly and loudly. He added:
It is the gospel imperative to live alongside the people, but it won't work without unashamed proclamation of the gospel as well. Unless everyone in the community has heard the gospel as well as seeing it demonstrated, we've failed really.
Eden [a cornerstone of The Message, which "sends urban missionaries to live sacrificially and love neighbourhoods back to life."] is key. Going to the poor is a gospel imperative; it's almost certainly going to be from the bottom up isn't it?
Hogg's day job is as a missiologist for the C2C church planting network. But during his two reflections on Isaiah 58 at the Proximity Conference he sounded more like a prophet, and his focus on social justice was warmly appreciated. (His charming Scottish brogue, wit and comfortable transitions from theology to popular culture may not have harmed his cause.)
Reading verses 6 – 7, he said, "Deep concern for justice and love for God are intertwined in scripture":
Is not this the fast that I choose:
to loose the bonds of wickedness,
to undo the straps of the yoke,
to let the oppressed go free,
and to break every yoke?
Is it not to share your bread with the hungry
and bring the homeless poor into your house;
when you see the naked, to cover him,
and not to hide yourself from your own flesh?
He added:
We want to be known as the rebuilders of walls and restorers of homes. This has drawn us to Isaiah 58, an awesome passage that challenges us again not to avert our eye from the poor, not to settle into the religion of good service, not to contradict our mission with detrimental lifestyles or simply to miss the point of why we have chosen to serve the urban poor.
Christianity Today interview
Bill was interviewed for Christianity Today by Ed Stetzer a couple of years ago. Here is a portion of one response:
It's easy to let evangelism take a back seat. Many churches are content shuffling sheep and luring switchers to their fold rather than catching Jesus' Luke 15 burden for lost sheep and pursuing and penetrating lostness.
On the whole, we have lost the lostness of the lost. Evangelism by and large is not a passion. It is an afterthought or a hiccup rather than the heartbeat of most churches.
We need to be awakened afresh to the beauty, power and truth of the gospel and invite the Lord to ignite the fires of evangelism.
We need to wake up to the cultural moment we find ourselves in. It can't be business as usual. James Emory White says, "If you build it, they won't come!" We are now planting churches and scattering gospel seed in increasingly Post-Christian soil.
With the rise of the Nones and Dones, evangelism must involve gracious and patient explanations and powerful demonstrations of the good news.
Some of our inherited evangelism paradigms don't serve us well in this moment we find ourselves in. We need to ditch reductionist sales pitch approaches to evangelism.
The gospel could never be tidily reduced to four or five propositions. At best, these approaches were guide rails or perhaps coat hooks on which a thorough, thoughtful exposition of the gospel could be hung.
These approaches shrunk the gospel down to a commodity for mass distribution. Evangelism as per Jesus and his primitive movement was messier and more fluid and adaptive than that. We need to move towards evangelism as an encounter with Jesus.
Go here for my article, which also referred to another CT interview with local pastor Sam Owusu.