We're into September so there's lots going on around Vancouver. Check out the Events calendar. Here are a few highlights this week: 
Josh Garrels at St. Andrew's-Wesley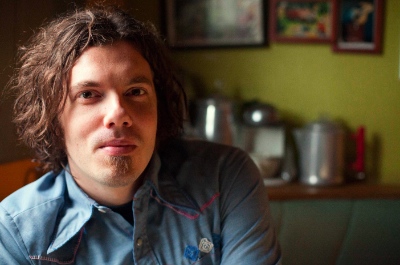 I was one of the fortunate souls gathered at Josh Garrels' Rio Theatre concert last September as he unveiled The Sea in Between, a musical documentary shot on Mayne Island, and then played a set with White Owl, his fellow musicians from that project. I don't believe he's been back to town since, so don't miss your chance to see him this Saturday, along with Loud Harp. 
Noisetrade founder Derek Webb is very complimentary about Garrels and his influence in this Christianity Today article, and in fact CT named his Love & War & the Sea in Between the best album of 2011.
This 'reForming Relationships' art show by Cree artist Ovide Bighetty succeeds in its aim to "create space for listening, learning, dialogue, and building relationships between Aboriginal and non-Aboriginal people in Canada."
Hosted by FIrst Christian Reformed Church of Vancouver until the 24th, this show will help you to prepare for the events of Reconciliation Week September 16 – 22. 
Speaking of art, you have the opportunity to attend the opening of Speaking in Oil by Haitao Yin at Regent College's Lookout Gallery this Wednesday, from 4:30 – 7:30.
Haitao Yin was born in 1974 in Harbin, China. After  being trained at Central Academy of Arts Design in Beijing, he immigrated to Canada in 2000, where he has become a member of the Federation of Canadian Artists and the Chinese Canadian Artists Federation.
The show runs until October 17.
On Wednesday evening, Gilmore Park United Church is showing Muffins for Granny, a moving documentary in which seven First Nation elders are interviewed about their experience in residential schools and afterwards.
This is especially relevant in light of the upcoming Truth and Reconciliation events.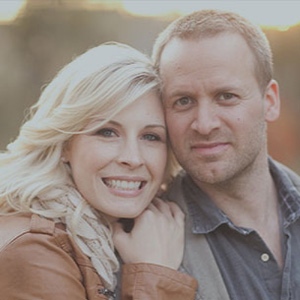 Bethel Music is a worship ministry and record label out of Bethel Church in Redding, California. The mission of Bethel Church is revival: the personal, regional, and global expansion of God's kingdom through his manifest presence.
Several of their leaders will lead a night of worship and ministry at Broadway Church this Thursday.
And much more
Here are some other possibilities:
* The dynamic Perspectives on the World Christian Movement 15 week course starts in New Westminster this week (you can still join next week);
* Company of Disciples is hosting a get-to-know-us cocktail party at Vinci's; 
* Black and Blue Sari is holding a fundraiser at a Surrey golf course;
* Japanese and Korean Christians are celebrating their 8th annual Gospel Night at Michael J. Fox Theatre;
* Bob Gaglardi and his daughter Andrea tell their story at the Vancouver Club;
* Cedar Grove Church is hosting a 'Living Proof' live simulcast with Beth Moore.