Several former members of the Trinity Western University (TWU) Spartans volleyball team look set to participate in Rio 2016 Olympic Games later this summer. Alumni Steven Marshall, Dan Jansen Van Doorn and Rudy Verhoeff are all members of the Canadian Men's Volleyball team that took the final berth in the Olympics from China during a hard fought battle in Japan June 5.
The team will have its work cut out for it. As part of Pool A, it will face top-ranked Brazil, along with Italy, USA, France and Mexico. The top four sides from each pool will move on to the elimination round. The men's volleyball tournament runs from August 7 to 21. This is the first time since the 1992 Barcelona Olympics that the Canadian team has qualified for the Games.
To see an interview with Jansen Van Doorn, who returned to his home town Langley in June, go
here
.
As if that weren't enough, former TWU setter Chaim Schalk, with his partner Ben Saxton, has also qualified for the Rio Games, in Beach Volleyball. For a
National Post
interview with Schalk go
here
, and to see a brief CBC Sports video go
here
.
The TWU Spartans volleyball program is particularly strong. The Spartans men's team
won
the CIS national championship earlier this year, while the women's team came second nationally.
Memorial for Iraq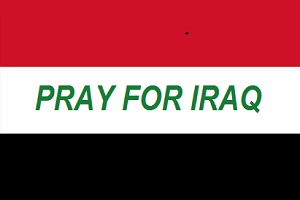 There will be a
Memorial for Iraq
at the Central Branch of the Vancouver Public Library today (July 7) at 7:30 pm. The Facebook posting says:
#prayforiraq
Just after midnight on July 3rd, 2016, a truck full of bombs exploded in front of a busy mall in Karada Baghdad, where hundreds were out shopping and preparing for a Eid they will not be witnessing this year. The toll of martyrs has surpassed 200 and continues to rise, and the scores of wounded over 175.
On July 7th, 2016 kindly we ask everyone to come together with their candles and flowers to support one another and to commemorate the innocent lives lost to the horrendous attack in Iraq as well as throughout the globe.
St. Paul's Advocacy Office
I love to see churches working for the good of people in their community. This story comes from Ellen Silvergieter, director of St. Paul's Advocacy Office, (operated by St. Paul's Anglican Church) in the heart of the West End:
We had a senior, Pauline, who came in to see us because the apartment she had lived in for 25 years [in Kitsilano] was undergoing a total renovation and everyone was getting an eviction notice.
She visited the St. Paul's advocacy office on behalf of herself and several other tenants who had lived there for 15 to 30 years. She came to us to confirm a relatively new city bylaw which requires that landlords doing total renovations must abide by strict regulations regarding the number of months notice they must give to tenants. The amount of notice given increases quite substantially for tenants that have lived in one place for a long time.
After consulting with one of our tenancy experts it was determined that Pauline was entitled to six months notice as was anyone that had been there for 20 years or more. The landlord had only offered them three months notice. She decided to try along with the other tenants to talk to the landlord on their own; I am glad to report that the landlord was compliant and they all got their six months. Enough time for them to be able to locate suitable housing.  
This report appeared on the Anglican Diocese of New Westminster website June 28.

St. Paul's Advocacy Office describes its work in this way:
The Advocacy Office offers services of information and support to persons experiencing difficulties in day-to-day living. These issues include accommodation needs, landlord-tenant disputes, health and disability issues, and access to social benefits and other government services.
It is a free service that St. Paul's offers as part of its ministry to the community at large.
George Marsden: Mere Christianity
A lecture by George Marsden would be worth attending no matter what the topic. As Grant Wacker says in The Historian's Historian in the current issue of Books & Culture:
On the Mount Rushmore of living American religious historians, four people hold a secure place: Martin Marty, Mark Noll and George Marsden. (Borrowing a line from Marty, I haven't decided on the fourth one yet.) . . . Marsden has been a mentor through his example of rigorous research, soaring imagination, courage to stand by his convictions and humane collegiality in an academic world not known for an excess of humane collegiality.
Thus a lecture by George Marsden on C.S. Lewis is, surely, something not to be missed. As it happens, that is exactly what we will be offered, next Tuesday (July 12) at Regent College, when Marsden addresses The Genius of C.S. Lewis's Mere Christianity.
Here is Regent's description of the evening:
Since 2001 Mere Christianity has sold over three and a half million copies in English alone. What accounts for the lasting vitality of this volume? This lecture will recount the unusual origins of this remarkable book and reflect on why, in contrast with the vast majority of books, its popularity has increased rather than declined. The lecture will be drawn from professor Marsden's new study, C.S. Lewis's Mere Christianity: A Biography (in the Princeton University Press series "The Lives of Great Religious Books").
I certainly hope to be there.
Jul 2016
Memorial for Iraq
– July 7, 2016 at 7:30 am - 9:00 am
Dr. Christine Bochen: Thomas Merton's Witness and Challenge: "Mercy, always, in everything, mercy"
– July 7, 2016 at 7:00 pm - 9:00 pm
The Gospel in Vancouver: Imagining Mission in Cascadia
– July 7, 2016 at 7:30 pm - 9:00 pm
Pacific Grace Soccer Camp
– July 8, 2016 - July 12, 2016 at 9:00 am - 3:00 pm
White Rock Baptist Church Soccer Camp
– July 8, 2016 - July 12, 2016 at 9:00 am - 3:00 pm
CBC Musical Nooners: The Tourist Company with special guest Jordan Klassen
– July 8, 2016 at 12:00 pm - 1:00 pm
Harrison Gospel Chapel Art Exhibit
– July 9, 2016 - July 10, 2016 at All Day
David Ley: Postmodern Urban Spaces - a City Tour
– July 9, 2016 at 9:30 am - 1:00 pm
Vancouver Whitecaps Faith and Family Night
– July 9, 2016 at 7:00 pm - 9:00 pm
RZIM Summer School
– July 10, 2016 at All Day
The River Fellowship Presents Dan Mohler
– July 10, 2016 at 5:00 pm - 8:00 pm
Real Life Young Professionals Fellowship
– July 10, 2016 at 5:30 pm - 8:00 pm
Kathaumixw Concert to support Syrian Refugee Project
– July 10, 2016 at 7:00 pm - 9:00 pm
Minho Song: From an Inward-looking Congregation to an Outward People of God
– July 11, 2016 at 7:30 pm - 9:00 pm
Dr. Paul Martens: Neo-Anabaptism is Dead; Long Live Neo-Anabaptism
– July 12, 2016 at 6:00 pm - 9:00 pm
Kathy Dawson: The Secret to Long Lasting Success in Child and Youth Ministry
– July 12, 2016 at 7:00 pm - 9:00 pm
George Marsden: The Genius of C.S. Lewis's Mere Christianity
– July 12, 2016 at 7:30 pm - 9:00 pm
Northview Community Church Soccer Camp
– July 13, 2016 at 9:00 am - 3:00 pm
Ravi Zacharias: When Answers Assume a Contrary Worldview
– July 13, 2016 at 7:00 pm - 9:00 pm
Regen: Ben Hilson / Village Church Band
– July 13, 2016 at 7:00 pm - 9:00 pm
Malcolm Guite: An Unexpected Music - Poetry and the Experience of Grace
– July 13, 2016 at 7:30 pm - 9:00 pm
Jazz Evensong: The Six Degree Band
– July 13, 2016 at 8:00 pm - 9:30 pm
[R]Evolutionary Theology Conference: Re-Imagining God and the World
– July 14, 2016 - July 17, 2016 at All Day
Jeff Greenman: Screening of 'Between a Shoe and the Roof'
– July 14, 2016 at 6:30 pm - 8:30 pm
BC Christian Ashram Retreat
– July 15, 2016 - July 17, 2016 at All Day
Harrison Gospel Chapel Art Exhibit
– July 15, 2016 - July 17, 2016 at All Day
Athletes in Action: Surrey Volleyball Camp
– July 15, 2016 - July 19, 2016 at 9:15 am - 3:00 pm
An Evening with Lucy Shaw
– July 15, 2016 at 7:00 pm - 9:30 pm
A Rocha: Restoration Saturday
– July 16, 2016 at 9:00 am - 12:30 pm
Bibles on the Beach
– July 16, 2016 at 7:00 pm - 9:00 pm
Athletes in Action Hockey Camp
– July 17, 2016 - July 22, 2016 at All Day
Total Athlete Training: 2016 High Performance Camp, Week 1
– July 18, 2016 - July 22, 2016 at All Day
Richmond Baptist Church Soccer Camp
– July 18, 2016 - July 22, 2016 at 9:00 am - 3:00 pm
Athletes in Action: Langley Volleyball Camp
– July 18, 2016 - July 22, 2016 at 9:15 am - 3:00 pm
Mark Buchanan: Every Tribe & Tongue & Nation - the Church & Canada's First Nations
– July 18, 2016 at 7:30 pm - 9:00 pm
90 Years & Counting: A Birthday Celebration for Dr. J.I. Packer
– July 19, 2016 at 3:00 pm - 4:30 pm
Regen: Landry McAllister / CRCF Band
– July 20, 2016 at 7:00 pm - 9:00 pm
Dr. John Walton: Origins Today - Genesis 1 Through Ancient Eyes
– July 20, 2016 at 7:30 pm - 9:30 pm
Hans Boersma: Reading Up or Reading Down? – Hospitable Readings in the Early Church
– July 20, 2016 at 7:30 pm - 9:00 pm
Perspectives on the World Christian Movement
– July 22, 2016 at 8:30 am - 4:30 pm
Worship and Prayer Night, with Andy Park
– July 22, 2016 at 7:00 pm - 8:30 pm
Serguei Popov: World Renowned Violinist in Concert
– July 23, 2016 at 2:30 pm - 5:00 pm
Bibles on the Beach
– July 23, 2016 at 7:30 pm - 9:30 pm
On Earth as it is in Heaven
– July 24, 2016 at 2:30 pm - 4:00 pm
Engaging Our Muslim Neighbours
– July 24, 2016 at 7:00 pm - 9:00 pm
Total Athlete Training: 2016 High Performance Camp, Week 2
– July 25, 2016 at All Day
Peace Portal Alliance Church Soccer Camp
– July 25, 2016 at 9:00 am - 3:00 pm
Everett Hamner: The Soul, the Cell and Fiction Since the Human Genome Project
– July 25, 2016 at 7:30 pm - 9:00 pm
Regen: Barrie Thiessen / City Life Church Band
– July 27, 2016 at 7:00 pm - 9:00 pm
Tremper Longman: Silent Suffering: Encouragement in the Midst of Pain of Life, from Job, Psalms and Lamentations
– July 27, 2016 at 7:30 pm - 9:00 pm
My (Re)conciliation
– July 28, 2016 - August 1, 2016 at All Day
The Colour Collective: The View from Here
– July 28, 2016 at All Day
Jubilation
– July 28, 2016 - July 30, 2016 at 7:30 pm - 9:30 pm
Surrey Night Market: Sunday Worship / Open Church Service
– July 31, 2016 - August 14, 2016 at 5:00 pm - 6:00 pm
Aug 2016
Vancouver Bach Festival
– August 2, 2016 - August 12, 2016 at All Day
Incarnation Tour Concert (Dave Siverns)
– August 2, 2016 at 7:00 pm - 9:00 pm
Business By the Book: Sam Chung
– August 3, 2016 at 12:00 pm - 1:00 pm
Regen: James Fam / Regen Band
– August 3, 2016 at 7:00 pm - 9:00 pm
Summer Community Day
– August 6, 2016 at 12:00 pm - 5:00 pm
The Coco Mamas: 17th Annual Burnaby Blues & Roots Festival
– August 6, 2016 at 1:00 pm - 10:00 pm
PRAISE Fest 2016
– August 7, 2016 at All Day