"I didn't learn my theology from Tim Keller – that's not why I appreciated him – I appreciated him for the way he modelled how to live into my theology, the way to communicate it to others, and how to always preach Christ."
Christ City Church Pastor Brett Landry was one of many local leaders – joining thousands around the world – who have been remembering Tim Keller with fondness, admiration and encomiums in the days since he died last Friday (May 19).
Keller did many things well. Sam Roberts described him in the New York Times, as "a best-selling author and theorist of Christianity who performed a modern miracle of his own – establishing a theologically orthodox church in Manhattan that attracted thousands of young professional followers."
He was a scholar, a theologian, an apologist, an evangelist, a cultural critic and the author of more than 30 books. But probably the most common theme among those remembering him was that he remained helpful, humble and down to earth despite his renown.
I did not follow Keller particularly closely, but was fortunate to have heard him speak a couple of times, on two related topics:
1. Urban focus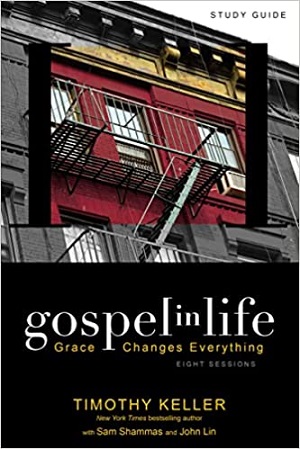 My first exposure to his teaching was when I participated in Movement Day (If I'm remembering the title accurately), an annual gathering of city-reaching movements from all around North America, and beyond, about 20 years ago.
Keller and his team cared not only for New York; they invited us to visit Redeemer Presbyterian Church, to learn from them and from each other about how to impact and care about our local communities.
Craig O'Brien, pastor with Origin Church at UBC tweeted about his appreciation for Keller on this front:
I have been so encouraged this morning listening to Tim Keller share a message with Redeemer recorded just a few weeks ago.
For almost 30 years now I have transposed much of what he said about the city to Vancouver. . . . and this 10 minute message landed the same way for me.
Timothy Keller (1950-2023) @timkellernyc May 21
Redeemer City to City continues to "cultivate gospel movements in global cities."
2. World church
Writing for The New Yorker in 2017, Keller took on the challenging task of answering 'Can Evangelicalism Survive Donald Trump and Roy Moore?' Much of his response focused on the States, but he also wrote:
Yet there exists a far larger evangelicalism, both here and around the world, which is not politically aligned. . . .
But, most significantly, the vast majority of the fast-growing Protestant churches in Asia, Latin America and Africa all share these same beliefs. And in the U.S., while white Evangelicalism is aging and declining, evangelicalism over all is not.
The enormous energy of the churches in the global South and East has begun to spill over into the cities of North America, where a new, multiethnic evangelicalism is growing steadily.
Keller addressed the Third Lausanne Congress on World Evangelization in Cape Town in 2010. I heard him tackle What is God's Global Urban Mission?, along with a couple of other urban-themed plenary talks.
Metro Vancouver-based Isabel Ong compiled 'Tim Keller Changed Church Planting, from City to City' for Christianity Today, May 24: "From Beirut to Barcelona, pastors reflect on his influence."
Keller was to have spoken on 'Together for the City' at Westside Church in October 2020, but the visit was postponed for a year, and then cancelled, because of his health. It is a shame that Vancouver missed his visit, but fortunately he has left behind a wealth of books and videos, along with much good will.
Keller's legacy will no doubt receive considerable attention at one upcoming conference, Church is Essential (June 10, Cloverdale Baptist Church), sponsored by The Gospel Coalition, which Keller co-founded.
Media Polarization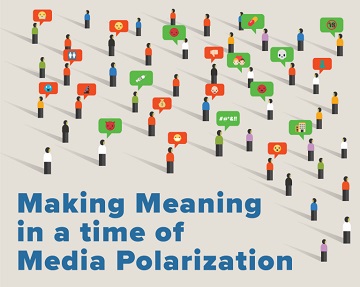 Vancouver School of Theology will host an "inter-religious" conference May 30 – June 1 which will investigate the theme Making Meaning in a Time of Media Polarization:
Religious and spiritual teachers help people interpret their experiences and find meaning in their lives. This work is urgently needed in our time.
Radio, television, and news groups sow polarization. Social media cultivates outrage. In the public sphere, disinformation mixes freely with information. People learn narrow understandings of religion, society and politics.
How, then, should spiritual leaders and scholars of religion proceed? How can they offer wise guidance? Help others discern ethical paths of action? Reach out across divides in mutual understanding? Draw on scriptural and traditional resources to speak with integrity?
About 30 speakers will address a wide range of issues, from 'The Art of Persuasion Among Competing Realities' and 'Theology in the Public Square' to 'The Apostle Paul: Media Polarizer.'
These are some of the key presentations:
Gaslighting, Conspiracy, Propaganda and Fascism:
A Conversation with Sarah Kendzior and Jason Stanley

Dr. Sarah Kendzior, American journalist, is co-host of Gaslit Nation Podcast, and author of They Knew: How a Culture of Conspiracy Keeps America Complacent
Dr. Jason Stanley, philosopher, is author of How Propaganda Works and How Fascism Works
Posting Peace: Positive Social Media Use
Workshop with Rev. Andria Irwin and Rev. Dr. Douglas Bursch
Rev. Andria Irwin is co-author of Following: Embodied Discipleship in a Digital Age
Rev. Dr. Douglas Bursch is author of Posting Peace: Why Social Media Divides Us and What We Can Do About It
Making Fruitful Interfaith Connections

Panel Discussion and Workshop
with Rev. Catherine Keene Merchant (Buddhist), Sheikh Jamal Rahman (Muslim), Farid Rohani (Bahá'í), Rev. Don MacKenzie (Christian), Rev. John Snow (Stoney Nakoda)
For King & Country
They've won four Grammy Awards, including one for a stirring song in which they were joined by Dolly Parton ('God Only Knows') – and they will be in Vancouver next Wednesday night.
For King & Country will be at the Queen Elizabeth Theatre May 31.
Here is a brief bio:
Contemporary Christian act For King & Country are an anthemic pop duo formed by Australian-born, Nashville-based brothers Joel and Luke Smallbone.
Their 2011 single 'Busted Heart' and subsequent debut album Crave brought them widespread success in the Christian music world and helped them cross over to the mainstream U.S. charts. 2014's sophomore follow-up, Run Wild. Live Free. Love Strong., was another American chart hit, later certified gold.
By the end of the decade, the pair scored their biggest release to date with 2018's Burn the Ships, their first Christian chart number one. In 2020, after multiple holiday-themed live releases and EPs, they went big with official full-length A Drummer Boy Christmas. In 2022 they issued What are We Waiting For?, which included the single 'Relate,' which peaked at number one on the U.S. Hot Christian Songs chart.
Some will know their sister, Rebecca St. James, also a well established Christian musician; the brothers began their career singing back-up for her.
Jobs & Events
Go here for more than 200 job listings in the Metro Vancouver / Fraser Valley area and here to find several pages of local events.
May 2023
Faith, Mental Health & The Church – May 25, 2023 at 7:00 pm - 8:30 pm
Walk in the Spirit of Reconciliation – May 26, 2023 - May 28, 2023 at All Day
A public talk and one-day retreat with Thomas Merton scholar Douglas Christie – May 26, 2023 - May 27, 2023 at 7:00 pm - 3:00 pm
Hugh Ross: Science & the Bible – May 26, 2023 - May 27, 2023 at 7:00 pm - 3:00 pm
Times of Refreshing Conference with Bob Ekblad – May 26, 2023 - May 27, 2023 at 7:00 pm - 10:00 pm
A Taste of the Heart – May 27, 2023 at 8:30 am - 12:00 pm
Bible Saturday: Darrell Johnson – Jesus and the Spirit: John 14 - 16 – May 27, 2023 at 9:30 am - 11:45 am
The Return of Soul Gospel – May 27, 2023 at 3:00 pm - 5:00 pm
The Return of Soul Gospel – May 27, 2023 at 8:00 pm - 10:00 pm
Jazz Vespers in the Valley with Sharon Minemoto – May 28, 2023 at 3:30 pm - 4:30 pm
Jazz Vespers with Nancy Newman Quartet – May 28, 2023 at 4:00 pm - 5:00 pm
16th Annual First United Golf Tournament – May 29, 2023 at 12:00 pm - 9:00 pm
Adrea Johnson: Sanctified Affliction – the Encouragement of Puritan Devotional Literature – May 29, 2023 at 7:30 pm - 9:00 pm
Webinar: A Taste of Alpha – May 30, 2023 at 9:00 am - 10:00 am
33rd Annual Youth Unlimited Gold Tournament – May 30, 2023 at 10:00 am - 7:00 pm
Making Meaning in a Time of Media Polarization – May 30, 2023 - May 31, 2023 at 5:00 pm - 5:30 pm
Petro Kovaliv: The War in Ukraine – May 31, 2023 at 12:00 pm - 12:45 pm
Is Intelligence Enough? Exploring Human and Artificial Intelligence – May 31, 2023 at 1:00 pm - 2:30 pm
For King & Country – May 31, 2023 at 7:00 pm - 10:00 pm
Jazz Evensong @ Brentwood: Sophia Avelino & Friends – May 31, 2023 at 8:00 pm - 9:00 pm

Jun 2023
The Gathering: Journeying Towards Pastoral Health – June 2, 2023 - June 3, 2023 at 12:00 pm - 6:00 pm
The Extra Mile 2023: A Himalayan Life Fundraising Event – June 3, 2023 at 9:15 am - 2:00 pm
VOS presents 2023 Spring Concert 'Gardens: from Creation to Eternity' – June 4, 2023 at 7:30 pm - 9:30 pm
Carmen Joy Imes: 'Who Do You Say That I Am?' Being God's Image in an Age of Expressive Individualism – June 5, 2023 at 7:30 pm - 9:00 pm
Gregory K. Hillis: Letters to a Black Catholic – June 6, 2023 at 6:00 pm - 8:30 pm
Ed Ng: Mental Health & Community – Caring for Family & Friends – June 7, 2023 at 12:00 pm - 12:45 pm
God in Ancient China | 中国古代人的神: How the ancient Chinese worshipped the God of the Bible – June 7, 2023 at 6:30 pm - 8:30 pm
Michael Card: Listening to the Life of Jesus – June 7, 2023 at 7:30 pm - 9:00 pm
Jazz Evensong @ Brentwood: Dean Thiessen & Friends – June 7, 2023 at 8:00 pm - 9:00 pm
Life-Light by Thomas Brasch – June 8, 2023 - June 14, 2023 at All Day
Provincial Leaders Dinner 2023 – June 8, 2023 at 5:00 pm - 8:00 pm
56th Annual British Columbia Leadership Prayer Breakfast – June 9, 2023 at 7:30 am - 9:00 am
Night With the Persecuted Church – June 9, 2023 at 7:00 pm - 8:15 pm
Church is Essential 2023 – June 10, 2023 at 8:30 am - 4:30 pm
Servant Partners: Community Transformation Certificate (two days) – June 10, 2023 - June 17, 2023 at 9:00 am - 3:00 pm
A Rocha Volunteer Day – June 10, 2023 at 9:30 am - 2:00 pm
Bible Saturday: Matthew Lynch – The World of Leviticus – June 10, 2023 at 9:30 am - 11:45 am
BC Christian Academy's 30th Anniversary Festival – June 10, 2023 at 10:00 am - 4:00 pm
Night With the Persecuted Church – June 10, 2023 at 7:00 pm - 8:15 pm
Saving our Planet: Faith in Action II – June 11, 2023 at 1:00 pm - 6:00 pm
Jazz Vespers in the Valley with Bryn Kinders – June 11, 2023 at 3:30 pm - 4:30 pm
The Color: No Greater Love Tour – June 11, 2023 at 7:00 pm - 9:00 pm
Faith Leaders Advocacy Webinar – June 14, 2023 at 9:00 am - 10:00 am
UGM Summer Connect – June 14, 2023 at 11:00 am
Jazz Evensong @ Brentwood: Gabriel Hasselbach & Friends – June 14, 2023 at 8:00 pm - 9:00 pm
Marketplace Mornings: Finding God in the Valley with Greg Roberts – June 15, 2023 at 7:00 am - 8:30 am
What is it like to be a Christian Observer at a UN Climate conference? – June 15, 2023 at 4:00 pm - 5:00 pm
Wild Light – June 15, 2023 - June 17, 2023 at 7:30 pm - 9:30 pm
MVA: Foundations of Community Organizing Training – June 16, 2023 - June 17, 2023 at 5:30 pm - 5:00 pm
Celebrate Juneteenth / Father's Day with Marcus Mosely – June 18, 2023 at 1:30 pm - 5:30 pm
2023 Vancouver Gospel Festival – June 18, 2023 at 6:00 pm - 9:00 pm
Danny Michel – June 18, 2023 at 8:00 pm - 10:00 pm
Worship for Justice Tour presents Don Moen & Paul Baloche, with Brooke Nichols – June 19, 2023 at 7:00 pm - 9:30 pm
Sam Rocha Trio @ The Princeton – June 19, 2023 at 9:00 pm - 10:00 pm
Second Annual Skidmore Foundation Golf Tournament – June 21, 2023 at All Day
Jazz Evensong @ Brentwood: Mennonite Jazz Committee – June 21, 2023 at 8:00 pm - 9:00 pm
City-wide Worship Night: Worship in the City – June 22, 2023 at 7:00 pm - 9:00 pm
God Said This by Leah Nanako Winkler – June 22, 2023 - June 24, 2023 at 8:00 pm - 10:00 pm
Filmmaking Basics Workshop – June 23, 2023 - June 24, 2023 at 8:30 am - 3:00 pm
Refugee Support and Volunteer Training – June 24, 2023 at 8:45 am - 3:00 pm
House of James: 50th Anniversary BBQ – June 24, 2023 at 11:00 am - 2:00 pm
Worship Invades Pitt Meadows – June 24, 2023 at 7:30 pm - 10:30 pm
Jazz Vespers with Carman J. Price – June 25, 2023 at 4:00 pm - 5:00 pm
One With Them: A Day for Christian Captives – June 25, 2023 at 4:00 pm - 5:00 pm
Mark D. Roberts: Faith-Work Integration – New Learning for a New Day – June 26, 2023 at 7:30 pm - 9:00 pm
Church Earthkeepers Meet-Up – June 27, 2023 at 5:00 pm - 6:00 pm
Strategic Leadership for Christian Higher Education Administrators: (1) Having Difficult Conversations, and (2) Onboarding New Faculty – June 28, 2023 at 8:30 am - 12:00 pm
Mabiala Kenzo: Developments in Postcolonial Theology – June 28, 2023 at 12:00 pm - 12:45 pm
Jazz Evensong @ Brentwood: Karen Graves & Miles Black – June 28, 2023 at 8:00 pm - 9:00 pm
Christian Climate Observers Program at COP28 (2023): Application – June 29, 2023 - July 14, 2023 at All Day
Surroundings by Cara Bain – June 29, 2023 - August 16, 2023 at All Day
Surroundings by Cara Bain: Opening Reception – June 29, 2023 at 4:30 pm - 6:30 pm
New Roots 2023 – June 29, 2023 at 8:00 pm - 9:30 pm
  

ben perrin

krista-dawn

tim keller

war in ukraine

for king and country

– Esther Leung-Kong summer camp

– First Baptist update – see Facebook post (April 27?) about Street Ministries

– Anglican Diocesan meeting

– Daniel Francis: Becoming Vancouver