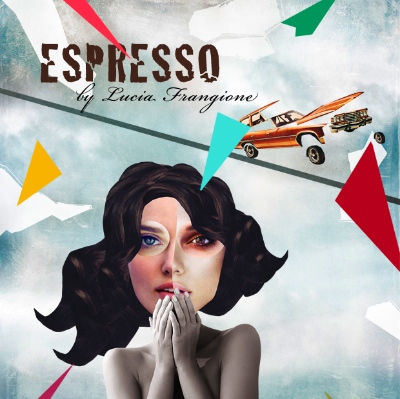 "It's the show that saved Pacific Theatre, that I thought would end Pacific Theatre." Ron Reed, who has guided the theatre company for more than 30 years, said in a recent interview that Espresso pulled them back from the brink financially, selling out in both the spring and fall seasons of 2003.
Pacific Theatre staked its future on Espresso, and won. But not without some trepidation. Ron knew that Lucia Frangione was working on the script, and was impressed by her writing. But "She hadn't talked to me about producing it because she thought it was too sexual for Pacific Theatre. I asked 'Who are you to tell me what Pacific Theatre will do? When did you see us put limits on that?' Then we were doing it . . .
"When we did the premiere, I thought it would be too religious, too explicitly Christian, for the non-religious audience, and too sexual for the religious audience. So we'd alienate everybody. I really thought it was going to be a problem, but I loved it and love Lucia, so we were going to do it. But it was a great risk."
So Pacific Theatre went ahead with Espresso 10 years ago, and they're returning with it this spring.
In another interview, Lucia Frangione said, "I was terrified to write this play for two reasons: one, it is inspired by events in my very private powerful family. Two, it is an exploration of the erotic side of Christ's love, the idea that the Song of Solomon is a seduction between God and us."
In terms of feedback to Espresso over the years, she said: "People enjoy the mystery that unravels, the family story, the humour. And for some people . . . the play hits on a very intimate level spiritually and sexually and it seems to be an agent for change and healing. It doesn't seem to matter what gender they are, what background, what religion."
The story in a nutshell: "Three fiery women – Vito's estranged daughter, his pit-bull of a second wife and the family's wrinkled matriarch – find humour and grace in the aftermath of a violent car crash that threatens to take from them the one man they all love. 'The espresso – she's life. Quick, black, bitter in the mouth. Don't expect sweet.'"
Writing for The Georgia Straight, Colin Thomas said: "One of the best scripts ever produced by a Vancouver playwright. And you know what? The show is really funny too."
Red Light Green Light: Should prostitution be legal?

Human trafficking, slavery, sexual exploitation – these issues are increasingly on the church's radar. Even those who have not paid much attention have been shocked by the kidnapping of nearly 300 young women in northern Nigeria by Boko Haram.
Four years ago, Michelle and Jay Brock knew little about the issue of modern day slavery. Following a presentation by Gary Haugen from International Justice Mission and a movie on the topic, however, their lives were changed.
"The film served as a rude awakening that human beings were being bought and sold all around the world. Sex trafficking was a booming business, and slavery was far from abolished. I [Michelle] grew up in Africa where I had witnessed poverty and injustice in various forms, but a multi-billion dollar industry of rape for pay struck a chord with me unlike anything else ever had. As a woman, I could not imagine a worse fate. Jay was filled with anger and deep sadness that men all over the world funded and fuelled such a sick and abusive trade. So we decided to do something about it"
After returning home to Ontario, they created Hope For the Sold and have since been very active in raising awareness about sex trafficking at many events across Canada. They have just finished their second film, Red Light Green Light, which addresses the complex issue of legalization of prostitution.
They say, "As nations around the globe attempt to fight sex trafficking, many consider legalizing prostitution. Two filmmakers travel across 10 countries to explore the issue, attempting to answer the question: 'How can we prevent sexual exploitation before it happens in the first place?' Though governments are getting better at prosecuting traffickers and providing aftercare to victims, it is time we begin to ask the question of what lies at the root."
To see the trailer go here.
There will be several local showings: St. Patrick's Catholic Church in Vancouver (May 16); First Baptist Church in Vancouver (May 18); Peace Portal Alliance Church in Surrey (May 20); and The Tapestry Church in Richmond (May 21).
Historymaker affects thousands of young lives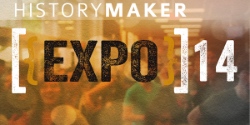 Every year, Historymaker gathers thousands of young people at the Prospera Cente in Chilliwack for a weekend of practical and spiritual training. Historymaker is a Pentecostal event, but participants include pre-teens, youth and young adults representing some 40 denominations and more than 250 churches, ministries and organizations.
Organizers are "focused on rescuing a generation by strengthening and extending the ministry of the local church through empowering young people, training leaders and producing high impact events." They could use our prayer this weekend; the event goes from Friday to Sunday (May 16 – 18).
May 2014
Jeremy Bell: Managing the Nonprofit World - Purpose & Practice
– May 13, 2014 - May 14, 2014 at 9:00 am - 4:00 pm
Nurturing Healthy Intentional Christian Communities
– May 13, 2014 at 7:00 pm - 9:00 pm
Iain Provan: The Violent Legacy of Monotheism? - Truths, Half-truths and Downright Lies About Religion and Culture
– May 14, 2014 at 7:30 pm - 9:30 pm
Liturgy and Design: Coptic Orthodox in Calgary by Rodger Woods (opening reception)
– May 15, 2014 at 4:30 pm - 7:30 pm
Mission Possible: Momentum Awards
– May 15, 2014 at 6:00 pm - 8:00 pm
Shaping a Culture of Honesty
– May 15, 2014 at 6:00 pm - 9:00 pm
Historymaker
– May 16, 2014 - May 18, 2014 at All Day
Holy Spirit Weekend With Bob Ekblad
– May 16, 2014 - May 17, 2014 at All Day
BC Leadership Prayer Breakfast
– May 16, 2014 at 7:30 am - 8:30 am
Bud Osborn Memorial
– May 16, 2014 at 12:00 pm - 4:00 pm
LeaderImpact: Langley Group Forum with Howard Olsen
– May 16, 2014 at 12:00 pm - 1:15 pm
Undivided 2014: A Conference for Students and Professionals
– May 16, 2014 at 5:00 pm - 9:00 pm
Film Screening of Red Light Green Light
– May 16, 2014 at 7:00 pm - 9:00 pm
A Music Night With Quartete a Tete
– May 17, 2014 at 7:00 pm - 9:30 pm
Vinesong Tour
– May 17, 2014 at 7:00 pm - 9:00 pm
Vinesong Tour
– May 18, 2014 at 9:30 am - 11:30 am
Film Screening of Red Light Green Light
– May 18, 2014 at 11:00 am - 1:00 pm
Vinesong Tour
– May 18, 2014 at 5:00 pm - 7:00 pm
Subway Stations of the Cross
– May 18, 2014 at 8:00 pm - 10:00 pm