Three days were set aside for Queen Elizabeth's 90th birthday celebrations in London last weekend (June 10 – 12). Vancouver is a long way away from the centre of activity, but Holy Trinity Anglican Church hosted a Garden Party and Tea so we wouldn't miss out entirely.
Randy Murray, communications officer for the Diocese of New Westminster, reported on the festivities:
With a good crowd already in place by 1:15 pm, Holy Trinity's rector, Karl Przywala, resplendent in clericals which featured a morning coat welcomed everyone to the event. He said that Queen Elizabeth actually "gets three birthdays," her actual day of birth in April, Victoria Day and the official royal birthday celebration appointed for June in order to take advantage of drier weather.
He asked the group if they were aware of the milestone event that was celebrated on June 10, the first day of the official weekend of the Queen's 90th birthday celebrations, and many of the assembled called out that June 10, 2016 was Prince Philip's 95th birthday. He then took a short walk out onto the green apologizing that Queen Elizabeth couldn't be in attendance but pointing out that they did have an almost life-sized cardboard model of her placed beside a portable pavilion. . . .
Although sponsored by the Parish of Holy Trinity, this was very much an event presented for the neighbourhood and for the community.
Métis Youth Role Model

Brittney Bertrand, 29, mother of two, was recently recognized by Métis Youth British Columbia as one of the five 
Métis Youth Role Models
in BC for 2016. Brittney is being honoured for her efforts to promote healthy cultural engagement and balanced healthy living in her community. This enormous honour is most remarkable considering Brittney's journey which has been anything but easy
Until eight years ago Brittney was entrenched in a cycle of poverty. Young Brittney never knew when she'd next get to shower or where her next meal would come from. She tried hard to overcome the proverbial deck of cards stacked against her, but her efforts did not appear to yield any traction.
"I was a mess," she says. "Before getting connected to Youth Unlimited's Young Families Program, I was trying really hard to live life well, but I wasn't succeeding."
The curveball
Suddenly, at age 21, Brittney's life hit a curveball. Three months into a new relationship she found out she was pregnant. She simply didn't have the standard familial resources or safety nets to fall back on.
"I was scared," she explains. "I had no clue how I would be able to buy things like diapers or a bus pass. And the idea of getting a good job someday? That felt almost impossible."
The emotional and physical ramifications of Brittney's difficult upbringing were overwhelming. "Because of this, I had no confidence," she says. "I had no faith in myself. And I had little faith in the world – I just saw how it ate you up and spat you out so easily."
Watershed moments
Thankfully, Brittney's turning point came, and it included the sweet smell of fresh-baked, homemade muffins.
"I don't even remember how I found out about Young Families," she says, "But I started coming to Muffin Mornings and the YU staff helped me with diapers. It sounds small, but through that they showed me I wasn't alone. And then I got introduced to Thrive. That's when things really changed."
For the full story go
here
.
Gospel of John: Word of Light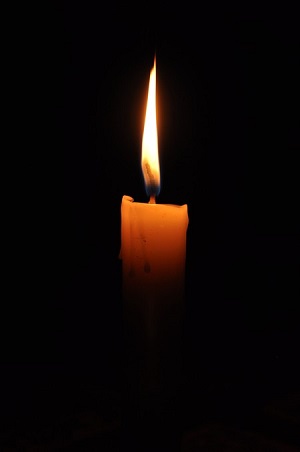 For several years, Angus Stuart, rector of St.-Francis-in-the-Wood Anglican Church in West Vancouver, has been performing the Gospel of Mark; last year he undertook a 28-date tour of North America performing Mark's Gospel from coast to coast.
Stuart, who is from England, is a man of several talents. He is an active member of the
Thomas Merton Society of Canada
and has edited two volumes of papers from UK Merton conferences. He also paid homage to Jack Kerouac several years ago, after immersing himself in his writings, by
retracing the route
Kerouac and Neal Cassady travelled in part two of
On the Road
.
Jun 2016
GWW: God's Word Written – Biblical Apologetics & Preaching Conference
– June 14, 2016 - June 16, 2016 at All Day
EFC Webinar: Youth and Church – Five Years Since the Hemorrhaging Faith Study
– June 16, 2016 at 9:00 am - 10:00 am
Seaside Social: A Fundraising Evening for Creative Life
– June 16, 2016 at 7:00 pm - 11:00 pm
Watoto Children's Choir
– June 16, 2016 at 7:00 pm - 9:00 pm
Pink Impact 2016 Women's Conference
– June 17, 2016 - June 18, 2016 at 1:30 pm - 9:30 pm
Watoto Children's Choir: Oh, What Love
– June 17, 2016 at 7:30 pm - 9:30 pm
Refugee Hope Walk
– June 18, 2016 at 9:00 am - 11:30 am
Combating Modern Day Slavery
– June 18, 2016 at 10:00 am - 12:00 pm
Watoto Children's Choir
– June 18, 2016 at 6:00 pm - 8:00 pm
Angus Stuart: Word of Light – The Gospel of John in the Flesh
– June 18, 2016 at 7:00 pm - 10:00 pm
World Refugee Sunday
– June 19, 2016 at All Day
Ecumenical Worship in the Park
– June 19, 2016 at 10:00 am - 11:00 am
Watoto Children's Choir
– June 19, 2016 at 7:30 pm - 9:30 pm
TRC Challenge Event & National Aboriginal Day
– June 20, 2016 at 1:30 pm - 4:30 pm
CSSA Golf Tournament for Mission Possible
– June 22, 2016 at 11:00 am - 6:00 pm
Jazz Evensong: Kelita Haverland
– June 22, 2016 at 8:00 pm - 9:30 pm
Pilar Mehlis: I Belong Here . . .
– June 23, 2016 at All Day
Kairos Blanket Exercise
– June 23, 2016 at 4:00 pm - 6:00 pm
Fr. Jacques Philippe: Series of talks on Mercy
– June 23, 2016 at 7:00 pm - 9:00 pm
Men for God Conference
– June 24, 2016 - June 25, 2016 at 6:00 pm - 3:00 pm
Chapel: School's Out 2016 - Trilogy
– June 24, 2016 at 7:00 pm - 11:55 pm
Tamara Kleinsasser in Concert
– June 24, 2016 at 7:00 pm - 9:00 pm
Watoto Children's Choir
– June 24, 2016 at 7:00 pm - 9:00 pm
Birthright International Walk/Run Day
– June 25, 2016 at 10:00 am - 1:00 pm
Welcome Centre Opening
– June 25, 2016 at 1:00 pm - 4:30 pm
Vancouver Oratorio Society: The Path of Composition
– June 25, 2016 at 2:30 pm - 4:30 pm
Watoto Children's Choir
– June 25, 2016 at 6:00 pm - 8:00 pm
Aboriginal Day Electronica Liturgy
– June 25, 2016 at 7:00 pm - 9:00 pm
Cathy AJ Hardy Album Release Party: 'And I Heard the Sound of Laughter'
– June 25, 2016 at 7:30 pm - 9:30 pm
World Refugee Sunday
– June 26, 2016 at All Day
St. Jude's Open House
– June 26, 2016 at 2:30 pm - 4:00 pm
Kairos Course (Cantonese)
– June 26, 2016 at 3:00 pm - 9:30 pm
Watoto Children's Choir
– June 26, 2016 at 6:00 pm - 8:00 pm
Mixed Multitude Music Album Release / Listening Party
– June 26, 2016 at 7:00 pm - 10:00 pm
Vancouver Oratorio Society: Silver Jubilee Celebration Concert
– June 26, 2016 at 7:30 pm - 9:30 pm
Richard Mouw: Why Evangelicals Need Sacred Spaces
– June 27, 2016 at 7:30 pm - 9:00 pm
Regent Redux: A Good Death? Mercy, Mortality & Medically Assisted Dying
– June 28, 2016 at 12:00 pm - 1:00 pm
Boundaries
– June 28, 2016 at 1:30 pm - 3:30 pm
The Colour Collective: The View from Here - Opening Reception
– June 29, 2016 at 4:30 pm - 7:30 pm
Philip Ryken: Becoming Like Jesus in His Death – Lessons for Ministry from Shusaku Endo's 'Silence'
– June 29, 2016 at 7:30 pm - 9:00 pm
Tord Gustavsen Hymns and Visions with Simin Tander and Jarle Vespestad
– June 29, 2016 at 7:30 pm - 9:30 pm
Jazz Evensong: Original Blend
– June 29, 2016 at 8:00 pm - 9:30 pm
Jul 2016
Canada Day Prayer for Greater Vancouver
– July 1, 2016 at 10:00 am - 11:30 am
With One Voice
– July 1, 2016 at 5:00 pm - 6:00 pm
A Rocha: Restoration Saturday
– July 2, 2016 at 9:00 am - 12:30 pm
Night of Power Prayer
– July 3, 2016 at 7:00 pm - 9:00 pm
Summit Ministries Canada: Worldview Summer Course - "NO Compromise" Defending TRUTH in a Culture of Deception
– July 4, 2016 at 9:00 am - 5:00 pm
Tsawwassen Alliance Church Soccer Camp
– July 4, 2016 at 9:00 am - 3:00 pm
Dr. Daniel Boyarin: Jesus Kept Kosher: a New Interpretation of Mark 7
– July 4, 2016 at 7:00 pm - 9:00 pm
Night of Power Prayer
– July 4, 2016 at 7:00 pm - 9:00 pm
Susan Phillips: Paying Attention - Taking the Time to Discover Our Stories
– July 4, 2016 at 7:30 pm - 9:00 pm
One Night Screening of 'Numb'
– July 5, 2016 at 7:00 pm - 9:30 pm
Business By the Book: Annie Li
– July 6, 2016 at 12:00 pm - 1:00 pm
Regen: Jen Ennis / Regen Band
– July 6, 2016 at 7:00 pm - 9:00 pm
Ralph Wood: Flannery O'Connor, Fyodor Dostoevsky and Christ Pantocrator
– July 6, 2016 at 7:30 pm - 9:00 pm
Jazz Evensong: Hip Pocket Trio
– July 6, 2016 at 8:00 pm - 9:30 pm
Memorial for Iraq
– July 7, 2016 at 7:30 am - 9:00 am
Dr. Christine Bochen: Thomas Merton's Witness and Challenge: "Mercy, always, in everything, mercy"
– July 7, 2016 at 7:00 pm - 9:00 pm
The Gospel in Vancouver: Imagining Mission in Cascadia
– July 7, 2016 at 7:30 pm - 9:00 pm
Pacific Grace Soccer Camp
– July 8, 2016 - July 12, 2016 at 9:00 am - 3:00 pm
White Rock Baptist Church Soccer Camp
– July 8, 2016 - July 12, 2016 at 9:00 am - 3:00 pm
CBC Musical Nooners: The Tourist Company with special guest Jordan Klassen
– July 8, 2016 at 12:00 pm - 1:00 pm
Harrison Gospel Chapel Art Exhibit
– July 9, 2016 - July 10, 2016 at All Day
David Ley: Postmodern Urban Spaces - a City Tour
– July 9, 2016 at 9:30 am - 1:00 pm
Vancouver Whitecaps Faith and Family Night
– July 9, 2016 at 7:00 pm - 9:00 pm
RZIM Summer School
– July 10, 2016 at All Day
The River Fellowship Presents Dan Mohler
– July 10, 2016 at 5:00 pm - 8:00 pm
Real Life Young Professionals Fellowship
– July 10, 2016 at 5:30 pm - 8:00 pm
Kathaumixw Concert to support Syrian Refugee Project
– July 10, 2016 at 7:00 pm - 9:00 pm
Minho Song: From an Inward-looking Congregation to an Outward People of God
– July 11, 2016 at 7:30 pm - 9:00 pm
Dr. Paul Martens: Neo-Anabaptism is Dead; Long Live Neo-Anabaptism
– July 12, 2016 at 6:00 pm - 9:00 pm
Kathy Dawson: The Secret to Long Lasting Success in Child and Youth Ministry
– July 12, 2016 at 7:00 pm - 9:00 pm
George Marsden: The Genius of C.S. Lewis's Mere Christianity
– July 12, 2016 at 7:30 pm - 9:00 pm
Northview Community Church Soccer Camp
– July 13, 2016 at 9:00 am - 3:00 pm
Ravi Zacharias: When Answers Assume a Contrary Worldview
– July 13, 2016 at 7:00 pm - 9:00 pm
Regen: Ben Hilson / Village Church Band
– July 13, 2016 at 7:00 pm - 9:00 pm
Malcolm Guite: An Unexpected Music - Poetry and the Experience of Grace
– July 13, 2016 at 7:30 pm - 9:00 pm
Jazz Evensong: The Six Degree Band
– July 13, 2016 at 8:00 pm - 9:30 pm
[R]Evolutionary Theology Conference: Re-Imagining God and the World
– July 14, 2016 - July 17, 2016 at All Day
Jeff Greenman: Screening of 'Between a Shoe and the Roof'
– July 14, 2016 at 6:30 pm - 8:30 pm
BC Christian Ashram Retreat
– July 15, 2016 - July 17, 2016 at All Day
Harrison Gospel Chapel Art Exhibit
– July 15, 2016 - July 17, 2016 at All Day
Athletes in Action: Surrey Volleyball Camp
– July 15, 2016 - July 19, 2016 at 9:15 am - 3:00 pm
An Evening with Lucy Shaw
– July 15, 2016 at 7:00 pm - 9:30 pm
A Rocha: Restoration Saturday
– July 16, 2016 at 9:00 am - 12:30 pm
Bibles on the Beach
– July 16, 2016 at 7:00 pm - 9:00 pm
Athletes in Action Hockey Camp
– July 17, 2016 - July 22, 2016 at All Day
Total Athlete Training: 2016 High Performance Camp, Week 1
– July 18, 2016 - July 22, 2016 at All Day
Richmond Baptist Church Soccer Camp
– July 18, 2016 - July 22, 2016 at 9:00 am - 3:00 pm
Athletes in Action: Langley Volleyball Camp
– July 18, 2016 - July 22, 2016 at 9:15 am - 3:00 pm
Mark Buchanan: Every Tribe & Tongue & Nation - the Church & Canada's First Nations
– July 18, 2016 at 7:30 pm - 9:00 pm
90 Years & Counting: A Birthday Celebration for Dr. J.I. Packer
– July 19, 2016 at 3:00 pm - 4:30 pm
Regen: Landry McAllister / CRCF Band
– July 20, 2016 at 7:00 pm - 9:00 pm
Dr. John Walton: Origins Today - Genesis 1 Through Ancient Eyes
– July 20, 2016 at 7:30 pm - 9:30 pm
Hans Boersma: Reading Up or Reading Down? – Hospitable Readings in the Early Church
– July 20, 2016 at 7:30 pm - 9:00 pm
Perspectives on the World Christian Movement
– July 22, 2016 at 8:30 am - 4:30 pm
Worship and Prayer Night, with Andy Park
– July 22, 2016 at 7:00 pm - 8:30 pm
Serguei Popov: World Renowned Violinist in Concert
– July 23, 2016 at 2:30 pm - 5:00 pm
Bibles on the Beach
– July 23, 2016 at 7:30 pm - 9:30 pm
On Earth as it is in Heaven
– July 24, 2016 at 2:30 pm - 4:00 pm