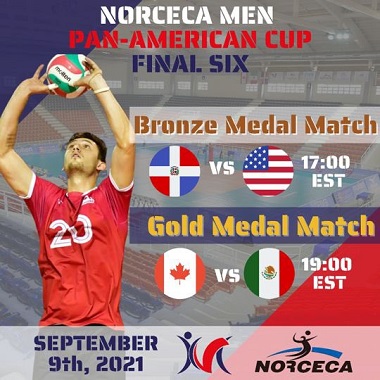 The Spartans are off to another strong start this fall. By Spartans, I mean Trinity Western University sports teams, and the ones I've noticed thus far are volleyball, soccer and hockey.
The men's volleyball team returned home from the Men's Volleyball Pan American Cup in Santo Domingo, Dominican Republic with a silver medal earlier this month.
They were there as the Canadian team. As the defending Canada West and U SPORTS champions, TWU was asked to represent Canada at this year's Pan American Cup.
The Langley Advance Times quoted Coach Ben Josephson after Canada lost the final to Mexico:
Although the pain of that lesson right now sucks, having that lesson at the outset of the season – that's the greatest gift we ever could get. Losing a match with the Maple Leaf on your shirt just feels different. I know we represented Canada well and I know we played hard and we played together, but anytime you lose when your national flag is on your shirt means a lot more.
We are Team Canada and we lost and that's a big deal and that's not lost on us as a team. We know the responsibility of defending the flag and playing well for Canada. We know that not winning that match means a lot to Canada and a lot to us and I think that's where the frustration and pain comes from.
I love this team and know how resilient they are and I can't wait to see what they become over the next seven months before our next major final.
This year's result at the tournament represents Canada's third silver medal, and first top-three finish since 2016. The TWU team's regular season begins November 5. Go here for the Spartan's report.
The women's volleyball team looks promising too:
Trinity Western's Avery Heppel (Langley, BC), Kaylee Plouffe (Sherwood Park, Alberta), Hilary Howe ('21, Calgary. Alberta) and Brie King ('19, Langley, BC) represented Canada at the Pan American Cup, finishing fourth in the tournament [September 19].
Heppell, King, and Howe played important roles throughout Canada's run in the tournament while Plouffe – a first-year eligible Spartan – featured in three of seven games as one of the youngest members of the team.
Brie King, who has featured for Canada on numerous occasions now, highlighted the Spartan representation at the Pan-American Cup by earning tournament's best setter award.
As well, incoming Spartan Maryn Boldon is playing for Team Canada at the U18 World Championships.
The Spartans are also off to a good start in soccer. The women's team moved up to the number two spot in the U SPORTS Top 10 this week and the men's team is currently undefeated at 1-0-3. Earlier this year Joel Waterman, a former TWU player, was named to Canada's national team.
The men's hockey team is up 2-0 in Captain's Cup play and will take on UBC this weekend.
In August The Province posted 'Seven B.C. Universities band together to sing praises of their athletes'.
B.C.'s seven universities in the Canada West conference are joining forces to advocate for their athletes.
The UBC Thunderbirds, UVic Vikes, Fraser Valley Cascades, UBC Okanagan Heat, UNBC Timberwolves, Thompson Rivers WolfPack and Trinity Western Spartans athletic programs have teamed up to form the B.C. Universities Sport Alliance (BCUSA).
Among their goals is to push for their athletes to be considered elite, high-performance competitors by the provincial government, including viaSport, the government's delivery agency for sport.
Preacher sentenced
Street preacher Dorre Love was charged with aggravated assault last October, following a confrontation in the West End during the summer.
Local resident Justin Morissette swore at Love and grabbed his microphone away from him. The following physical altercation resulted in Morissette suffering a badly broken leg.
Love received a conditional discharge when he appeared in Vancouver Provincial Court September 17.
CBC News posted a report:
Love has been ordered to refrain from posting or broadcasting anything on social media in relation to the August 22 incident.
He has also been told to stay away from certain areas of Vancouver's West End, including Beach Avenue, Denman Street, English Bay and Sunset Beach.
Love will also have to complete community service work by September 8, 2022, and he is not allowed to possess an electronic loudspeaker during his 12-month conditional discharge.
On Friday, a Vancouver Provincial Court judge said Morissette was hostile and had a part in initiating the physical altercation, after he pushed Love in the chest.
According to Morissette, the preacher and his ministry, Ministry of the Word, were spreading anti-gay hate speech. Morissette sued the city and police earlier this year for letting Love continue his behaviour.
However, the judge ruled on Friday that the video did not show any bias, prejudice or hateful comments toward any specific minority group.
Go here for the full report, which is fairly even-handed, unlike some on other media, which skipped the material I re-posted here.
Love acknowledged in court that he should have handled the situation differently. He now lives in Toronto, but was in Calgary baptizing people this week.
A conditional discharge is not a conviction, but it does involve a finding of guilt. It will appear on ones criminal record for three years, though the discharge may be revoked if one fails to meet the conditions laid out.
Ageing workshops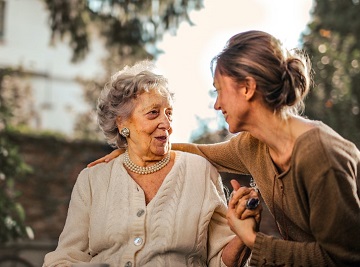 CHAT Canada is offering a series of 'Pathways to Meaningful Ageing' workshops, Wednesday mornings, September 29 to November 24.
Transitional director Mary Dickau said:
We are offering an eight-week Spiritual Care Series training course in partnership with Beulah Garden Homes and First Baptist Church.
This course will be available online across Canada and in person at Beulah Garden Homes.
This internationally acclaimed training course fits like a glove with CHAT's mission to offer resources, education and connection around the transitions of ageing that reveal the Good News! God is with us and for us 'even to our grey hairs'.
What does this mean when frailties are increasing, when disease encroaches, when loss and lack need to be faced? . . .
The Spiritual Care Series training course is internationally informed training for health professionals and volunteers alike. It is specifically designed to equip participants with the skills they need to offer thoughtful, relevant spiritual support to those involved in the ageing journey.
This course was created with the expert collaboration and participation of Professor John Swinton – a world-renowned expert in dementia and meaningful ageing, and the founder of the University of Aberdeen's Centre for Spirituality, Health and Disability in Scotland. Professor John Swinton is also a registered nurse for people with learning disabilities and is a registered mental health nurse.
Go here for her full comment.
Event dates:
Session 1: Understanding the ageing journey (Sept 29)
Session 2: Spirituality in ageing (Oct 6)
Session 3: Good communication (Oct 13)
Session 4: The power of story telling (Oct 27)
Session 5: Dementia (Nov 3)
Session 6: A new home and a new way of life (Nov 10)
Session 7: Grief and loss, death and dying (Nov 17)
Session 8: Roles, boundaries and self-care (Nov 24)
CHAT Canada "facilitates the ongoing conversation around healthy ageing – physically, socially, emotionally and spiritually. Check in regularly to find media, articles and contributions from the community of older adults about the experience of ageing."
Sep 2021
Art + Design Exhibition: Inhale * Exhale
– September 4, 2021 - October 10, 2021 at All Day
Digging Holes in November: An Exhibit by Julia Soderholm
– September 8, 2021 - October 23, 2021 at All Day
Vancouver School of Theology Virtual Open House
– September 23, 2021 at 10:30 am - 5:00 pm
For the Love of Creation: September Climate Justice Webinar
– September 23, 2021 at 4:00 pm - 5:00 pm
John Thatamanil: Desiring Truth: The Fate of Knowing in a Post-Truth Era
– September 23, 2021 at 5:00 pm - 6:00 pm
No church. No witnesses. What's next?
– September 23, 2021 at 5:00 pm - 6:00 pm
Art + Design Exhibition: Inhale * Exhale: Artist Talk / Opening Reception
– September 23, 2021 at 6:15 pm - 8:30 pm
The Heavens Declare the Glory of God
– September 24, 2021 at 6:30 am - 8:00 am
Canadian L'Abri Lecture Series: Jordash Kiffiak – Jesus's Views on Same-Sex Sexuality
– September 24, 2021 at 7:00 pm - 9:00 pm
Walk the Wall (International China Concern)
– September 25, 2021 at All Day
Going Beyond Simulcast: Priscilla Shirer
– September 25, 2021 at 9:00 am - 4:00 pm
Change, Loss and Growth: Staying Connected to God in Difficult Times, with Mark Anderson
– September 25, 2021 at 9:30 am - 12:30 pm
Artisan Market
– September 25, 2021 at 10:00 am - 3:00 pm
Tom McLeish: The Poetry and Music of Science
– September 29, 2021 at 12:00 pm - 1:00 pm
Faith & Truth and Reconciliation
– September 29, 2021 at 7:00 pm - 8:00 pm
Learning Event: September 30 National Day for Truth and Reconciliation
– September 30, 2021 at 12:00 pm - 1:00 pm
Film: We Were Children
– September 30, 2021 at 2:00 pm - 4:00 pm
Oct 2021
After Kamloops, the Flood
– October 1, 2021 at 7:00 pm - 8:30 pm
Canadian L'Abri Lecture Series: Jez Carr – Floodwaters and the Biblical Journey from Anxiety to Peace
– October 1, 2021 at 7:00 pm - 9:00 pm
Wakey, Wakey
– October 1, 2021 - October 23, 2021 at 8:00 pm - 10:00 pm
Ride for Refuge: Kinbrace, Journey Home, VUM, Youth Unlimited, PWRDF
– October 2, 2021 at All Day
Whose Land? Whose Promise? Palestine, Justice and the Bible
– October 2, 2021 at 9:00 am - 10:30 am
Harvest Celebration + A Rocha Canada 20th Anniversary
– October 2, 2021 at 1:00 pm - 4:00 pm
The Prayer Walk: Celebration Event
– October 2, 2021 at 7:00 pm - 8:30 pm
Life Chain Vancouver
– October 3, 2021 at 2:00 pm - 3:00 pm
Unheard Voices: Discussing Canada's National Daycare System
– October 5, 2021 at 10:30 am - 12:00 pm
Faith Deconstruction: Faith Today webinar with Peter Schuurman
– October 5, 2021 at 4:00 pm - 5:00 pm
Experience Regent Online
– October 5, 2021 at 5:00 pm - 6:30 pm
reKindle Presents: Post-Pandemic Canada: Church, Mission and Culture
– October 7, 2021 at 11:00 am - 2:00 pm
Fundraising 101, by Union Gospel Mission
– October 7, 2021 at 2:30 pm - 4:00 pm
Dustin Benac: Collaborative Partnership as a Way of Life
– October 7, 2021 at 5:00 pm - 6:00 pm
Cancelled: Lighthouse Harbour Ministries 40th Anniversary Dinner
– October 7, 2021 at 6:00 pm - 8:00 pm
Canadian L'Abri Lecture Series: Brett Cane – God's Journey with Us Through Grief
– October 8, 2021 at 7:00 pm - 9:00 pm
Dawn Pemberton
– October 8, 2021 at 8:00 pm - 10:00 pm
Global Day of Prayer for Church Planting
– October 9, 2021 at All Day
Worship Leaders Hub
– October 9, 2021 at 10:00 am - 12:00 pm
GAIN's Water for Life Fall Initiatives (two events)
– October 13, 2021 - October 14, 2021 at 4:30 pm - 5:30 pm
Bringing God into Everyday Conversation
– October 14, 2021 at 5:00 pm - 6:00 pm
Conversations With . . . Allen Chang and Beyond the Sunday Experience
– October 14, 2021 at 7:00 pm - 9:00 pm
Even If: ARPA Youth Conference 2021
– October 15, 2021 - October 16, 2021 at 4:00 pm - 3:00 pm
Together in Mission: Remembering the Poor
– October 16, 2021 at 8:30 am - 2:15 pm
Westside Anglicans Neighbourhood Ministry: Training Conference
– October 16, 2021 at 8:30 am - 4:30 pm
A Sorrow Shared: The Spiritual Teachings of Henri Nouwen on Moving from Loss to Hope
– October 16, 2021 at 7:00 pm - 8:30 pm
Faiths 4 Climate Justice
– October 17, 2021 at 2:00 pm - 4:00 pm
Ageing In Canada: A Conversation with Three Christian Leaders
– October 20, 2021 at 8:30 am - 12:00 pm
Book Launch! Becoming Neighbours: Five Values for a World of Welcome
– October 20, 2021 at 5:30 pm - 6:30 pm
The Global Leadership Summit 2021
– October 21, 2021 - October 22, 2021 at 7:30 am - 2:30 pm
Recovering Hope in Worship: A Conversation with Jonathan Wilson
– October 21, 2021 at 10:00 am - 11:00 am
A Neighbour's Helping Hand: A Discussion on the Ethics, Motivations and Obstacles of Being a Good Samaritan
– October 21, 2021 at 12:00 pm - 1:15 pm
Blackness, Mental Health and Faith: A Conversation Across the Waters
– October 21, 2021 at 12:00 pm - 1:00 pm
Missions Conference 2021: The Church in the Iron Furnace
– October 22, 2021 - October 24, 2021 at 7:00 pm - 12:00 pm
No Greater Love: Heart for Asia Youth Celebration
– October 22, 2021 at 7:00 pm - 9:00 pm
No Greater Love: Heart for Asia Conference
– October 23, 2021 at 9:00 am - 12:00 pm
Graham Ord Blues Band
– October 23, 2021 at 8:00 pm - 10:00 pm
KAIROS Gathering: 20 years of spirited action for justice
– October 26, 2021 - October 28, 2021 at All Day
Meeting by Light: An Exhibit by Jocelyn Worster
– October 27, 2021 - November 17, 2021 at All Day
Communities of Care Training
– October 27, 2021 at 2:30 pm - 4:00 pm
Meeting by Light: An Exhibit by Jocelyn Worster – Artist Talk / Opening Reception
– October 27, 2021 at 3:00 pm - 7:00 pm
24-7 Prayer Canada's Pre-Gathering
– October 27, 2021 at 4:00 pm - 5:00 pm
Matt Lynch on Wrestling with Old Testament Violence
– October 27, 2021 at 7:00 pm - 8:30 pm
'Honouring the Declaration' Book Launch
– October 28, 2021 at 3:30 pm - 4:30 pm
Illuminating Mental Health During a Season of Darkness: A Fireside Chat for Pastors with Dr. John Swinton
– October 28, 2021 at 6:00 pm - 7:30 pm
24/7 Prayer International Gathering 2021
– October 29, 2021 - October 31, 2021 at All Day
ARC Canada Road Trip
– October 29, 2021 at 9:00 am - 3:00 pm
For the Love of Creation: Fall Symposium
– October 30, 2021 at 8:00 am - 2:00 pm
Apologetics Canada Launch 2021
– October 30, 2021 at 4:00 pm - 6:00 pm
Songstage
– October 30, 2021 at 7:30 pm - 9:30 pm