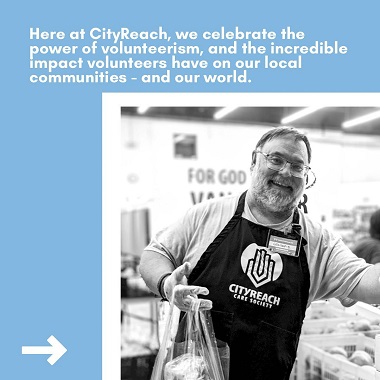 Churches working with their communities. It has always been a thing – think hospitals, schools, Salvation Army, World Vision, gospel missions, the Halo Effect . . .
But even so, there does seem to be a trend for local churches to work more directly with local governments and other groups for the good of the broader community.
One initiative that caught my eye this week was CityReach Care Society. From their Facebook page, April 18:
It's National Volunteer Week! Here at CityReach, we run on the generosity of others. And volunteers are some of the most generous people out there! Their investment of time and dedication of heart is immeasurable.
Go here to learn more about their impressive range of programs (Food for Families, Adopt a School and more), and how to join them as a volunteer.
Another example is Tenth Church's evening service, which is holding a Neighbourhood Clean-up this Saturday (April 22):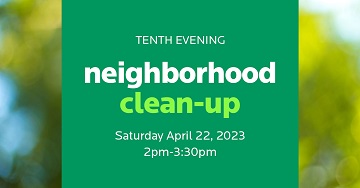 In recognition of Earth Day and Good Seed Sunday, the Tenth Evening site will host a neighbourhood clean-up. Join us as we care for creation by collecting garbage around Tenth's Mt. Pleasant neighbourhood.
Refreshments will be served. Please bring your own gloves. See you there!
Another recent example, on the North Shore:
Join the North Shore Creation Care group, members of North Shore Alliance Church and other North Shore residents for another Community Cleanup!
Meet us at the parking lot of Heywood Park (1621 Hamilton Ave) in North Vancouver at 2 pm on Saturday, March 18th! Feel free to bring your own gloves and comfortable footwear, and dress for the weather. Free sustainable food and refreshments will follow! ALL are welcome
We are grateful to meet on the unceded, ancestral and traditional territories of the Sḵwx̱wú7mesh (Squamish), and səlilwətaɬ (Tsleil-Waututh) Nations.
Many Metro Vancouver cities seems ready to help out. For example, the City of Vancouver facilitates Neighbourhood Cleanup Parties:
When you host or join a cleanup, we provide you with the tools you need to get the party started, including: garbage bags, gloves and other cleanup tools, and free pickup of litter collected.
Cuckoos in Our Nest
Iain Provan retired from Regent College late last year, but thankfully he is still active in the community (and well beyond). He draws on a wealth of academic experience; before his 25 years at Regent, he taught at the Universities of London, Wales and Edinburgh.
He has written several critically acclaimed books, including Seriously Dangerous Religion: What the Old Testament Really Says and Why it Matters and The Reformation and the Right Reading of Scripture.
Currently, though, it seems that 'cuckoos' loom large in Provan's thinking. A lecture this weekend, an upcoming book and his new consultancy all feature the term.
Provan will be lead a seminar on the topic 'Cuckoos in Our Nest: Truth and Lies About Being Human,' this Saturday (April 22) at New Life Community Church in Burnaby:
In many communities that claim the name 'Christian,' even among people who would be able to provide the right answers to the "Who is Jesus?" and "How can we be saved?" questions, we find no clarity when it comes to the question of humanness.
In fact, it seems that many church members are currently deeply compromised in their understanding of what a properly Christian view of the human person is, and what this means. Their views on 'anthropology' – which is the technical term for this area of theology – derive (in part or even substantially), not from Christian Scripture, but from other sources.
And these ideas represent dangerous 'cuckoos' in our Christian nest.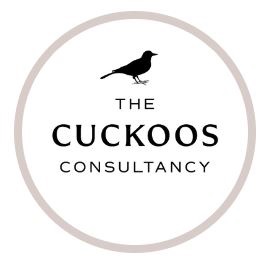 (He is also in the midst of a four-part course – What is a Human?, April 18 – May 9 – with Christ City Church. He says, "I am happy to receive invitations to consult with churches and other organizations, and to speak in churches, at conferences, and in other venues, as well as to do radio interviews and podcasts.")
Provan's next book, due out this fall, provided the name to the New Life seminar. For an advance look at the Table of Contents and the Introduction, go here.
On his website, Provan states, "In my retirement I intend to continue to serve the Church worldwide, including our alumni, by way of education in Bible and in critical thinking about contemporary culture. You can read more about all this on this website."
The name of his new consultancy – The Cuckoos Consultancy – also comes from his upcoming book. Go here for more detail about what it will focus on.
BC before Canada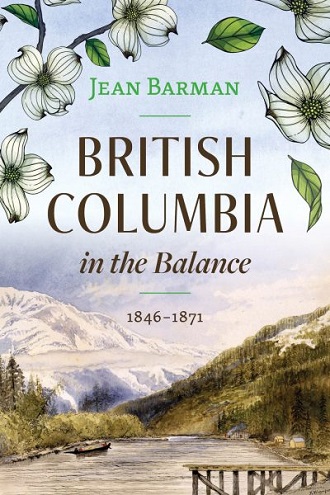 Retired UBC professor Jean Barman has written a new book, British Columbia in the Balance, 1846 – 1871 (Harbour Publishing, 2022) which focuses "on the seemingly disparate events that converged to lay the foundation of the present-day province."
Michael Ledger-Lomas reviewed the book in the April issue of the Literary Review of Canada.
He is described as a "historian of religion in the nineteenth and twentieth centuries and a visiting fellow at King's College, London' – and he is also currently teaching history at St. Mark's College on the UBC campus.
He wrote, in part:
Barman refreshes her familiar subject with a close reading of newly digitized correspondence between its governors and the Colonial Office in London. While avoiding grand claims, her granular narrative nonetheless unsettles some fashionable assumptions about pre-Confederation Canada.
The current drive to decolonize society and public policy in this country often understands "colonialism" as an all-shaping, irresistible force. But no such monolith created British Columbia, which was actually the happenstance, fragile result of imperial bureaucrats responding to distant threats, sometimes with but often against the advice of the men on the ground.
Ledger-Lomas took note of religious themes – not surprisingly, for the author of Queen Victoria: This Thorny Crown ("This biography evokes the pervasive importance of religion to Queen Victoria's life but also that life's centrality to the religion of Victorians around the globe."), whose current projects include "a new book project on encounters between religions and the British Empire in the reign of Edward VII."
Writing of the interaction between the Colonial Office's Sir Edward Bulwer Lytton, "the politician who brought the Crown colony of British Columbia into existence," and James Douglas, "the Hudson's Bay Company's chief factor at Fort Victoria," he said:
Lytton shared Douglas's dread of a "motley inundation of immigrant diggers," but he hoped to counterbalance it by flooding British Columbia with sturdy Englishmen, who would cultivate its soil rather than ransack its creeks.
No less important than agriculture were law and religion. Lytton sent Douglas a hard-riding chief justice, Matthew Begbie. He also helped facilitate a "munificent endowment" offered by the philanthropist Angela Burdett-Coutts, "for the foundation of a See in British Columbia." With money in hand, the Archbishop of Canterbury dispatched a bishop, George Hills, complete with a prefabricated iron church.
Hills preached an energetic Christian imperialism, which was ostentatious in its respect for people of all creeds and colours; he notably scolded Americans for the "caste prejudice" that had kept them from worshipping with their Black compatriots in Victoria.
As soon as British Columbia was blessed with a religious and law-abiding population, Lytton was sure, it could exploit its "immense resources," including "fertile lands, fine Timber, adjacent Harbors, rivers, together with rich mineral products."
Go here for the full comment.
Ledger-Lomas also wrote in the March 2023 issue of the Literary Review of Canada about Religion at the Edge: Nature, Spirituality and Secularity in the Pacific Northwest (UBC Press, 2022)
Jobs & Events
Go here for more than 200 job listings in the Metro Vancouver / Fraser Valley area and here to find several pages of local events.
Apr 2023
Discipleship in Our Complex Age: A Digital Gathering with Mark Sayers – April 20, 2023 at 3:00 pm - 5:00 pm
Innovating Failure: Ethical Issues on the Path to Health Care Advancement – April 21, 2023 at 8:00 am - 4:00 pm
The Boy Who Preferred to be Angry – April 22, 2023 - April 23, 2023 at All Day
Cuckoos in Our Nest: Truth & Lies About Being Human – Seminar with Iain Provan – April 22, 2023 at 9:30 am - 1:00 pm
Eternity Club presents Jesus Revival & Healing Ministry – April 22, 2023 at 1:00 pm - 3:00 pm
Catholic Social Teaching & Development and Peace – April 22, 2023 at 1:30 pm - 3:00 pm
Community Coffee House – April 22, 2023 at 7:30 pm - 9:00 pm
Good Seed Sunday – April 23, 2023 at All Day
Marcus Mosely: Safe in the Everlasting Arms – April 23, 2023 at 2:30 pm - 4:30 pm
Metro Vancouver Alliance: Solidarity Action Assembly – April 23, 2023 at 3:00 pm - 5:00 pm
[ACLE] Cleaning Up the Mess of the Sexual Revolution – April 23, 2023 at 4:00 pm - 6:00 pm
Canadian Association for Spiritual Care: Reconnect, Renew, Recreate – April 23, 2023 - April 25, 2023 at 6:00 pm - 10:30 pm
Raising Kids in a Hyper-Sexualized Culture – April 23, 2023 at 6:00 pm - 8:30 pm
Conversations on Hopeful Citizenship in a Divided World – April 23, 2023 at 6:30 pm - 8:30 pm
Jazz Evensong @ Brentwood: The Brentwood Katz – April 26, 2023 at 8:00 pm - 9:00 pm
Kinbrace Educational Award – April 27, 2023 - April 30, 2023 at All Day
The 51st Greater Vancouver Bible Study and Recreation Conference – April 27, 2023 - April 30, 2023 at All Day
Jesus Collective Regional Gathering – April 27, 2023 - April 28, 2023 at 6:00 pm - 4:00 pm
Better Workplace: Corporate Chaplains Canada – April 27, 2023 at 7:00 pm - 8:30 pm
Gardens of Gethsemani Open House – April 28, 2023 - April 29, 2023 at 12:00 pm - 4:00 pm
Income Tax Service – April 29, 2023 at 9:30 am - 2:00 pm
Spring Fair – April 29, 2023 at 10:30 am - 4:00 pm
Young Families Spring Gala 2023 – April 29, 2023 at 7:00 pm - 11:00 pm
Evening Peace: a spring concert with the Amabilis Singers – April 29, 2023 at 7:30 pm - 9:00 pm
Jazz Vespers in the Valley with Diane Lines and friends – April 30, 2023 at 3:30 pm - 4:30 pm
Jazz Vespers with Tom Arntzen – April 30, 2023 at 4:00 pm - 5:00 pm

May 2023
Euthanasia in Canada: Progress or Runaway Train?: A Public Q & A Session – May 1, 2023 at 5:30 pm - 7:00 pm
Redeeming Money – May 2, 2023 at 9:00 am - 4:30 pm
2023 Canadian Sexual Exploitation Summit – May 3, 2023 - May 5, 2023 at 12:00 am
Jazz Evensong @ Brentwood: Sharon Minemoto & Friends – May 3, 2023 at 8:00 pm - 9:00 pm
Daniel Du: A Beauty Eclipsed – May 4, 2023 - May 10, 2023 at All Day
Law, Land, Religion and Reconciliation: A Colloquium – May 4, 2023 - May 6, 2023 at 12:00 am
Pope Francis and the Future of the Church: Prospects and Challenges for Renewal – May 4, 2023 - May 6, 2023 at 12:00 pm - 3:00 pm
Surrey Writers Conference: Faith Igniting Creativity – May 5, 2023 at 1:00 pm - 9:00 pm
Gungor – May 5, 2023 at 8:00 pm - 10:00 pm
Impact Conference 2023 – May 6, 2023 at 9:00 am - 4:00 pm
Spring Sale – May 6, 2023 at 10:00 am - 12:00 pm
literASIAN Festival: 'Now Tell Me': On the Crafting of Words and Narratives – May 6, 2023 at 1:00 pm - 2:30 pm
Vancouver Orpheus Male Choir Concert – May 6, 2023 at 7:30 pm - 9:00 pm
Shari Ulrich Trio – May 6, 2023 at 8:00 pm - 10:00 pm
Week of Prayer for Africa – May 7, 2023 - May 14, 2023 at All Day
Flourishing Congregations Institute: The Stories We Tell – May 9, 2023 at 7:00 pm - 9:00 pm
Flourishing: Global Foods & Flavours – May 10, 2023 at 6:00 pm - 9:00 pm
Live Virtual Trip to the Philippines – May 10, 2023 at 6:00 pm - 7:00 pm
Jazz Evensong @ Brentwood: Bryn Kinders & Footnotes – May 10, 2023 at 8:00 pm - 9:00 pm
March for Life Victoria – May 11, 2023 at 9:15 am - 3:15 pm
SIMinar: Faith in Action: Dorcas Widows – May 11, 2023 at 5:00 pm - 6:00 pm
The Welcome Table: Annual Spring Gala – a Fundraiser for Journey Home Community – May 11, 2023 at 6:30 pm - 9:00 pm
Icons Workshop: Praying with Our Eyes (Thursday evenings) – May 11, 2023 at 7:00 pm - 8:30 pm
West Coast Renew & Flourish Women's Conference – May 12, 2023 - May 13, 2023 at 6:45 pm - 5:00 pm
Will There Be Faith? Following Christ in a Secular Age – May 12, 2023 - May 14, 2023 at 7:00 pm - 12:00 pm
A Rocha Volunteer Day – May 13, 2023 at 9:30 am - 2:00 pm
Jazz Vespers in the Valley with Shruti Ramani and friends – May 14, 2023 at 3:30 pm - 4:30 pm
Kentro Forum 2023: Connect – May 15, 2023 - May 17, 2023 at 7:30 pm - 4:00 pm
Marion Taylor: Did Paul Really Intend to Silence Women Everywhere & Always?: Five 16th Century Women Said "No" – May 15, 2023 at 7:30 pm - 9:00 pm
Faith in the new Plastics Treaty? A WEA Sustainability Center Webinar – May 16, 2023 at 9:00 am - 10:30 am
Creative Responses to Conflict – May 16, 2023 at 5:00 pm - 6:30 pm
Cindy Aalders: "Heavenly Pity Sees My Tears": Weeping in Anne Steele's Hymns – May 17, 2023 at 12:00 am
Marion Taylor: Women Interpreters of the Bible – May 17, 2023 at 12:00 pm - 12:45 pm
Jazz Evensong @ Brentwood: The Meridian Jazz Orchestra – May 17, 2023 at 8:00 pm - 9:00 pm
Life-Light by Thomas Brasch: Reception – May 18, 2023 at 4:00 pm - 7:00 pm
The Matinee – May 19, 2023 at 8:00 pm - 9:00 pm
Worship & Prayer @ Devonian Harbour Park – May 20, 2023 at 2:00 pm - 4:00 pm
Katharine Hayhoe: Empowering Climate Action Conversations – from Anxiety & Misinformation to Inspired Action – May 20, 2023 at 7:30 pm - 9:00 pm
Art Sale: Indigenous Relations Fundraiser MCBC – May 21, 2023 at 1:00 pm - 5:00 pm
Ed Ng: The Cultured Self: A Conditioned Approach to Mental Health – May 22, 2023 at 7:30 pm - 9:00 pm
Jazz Evensong @ Brentwood: The Sister Jazz Quintet – May 24, 2023 at 12:00 am
Cindy Aalders & David Robinson: Spiritual Friendship Today – May 24, 2023 at 12:00 pm - 12:45 pm
Faith, Mental Health & The Church – May 25, 2023 at 7:00 pm - 8:30 pm
Walk in the Spirit of Reconciliation – May 26, 2023 - May 28, 2023 at All Day
A public talk and one-day retreat with Thomas Merton scholar Douglas Christie – May 26, 2023 - May 27, 2023 at 7:00 pm - 3:00 pm
Hugh Ross: Science & the Bible – May 26, 2023 - May 27, 2023 at 7:00 pm - 3:00 pm
Times of Refreshing Conference with Bob Ekblad – May 26, 2023 - May 27, 2023 at 7:00 pm - 10:00 pm
A Taste of the Heart – May 27, 2023 at 8:30 am - 12:00 pm
Bible Saturday: Darrell Johnson – Jesus and the Spirit: John 14 - 16 – May 27, 2023 at 9:30 am - 11:45 am
The Return of Soul Gospel – May 27, 2023 at 3:00 pm - 5:00 pm
The Return of Soul Gospel – May 27, 2023 at 8:00 pm - 10:00 pm
Jazz Vespers in the Valley with Sharon Minemoto – May 28, 2023 at 3:30 pm - 4:30 pm
Jazz Vespers with Nancy Newman Quartet – May 28, 2023 at 4:00 pm - 5:00 pm
16th Annual First United Golf Tournament – May 29, 2023 at 12:00 pm - 9:00 pm
Adrea Johnson: Sanctified Affliction – the Encouragement of Puritan Devotional Literature – May 29, 2023 at 7:30 pm - 9:00 pm
Webinar: A Taste of Alpha – May 30, 2023 at 9:00 am - 10:00 am
33rd Annual Youth Unlimited Gold Tournament – May 30, 2023 at 10:00 am - 7:00 pm
Making Meaning in a Time of Media Polarization – May 30, 2023 - May 31, 2023 at 5:00 pm - 5:30 pm
Petro Kovaliv: The War in Ukraine – May 31, 2023 at 12:00 pm - 12:45 pm
Is Intelligence Enough? Exploring Human and Artificial Intelligence – May 31, 2023 at 1:00 pm - 2:30 pm
For King & Country – May 31, 2023 at 7:00 pm - 10:00 pm
Jazz Evensong @ Brentwood: Sophia Avelino & Friends – May 31, 2023 at 8:00 pm - 9:00 pm