Rev. Vivian Lam and many of her parishioners from St. Matthias and St. Luke Anglican Church in Oakridge attended the Vancouver Whitecaps Faith and Family Night at BC Place July 9. According to a report on the Diocese of New Westminster website, "a number of folks from the diocese" attended the game.
After the Whitecaps played to a 2-2 draw with the Colorado Rapids before a sold-out crowd, defender
Kendall Waston
"presented a talk about his faith and how it connects to his career as a professional athlete and also to the other components of his life."
Waston scored the first goal for Vancouver and was named Budweiser Man of the Match.
New Jubilee House open
Mayor Gregor Robertson and Sam Sullivan, MLA for Vancouver-False Creek, together celebrated the opening of New Jubilee House at 1099 Richards Street (at Helmcken) in downtown Vancouver July 6.
Providing 162 new homes for at-risk seniors and low income residents, it replaces the original Jubilee House (across the street), which opened in 1986 and is suffering from structural problems.
A July 6
CBC News
story
by Stefan Labbé pointed out:
A controversial land swap deal between the City of Vancouver and a developer has turned into 162 affordable homes at the new Jubilee House . . .
"We've had to make innovative moves to make affordable housing available," said Mayor Gregor Robertson. 
"We've now replaced most SRO housing in the area."
As part of the deal, residents of the original Jubilee House will move into 87 of the units at the new building, while a new residential tower will go up at the edge of Emery Barnes Park. 
Another 75 units at the New Jubilee House will be offered at the "low end of market rates," from $375 a month for those on welfare to about $1,500 for the one-bedroom units.
"That's below the market average in this neighbourhood of $1,700 to $1,900 a month," said Joanne Graham, executive director of 127 Society for Housing, the not-­for-­profit that runs the building.
The 127 Society for Housing – which takes its name from Psalm 127 – was founded in 1981 by a group of Anglicans, most of them from Christ Church Cathedral. Today the society houses people in three apartment buildings: Brookland Court (Helmcken at Seymour), The Wellspring (Nelson at Homer) and New Jubilee House.
Perspectives at Willingdon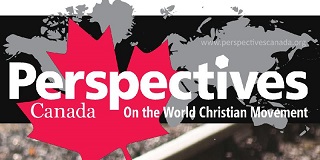 Next week is the ideal opportunity to learn everything you ever wanted to know about world missions. Willingdon Church in Burnaby will be hosting
Perspectives on the World Christian Movement
, July 22 – 29 (except Sunday), 8:30 am – 4:30 pm.
Organizers ask:
Want to learn more about global mission? Why do Christians engage in mission? What has global mission looked like for the past 2000 years? What are some important strategies in global mission? What might be God's call on your life as it relates to global mission? These are the kinds of questions that are asked and answered in this course.
I took the course years ago; it both broadened and deepened my understanding of mission. The teachers come with a range of experiences and the wide assortment of reading materials will open your eyes. I believe this week will result in new and serious commitment to mission.
Jul 2016
[R]Evolutionary Theology Conference: Re-Imagining God and the World
– July 14, 2016 - July 17, 2016 at All Day
Jeff Greenman: Screening of 'Between a Shoe and the Roof'
– July 14, 2016 at 6:30 pm - 8:30 pm
BC Christian Ashram Retreat
– July 15, 2016 - July 17, 2016 at All Day
Harrison Gospel Chapel Art Exhibit
– July 15, 2016 - July 17, 2016 at All Day
Athletes in Action: Surrey Volleyball Camp
– July 15, 2016 - July 19, 2016 at 9:15 am - 3:00 pm
An Evening with Lucy Shaw
– July 15, 2016 at 7:00 pm - 9:30 pm
A Rocha: Restoration Saturday
– July 16, 2016 at 9:00 am - 12:30 pm
Bibles on the Beach
– July 16, 2016 at 7:00 pm - 9:00 pm
Athletes in Action Hockey Camp
– July 17, 2016 - July 22, 2016 at All Day
Total Athlete Training: 2016 High Performance Camp, Week 1
– July 18, 2016 - July 22, 2016 at All Day
Richmond Baptist Church Soccer Camp
– July 18, 2016 - July 22, 2016 at 9:00 am - 3:00 pm
Athletes in Action: Langley Volleyball Camp
– July 18, 2016 - July 22, 2016 at 9:15 am - 3:00 pm
Mark Buchanan: Every Tribe & Tongue & Nation - the Church & Canada's First Nations
– July 18, 2016 at 7:30 pm - 9:00 pm
90 Years & Counting: A Birthday Celebration for Dr. J.I. Packer
– July 19, 2016 at 3:00 pm - 4:30 pm
Regen: Landry McAllister / CRCF Band
– July 20, 2016 at 7:00 pm - 9:00 pm
Dr. John Walton: Origins Today - Genesis 1 Through Ancient Eyes
– July 20, 2016 at 7:30 pm - 9:30 pm
Hans Boersma: Reading Up or Reading Down? – Hospitable Readings in the Early Church
– July 20, 2016 at 7:30 pm - 9:00 pm
Perspectives on the World Christian Movement
– July 22, 2016 at 8:30 am - 4:30 pm
Worship and Prayer Night, with Andy Park
– July 22, 2016 at 7:00 pm - 8:30 pm
Serguei Popov: World Renowned Violinist in Concert
– July 23, 2016 at 2:30 pm - 5:00 pm
Bibles on the Beach
– July 23, 2016 at 7:30 pm - 9:30 pm
On Earth as it is in Heaven
– July 24, 2016 at 2:30 pm - 4:00 pm
Engaging Our Muslim Neighbours
– July 24, 2016 at 7:00 pm - 9:00 pm
Total Athlete Training: 2016 High Performance Camp, Week 2
– July 25, 2016 at All Day
Peace Portal Alliance Church Soccer Camp
– July 25, 2016 at 9:00 am - 3:00 pm
Everett Hamner: The Soul, the Cell and Fiction Since the Human Genome Project
– July 25, 2016 at 7:30 pm - 9:00 pm
Regen: Barrie Thiessen / City Life Church Band
– July 27, 2016 at 7:00 pm - 9:00 pm
Tremper Longman: Silent Suffering: Encouragement in the Midst of Pain of Life, from Job, Psalms and Lamentations
– July 27, 2016 at 7:30 pm - 9:00 pm
My (Re)conciliation
– July 28, 2016 - August 1, 2016 at All Day
The Colour Collective: The View from Here
– July 28, 2016 at All Day
Jubilation
– July 28, 2016 - July 30, 2016 at 7:30 pm - 9:30 pm
Surrey Night Market: Sunday Worship / Open Church Service
– July 31, 2016 - August 14, 2016 at 5:00 pm - 6:00 pm
Aug 2016
Vancouver Bach Festival
– August 2, 2016 - August 12, 2016 at All Day
Incarnation Tour Concert (Dave Siverns)
– August 2, 2016 at 7:00 pm - 9:00 pm
Business By the Book: Sam Chung
– August 3, 2016 at 12:00 pm - 1:00 pm
Regen: James Fam / Regen Band
– August 3, 2016 at 7:00 pm - 9:00 pm
Summer Community Day
– August 6, 2016 at 12:00 pm - 5:00 pm
The Coco Mamas: 17th Annual Burnaby Blues & Roots Festival
– August 6, 2016 at 1:00 pm - 10:00 pm
PRAISE Fest 2016
– August 7, 2016 at All Day
Regen: Simon Gau / Broadway Church Band
– August 10, 2016 at 7:00 pm - 9:00 pm
The Global Leadership Summit
– August 11, 2016 - August 12, 2016 at All Day
Roberts Liardon
– August 11, 2016 - August 12, 2016 at 7:00 pm - 9:00 pm
Marc Dupont: Revival Meetings
– August 12, 2016 - August 14, 2016 at 7:00 pm - 9:00 pm
Roberts Liardon
– August 13, 2016 at 12:00 pm - 2:30 pm
OM Vancouver Challenge
– August 14, 2016 - August 21, 2016 at All Day
Regen: Josh Loeve / Centre Church Band
– August 17, 2016 at 7:00 pm - 9:00 pm
Mozart's Die Zauberflote (The Magic Flute)
– August 19, 2016 - August 20, 2016 at 7:30 pm - 9:30 pm
Mozart's Die Zauberflote (The Magic Flute)
– August 21, 2016 at 2:30 pm - 4:30 pm
City-wide Prayer
– August 21, 2016 at 5:00 pm - 7:00 pm
Bethel Music Breakouts / Worship Night
– August 22, 2016 at 12:00 am
Catherine M. Kelly: Come Away and Rest Awhile - A Retreat on Sabbath-Keeping
– August 22, 2016 - August 23, 2016 at All Day
Fusion Ignite
– August 22, 2016 - August 25, 2016 at All Day
OM Surrey Challenge
– August 22, 2016 - August 29, 2016 at All Day
Bethel Music Worship Night
– August 22, 2016 at 7:00 pm - 9:30 pm
Regen: Chris Karuhije / Regen Band
– August 24, 2016 at 7:00 pm - 9:00 pm
Exodus Concert
– August 27, 2016 at 6:30 pm - 9:30 pm
Summer Choir Concert featuring music by Bach and Purcell
– August 27, 2016 at 7:00 pm - 9:00 pm