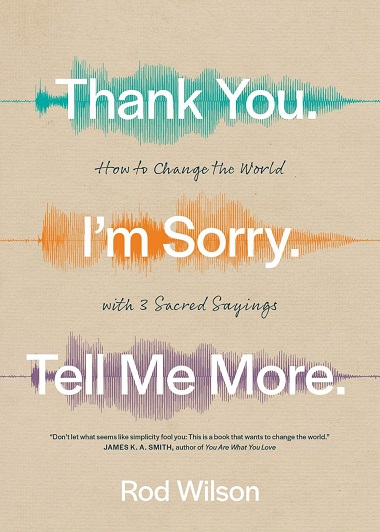 This is the fourth in a series about local books published last year, with a handful from very late 2020 and one from this month. 
(Write-ups are from Amazon or the publisher.)
• Rod Wilson: Thank You. I'm Sorry. Tell Me More.: How to Change the World with 3 Sacred Sayings (NavPress, Jan 2022)
We all believe that saying, "Thank you," "I'm sorry" and "Tell me more" will help us become better people, friends, partners, employees, neighbours and global citizens.
And yet, having been brought up on rugged individualism, we often slip into self-centredness and a corresponding sense of entitlement. We have lost the ability to speak with gentleness toward one another. We have replaced kind words that connect us to one another with ones that divide, isolate and hurt. Everywhere we turn there is deep conflict.
In this simple yet profound book, clinical psychologist Rod Wilson introduces us to the sacredness of these familiar but forgotten sayings. What impact do these sayings have on our relationships?
When we say, "Thank you," we acknowledge the way others impact us.
When we say, "I'm sorry," we acknowledge the way we impact others.
When we say, "Tell me more," we acknowledge the way we impact each other.
Rod Wilson has worked as a psychologist, served as a pastor in three churches and held multiple roles in education, including as President of Regent College from 2000 – 2015. He works with Lumara Grief and Bereavement Care Society, A Rocha, the Society of Christian Schools in BC, and In Trust Center for Theological Schools, and maintains an international teaching and mentoring ministry. He has written several books.
March 7 note: Regent College has posted a recording of their February 15 interview / book launch.
• David C. Bentall: Dear Younger Me: Wisdom for Family Enterprise Successors (Castle Quay Books, Nov 2020)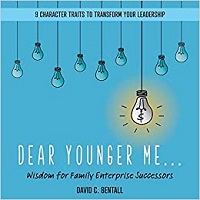 Most business leaders eventually discover that their education, leadership skills and years of hard work do little to prepare them for leading through the realities of a family business and the critical challenges encountered, that if not harnessed, can tear a family business apart.
After a great amount of study and reflection, David Bentall came to see that he was ill equipped to be a part of the solution for his own family business because he lacked many of the qualities needed if he was going to make a positive contribution, so he set out to identify the changes he needed.
In Dear Younger Me David explores the nine most important character traits that he wished he had been wise enough to develop when he was a young executive. These traits present practical guidance and advice for cultivating emotional intelligence and personal character, and transforming leadership through humility, curiosity, listening, empathy, forgiveness, gratitude, critical thinking, patience and contentment.
Founder of Next Step Advisors David Bentall is a graduate of the UBC's Faculty of Commerce and Harvard's Business School. An experienced executive coach and exceptional speaker, he is also a gifted moderator and trained facilitator. Go here for a related YouTube video.
• Mary Jane Joe: Xwist Memin Kin: I Want to Go Home: Memories of Kamloops Residential School and Joeyaska Ranch (Tellwell Talent)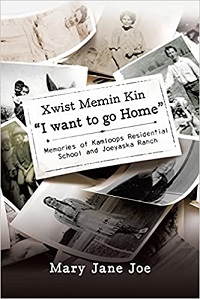 Personal memories of people, routines, rules and education at an Indian residential school are outlined. It is a very different picture when compared with home life and family visits.
The Government of Canada intended to separate children from parents, traditions, language and spiritual beliefs, but these were the very things that saved and nurtured Nk'xetko, Mary Jane Joe.
"By describing my 12 years of suffering at the school, year by year and grade by grade I realized that the strengths that held me together and gave me the courage to survive and finish school were the teachings of my parents and grandmother. I never said thank you to them. They have passed away but their love and resilience live on. This book is a belated kwuks chemxw, thank you my dear family."
Born Nk'xetko at the Joeyaska Ranch near Merritt, Mary Jane Joe witnessed firsthand what it meant to be status Indian. Parents and siblings were sent to Indian residential schools and subjected to harsh rules of assimilation. . . .The tide of self-hatred began to diminish in studying scriptures found in the Bible, giving her the courage to complete two university degrees by age 47 and teach for 18 years in post-secondary colleges and institutions. Mary Jane and her husband Wayne led a Service of Remembrance on YouTube for Redemption Church in Vancouver last summer.
• George Egerton, Kyle MacKenney, David Short & Trevor Walters, editors: The Anglican Network in Canada: Protest, Providence and Promise in Global Anglican Realignment (Anglican House Publishers)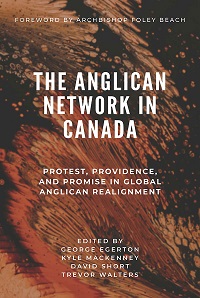 In 2002, representatives from 14 parishes in the Diocese of New Westminster rose from their seats and walked out of synod, sparking a Canada-wide movement that would reshape Anglicanism throughout North America and the global Anglican Communion.
The Anglican Network in Canada places the struggle and sacrifice of those early years in wider context. Long before the walkout, renewal movements such as Essentials sought to recover the vibrancy of historic biblical faith.
When these efforts failed to halt the establishment of revisionist teaching and practice within the Anglican Church of Canada, many congregations could not remain within the ACC, at great personal and institutional cost.
The growing and increasingly influential Anglican Church in the Global South sustained the departing congregations with their solidarity and episcopal protection in a time of deep trial, and made possible the establishment of the Anglican Network in Canada.
Several key players, including the editors, offer memoirs and inside history, including an address from Dr. J.I. Packer which appears in print for the first time.
• Evan Thompson: Why I am not a Buddhist (Yale University Press, 2020, pb due Feb 2022)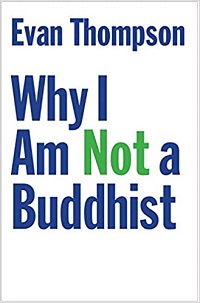 A provocative essay challenging the idea of Buddhist exceptionalism, from one of the world's most widely respected philosophers and writers on Buddhism and science
Buddhism has become a uniquely favored religion in our modern age. A burgeoning number of books extol the scientifically proven benefits of meditation and mindfulness for everything ranging from business to romance.
There are conferences, courses, and celebrities promoting the notion that Buddhism is spirituality for the rational, compatible with cutting‑edge science, indeed, "a science of the mind." In this provocative book, Evan Thompson argues that this representation of Buddhism is false.
In lucid and entertaining prose, Thompson dives deep into both Western and Buddhist philosophy to explain how the goals of science and religion are fundamentally different. Efforts to seek their unification are wrongheaded and promote mistaken ideas of both. He suggests cosmopolitanism instead, a worldview with deep roots in both Eastern and Western traditions.
Evan Thompson is professor of philosophy at UBC and a fellow of the Royal Society of Canada. He is not a Christian either, but this topic is definitely of interest to Christians.
• Andy Steiger: Reclaimed: How Jesus Restores Our Humanity in a Dehumanized World (Zondervan, Sept 2020)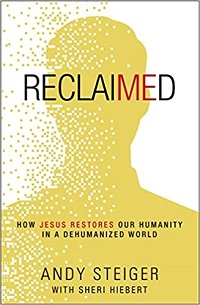 We live in an era of polarizing political and religious disagreement. Despite the lip service our society pays to tolerance, it's becoming more and more difficult to look past our differences and to recognize our common humanity. The way that we treat each other is a direct result of how we see one another, and our culture is full of warning signs that we aren't seeing each other correctly.
In Reclaimed, author and cultural critic Andy Steiger explores the trend toward dehumanization that underlies our fraught times. Steiger points to Jesus as the basis for rediscovering our common ground and our shared humanity.
In Jesus we find not only that humans are unique, valuable and bearers of rights and responsibilities, but also that our dehumanizing tendencies – our worst inclinations toward inhumanity – can be redeemed and restored. Jesus enables us to be fully human, and it's in him that we rediscover the kind of relationships and society for which so many people today are longing.
Andy Steiger is founder and president of Apologetics Canada, an organization dedicated to helping churches across Canada better understand and engage today's culture. He lives with his family in Abbotsford and is a PhD candidate at the University of Aberdeen in Scotland.
• Mark Jones: God Is: A Devotional Guide to the Attributes of God (Crossway, Sept 2020)
"This is Mark Jones at his best. In 27 concise chapters, God Is invites, equips, edifies, comforts and challenges God's people to know God better and love him more." – Rosaria Butterfield, Former Professor of English, Syracuse University; author, The Secret Thoughts of an Unlikely Convert
God has revealed many things about himself in his Word. But God's manifold attributes shine most clearly in his Son, Jesus Christ, who came to reveal his Father. Through Christ's saving work on the cross, we are able to know and worship God rightly.
This book aims to help us study and understand the attributes of God so that we delight in and love him with all our heart, soul, strength and mind. Each chapter explains one attribute, shows how it is most clearly manifested in Christ, and provides practical application for the Christian life.
Mark Jones serves as the pastor of Faith Reformed Presbyterian Church Vancouver, and research associate at the University of the Free State in South Africa. He has authored several books and speaks all over the world on Christology and the Christian life.
• Holly Faith Nelson & Jonathan Nauman, editors: Borderlands: The Art and Scholarship of Louise Imogen Guiney (independently published)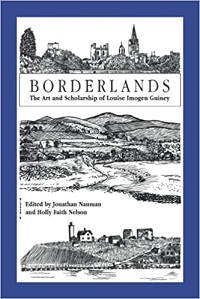 Borderlands: The Art and Scholarship of Louise Imogen Guiney, published by The Vaughan Association, is the first edited collection of original essays ever published on Louise Imogen Guiney (1861 – 1920), Irish American poet, essayist, editor, literary critic and epistolist, and the first volume to anthologize an annotated selection of her poetry, essays and letters.
The eight original chapters address Guiney's biography, transatlantic life, poems, essays, relationship to the Stuart past, volume on fairy lore and revival of interest in the poet Henry Vaughan and influence on studies and editions of his works.
Willa Cather praised Guiney's work as exemplary of the best American poetry of the time. She was also associated with the counter-cultural aesthetic movement in turn-of-the century Boston and, while in Oxford, was active in its vibrant Roman Catholic subculture.
Holly Nelson is Professor of English and Co-Director of the Gender Studies Institute at Trinity Western University, and has published on the lives and works of women from the late medieval period to the present. (Jonathan Nauman has taught at colleges in Pennsylvania and New England.) Eight scholars have contributed to this volume, including Nelson and Katharine Bubel, who also teaches at TWU.
• Bradley Jersak: A More Christlike Word: Reading Scripture the Emmaus Way (Whitaker House)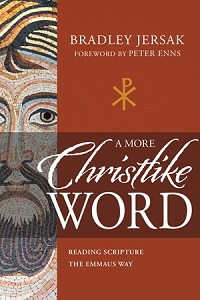 The Scriptures are an essential aspect of the Christian faith. But we have often equated them with the living Word Himself, even elevating them above the One to whom they point. In doing so, we have distorted their central message – and our view of God. Tragically, this has caused multitudes of people unnecessary doubt, confusion and pain in their encounters with the Scriptures.
Many people understand God as being truly loving and good. Yet, they struggle with depictions of God in Scripture as wrathful, violent and genocidal. These 'toxic texts' have caused some to set aside their Bibles as R-rated and unreliable. They have led others to completely reject their faith.
Author and theologian Bradley Jersak has wrestled deeply with such passages over many years. He has experienced the same questions, doubt and pain. In A More Christlike Word, he offers a clarifying and freeing path forward.
Bradley Jersak is the Dean of Theology & Culture at St. Stephen's University in New Brunswick. He is also the editor-in-chief of Clarion Journal. He and his wife Eden live in the Abbotsford area, where they have served as pastors and church planters for 20 years. He has written a number of books along with A More Christlike Word, including A More Christlike God, A More Christlike Way, Her Gates Will Never Be Shut and Can You Hear Me?
• Bradley Jersak & Wm. Paul Young: The Pastor: A Crisis (Cappella Books, Sept 2020)
Crisis! An explosive public meltdown. A violent incident in the psychiatric ward.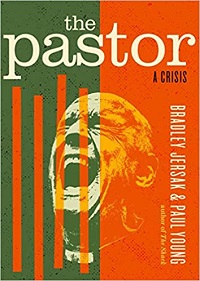 Now the Pastor stares into the abyss of his own secret shame. Before he can be free, he must confront his demons and find grace. But will he let go? Will he allow himself to be healed?
The Pastor explores the perilous human journey from self-will and striving through defeat and despair to hope and the redemption found only through surrender.
Trigger Warning: Mature Themes
While Bradley Jersak is not the Pastor in this novel, he has faced the reality of his own ministry meltdown. (See above for more.)
Wm. Paul Young is a Canadian author of The Shack and other novels, as well as the non-fiction Lies We Believe About God. He was raised among a stone-age tribe by his missionary parents in the highlands of what was Netherlands New Guinea, now West Papua. He suffered great loss as a child and young adult, and now enjoys the wastefulness of grace with his growing family in the Pacific Northwest.
• Ron Dart & Bradley Jersak: The Gospel According to Hermes (independently published)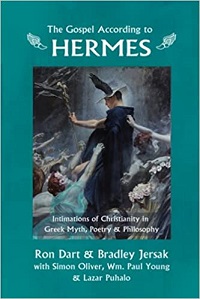 Tertullian famously asked, "What hath Athens to do with Jerusalem?" Perhaps the title of this work will raise the question, "What hath Hermes to do with Christ?"
Quite a lot, as it turns out, by way of comparison, contrast, illustration and prefigurement. Hermes, herein, represents far more than a particular figure in Greek mythology. Hermes functions as a placeholder, symbolizing the legacy of ancient Greek myth, poetry and philosophy – and also the layered hermeneutics that classical Greek education contributed to both Jewish and Christian interpretations of the Scriptures, and the development of their theology, doctrine and ethics.
Ron Dart was on staff with Amnesty International before he joined University of the Fraser Valley in 1990. He has a wide range of interests, including Canadian nationalism, political philosophy, mountaineering culture and political Zionism. He has published 40 books. Contributors, along with Dart and Jersak (see above), are Simon Oliver, Lazar Puhalo and Wm. Paul Young.
• Marja Bergen: The Living Room Story: Pioneering Mental Health Awareness in the Church (independently published)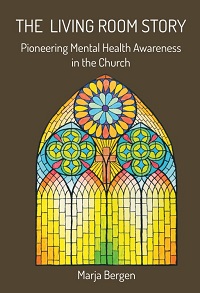 This is the story about the experiences of one individual as she pioneered raising mental health awareness in the church. It's not often that a person with serious mental health problems gets the chance to make something big happen – like the Living Room faith-based support groups she started in 2006.
This was a time when churches were uninformed to a degree few today would believe. It was common for people with mental health symptoms to be blamed for their own emotional pain. They were made to feel ashamed. Living Room groups provided a spiritual home where it was safe to talk freely about mental health challenges.
Marja Bergen decided long ago that she wanted to fight the stigma that exists towards mental illness. She has done much of that with her writing, starting out with an article that was published in The Vancouver Sun: 'Sick, but no one brought me flowers.' Several books followed, beginning in 1999 with Riding the Roller Coaster: Living with Mood Disorders.
• J.I. Packer: Pointing to the Pasturelands: Reflections on Evangelicalism, Doctrine and Culture (Lexham Press)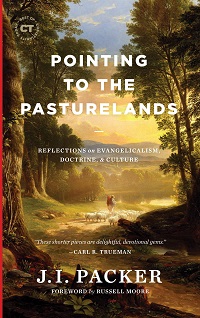 All theology is doxology. Anglican theologian J.I. Packer was one of the most widely respected Christian writers of the 20th century. Author of over 40 books and named one of the most influential evangelicals by Time magazine and the readers of Christianity Today, Packer's impact is immense. He was known for profound theological writing that was always lively and worshipful.
Pointing to the Pasturelands recovers several decades of Packer's contributions to the pages of Christianity Today. This includes his editorial columns, longer articles and brief answers to readers' theology questions. The book concludes with a profile of Packer from Mark A. Noll. Enjoy timeless insights from a man whose life was devoted to knowing God and making him known.
J.I. Packer (1926 – 2020) was educated at Oxford and ordained a priest at St. John's Harborne. In 1970 he became principal at Tyndale Hall, and joined the faculty at Regent College in Vancouver in 1979. He served as Honourary Assistant at St. John's Anglican Church in Vancouver for 37 years.
The first three selections of local books are here, here and here.