If you've missed Martin Scorsese's Silence, there is a one-night showing, tonight, at the Rio Theatre. 
The basic outline is this:
Silence tells the story of two Christian missionaries (Andrew Garfield and Adam Driver) who face the ultimate test of faith when they travel to Japan in search of their missing mentor (Liam Neeson) – at a time when Christianity was outlawed and their presence forbidden. 
The film is, admittedly, long, harrowing and discomfiting – it's about persecution and apostasy after all. But the reviews have been good (84 percent on Rotten Tomatoes) and Ron Reed, founding artistic director of Pacific Theatre – and a sure guide on anything dramatic or cinematic that passes this way – said this on his Soul Food Movies blog: 
The event movie of the year, soul food-wise, is surely SILENCE, which Martin Scorsese has been planning to make and I've been eagerly anticipating for 25 years. . . It didn't disappoint.
Margaret Ritchie (yes, my wife) did a great job of describing the historical setting in Silence: Wrestling with the experience of apostasy.
Hacksaw Ridge first-hand
A Victoria pastor recently described his experiences on Hacksaw Ridge in Okinawa – made famous by Mel Gibson's new movie – as the son of missionary parents in the early 1960s.
Gary Bennett, pastor of Victoria First Church of the Nazarene, spoke with Jeff Douglas on CBC Radio's As It Happens March 13:
In an era when most school children spent their recess playing catch or hopscotch, Gary Bennett and his classmates would pick up human bones, shell casings and – in one case – a live hand grenade.
The Victoria pastor spent his childhood in Japan, where his parents worked as missionaries. From 1959 to 1964, he attended Okinawa Christian School on a patch of land dubbed Hacksaw Ridge. Some of the fiercest fighting of the Second World War took place there, and it was recently featured in a Hollywood film of the same name. . . . 
Bennett moved away from Okinawa when he was 10 years old and never returned. He left Japan when he graduated from high school. 
With the release of the 2016 film Hacksaw Ridge – about pacifist U.S. combat medic Desmond Doss – the memories of his school days came flooding back.
For the full interview go here.
Theo's Rock n Roll Feast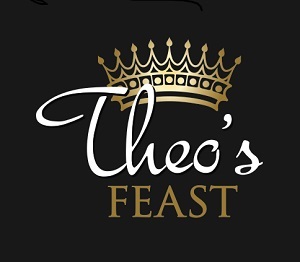 Gary Stevenson is a chaplain at Simon Fraser University, but he has also become increasingly keen on food and its potential for creating community. He told me:
I am developing a new ministry called
Theo's Feast
with a vision to reach Vancouver through inspiring Christians to host our unique small dinner parties. The dinner consists of a series of edible metaphors and stories that inspire deep Gospel-centred conversations, making it easy for Christians to share their faith. Our SFU dinners were a big hit, and I have been growing the concept ever since.
Stevenson is hosting a feast this weekend (March 18) in Langley. The deadline for signing up is past, but he is hoping to partner with some Vancouver churches and leaders to host a number of U2 Feasts when U2 comes to town in May. 
Here is what he has in mind:
Theo's Rock N Roll Feast is a fan-inspired tribute to U2, their message and their music. Inspired by many of the world's most creative avant-garde chefs, thought-provoking theologians and culture-shaping philosophers, we pair one-of-a-kind dishes to universal metaphors revealing timeless truths.
This U2-inspired feast will  . . . enliven your senses while sharing highlights of the band's deep spiritual convictions and stories behind their most beloved songs.
Stevenson can be reached at: gary.stevenson@p2c.com.
A teachable moment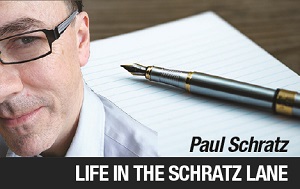 Paul Schratz, communications director for the Roman Catholic Archdiocese of Vancouver, wrote a helpful postscript to the controversy over Franklin Graham's participation in the Festival of Hope March 3 – 5.
Here is his conclusion:
In hindsight, however, the whole dustup could serve as a teachable moment on how controversial discussion, debate and religious disagreement can be handled.
Consider the outcome. Despite substantial difference of opinion, the Christian community was able to present a face of brotherly love.
The leaders' letter outlined the disagreement, but also the desire to continue working together in charity – that while we disagreed with each other, the love of Christ prevails.
At a time when rational debate often takes a back seat to insults, flame wars, unfriending and attempts to silence dissenting viewpoints, the Franklin Graham incident speaks volumes about the benefits of civil discourse.
It also says a great deal about the progress being made by extremely divergent Christian voices in Vancouver learning to find common ground and work together. The Archdiocese of Vancouver has been a full participant in Vancouver's major ecumenical initiatives and projects since at least the More than Gold movement at the 2010 Winter Olympics.
Over the years, we've worked with our Christian brothers and sisters on Voices Together, Missions Fest, the ongoing Vancouver Consultation, and countless other initiatives.
The culmination of the Franklin Graham dispute was a letter from 34 Christian leaders in which they wished the Festival of Hope organizers a successful event, adding that they looked forward to building on the "tide of cooperation" developing among Vancouver's Christian communities.
Go here for the full comment, which appeared on The B.C. Catholic website March 10.
Briefly noted
'Bizarre burglaries' at Willingdon
Faith Today interviews
The March/April issue of
Faith Today
magazine has a couple of good pieces featuring local people. One is an
interview
with retired Regent College professor Loren Wilkinson, the other an
article
on the 'rule of life' featuring Tenth Church pastor Ken Shigematsu.
Mar 2017
Dr. Ron Rittgers: Secularization Through Solace - Reflections on the Reformation and Modern Identity
– March 16, 2017 at 11:00 am - 12:30 pm
Martin Scorsese's 'Silence'
– March 16, 2017 at 6:00 pm - 8:30 pm
Dr. Ron Rittgers: Martin Luther – Evangelical Mystic?
– March 16, 2017 at 7:00 pm - 8:30 pm
Why Do People Stop Believing?
– March 16, 2017 at 7:30 pm - 9:00 pm
Graduate Art Exhibition: Passages
– March 17, 2017 at All Day
Martyn Joseph
– March 17, 2017 at 8:00 pm - 10:00 pm
Together in Christ: Lutheran-Catholic Dialogue
– March 18, 2017 at 9:30 am - 12:00 pm
Theo's Rock n Roll Feast
– March 18, 2017 at 6:30 pm - 9:30 pm
Ember Vancouver
– March 18, 2017 at 7:00 pm - 9:00 pm
Gungor: One Wild Life Acoustic Tour
– March 19, 2017 at 7:00 pm - 9:00 pm
Theology Symposium: Philosophy, Language & the Possibility of Theology - Dr. Archie Spencer
– March 22, 2017 at 7:00 pm - 9:00 pm
Jazz Evensong: LJ Mountenay Quintet
– March 22, 2017 at 8:00 pm - 9:30 pm
Art + Design Alumni Exhibition: Bayit / Lament
– March 23, 2017 - March 27, 2017 at All Day
Made in God's Image
– March 23, 2017 at 12:00 am
Violet Behzadian: Song of Salvation
– March 23, 2017 at All Day
Provincial Leadership Dinner
– March 23, 2017 at 5:00 pm - 8:00 pm
Dr. Sam Reimer: Why Canadians aren't Going to Church and What that Means for Evangelical Churches in Canada
– March 23, 2017 at 7:00 pm - 9:00 pm
Why Do People Stop Believing?
– March 23, 2017 at 7:30 pm - 9:00 pm
BC Leadership Prayer Breakfast
– March 24, 2017 at 7:30 am - 9:00 am
Dr. Sam Reimer: Is Canada Becoming More Religiously Polarized?
– March 24, 2017 at 12:00 pm - 1:00 pm
Rhythm & Cello
– March 24, 2017 at 7:30 pm - 9:30 pm
Connect Conference
– March 25, 2017 at 9:30 am - 3:00 pm
Together in Christ: Lutheran-Catholic Dialogue
– March 25, 2017 at 9:30 am - 12:00 pm
Brian Doerksen Concert
– March 25, 2017 at 7:00 pm - 9:00 pm
Gibson and Gretsch Jazz Band
– March 25, 2017 at 7:00 pm - 9:00 pm
The Brentwood Concert Series: The Gleusteen Duo
– March 25, 2017 at 7:30 pm - 9:30 pm
The Choir of King's College Cambridge
– March 26, 2017 at 2:00 pm - 4:00 pm
Jazz Vespers: Darlene Ketchum Quartet
– March 26, 2017 at 4:00 pm - 5:00 pm
Jazz Vespers: Diane Lines
– March 26, 2017 at 4:00 pm - 5:00 pm
Unmasking the Truth
– March 27, 2017 at 6:00 pm - 9:30 pm
Canadian Gospel Music Celebration Spring Concert Tour, with Legacy Five
– March 27, 2017 at 7:00 pm - 9:30 pm
Hope for the Sold: Over 18 - A Documentary About Pornography
– March 27, 2017 at 7:00 pm - 9:00 pm
Life Compass Society Launch Event
– March 27, 2017 at 7:00 pm - 9:15 pm
Vancouver Faith Alliance Luncheon
– March 28, 2017 at 12:00 pm - 2:00 pm
Jazz Evensong: Cory Weeds Trio
– March 29, 2017 at 8:00 pm - 9:30 pm
Jane Eyre: The Musical
– March 30, 2017 - April 1, 2017 at All Day
Karina Svalya: Encountering Darkness, Painting Light – Opening Reception
– March 30, 2017 at 4:30 pm - 7:30 pm
Give it Up for the Earth! Lenten Prayer Evening
– March 30, 2017 at 7:00 pm - 9:00 pm
Premiere of 'Facing Darkness'
– March 30, 2017 at 7:00 pm - 9:00 pm
(go) Deeper Conference with Gord & Jan Whyte
– March 31, 2017 - April 2, 2017 at All Day
Journal of Missional Practice Webinar: Around the Table
– March 31, 2017 at 8:00 am - 9:00 am
Evangelical Missiological Society: Engaging Theology from the Majority World
– March 31, 2017 at 9:30 am - 8:00 pm
Elevate Conference 2017
– March 31, 2017 - April 1, 2017 at 5:00 pm
Chapel North Shore
– March 31, 2017 at 7:00 pm - 9:00 pm
Chapel Richmond-Delta
– March 31, 2017 at 7:00 pm - 9:00 pm
Chapel Surrey
– March 31, 2017 at 7:00 pm - 9:00 pm
Chapel Tri-Cities
– March 31, 2017 at 7:00 pm - 9:00 pm
Chapel Vancouver
– March 31, 2017 at 7:00 pm - 9:00 pm
The Road to Ayin: An Exploration in Music and Mythopoeia by Corey Janz
– March 31, 2017 at 7:00 pm - 9:00 pm
Chapel Langley
– March 31, 2017 at 7:30 pm - 9:00 pm
Ambrose Akinmusire with "A" Band & NiteCap
– March 31, 2017 at 8:00 pm - 10:00 pm
Apr 2017
Peace of Mind: Mental Wellness & the Church with Sandra Wong, Doug Johnston & Paul Pearce
– April 1, 2017 at 9:00 am - 3:00 pm
Three Biologos 2017 Highlight Lectures
– April 1, 2017 at 9:00 am - 12:00 pm
Way of the Cross for Migrant Workers
– April 1, 2017 at 5:00 pm - 6:00 pm
Celebrate the Festival
– April 1, 2017 at 7:00 pm - 9:00 pm
The Story of MRI with Dr. Raymond Damadian
– April 1, 2017 at 7:00 pm - 9:00 pm
Douglas Todd: Vancouver – Discerning the Spirit of the City
– April 1, 2017 at 7:30 pm - 9:30 pm
Choir Concert: For God So Loved the World
– April 2, 2017 at 2:30 pm - 4:00 pm
Re-Sounding Harmony
– April 2, 2017 at 3:00 pm - 5:00 pm
MVA Provincial Election Accountability Assembly
– April 4, 2017 at 6:00 pm - 8:00 pm
Business By the Book: Rosemary Siemens
– April 5, 2017 at 12:00 pm - 1:00 pm
Jazz Evensong: Bryn Kinders & Solescape Sound
– April 5, 2017 at 8:00 pm - 9:30 pm
Lenten Soup n' Bun Series (Thursdays)
– April 6, 2017 at 12:00 pm - 1:00 pm
Book Launch for 'Keeping Faith in Fundraising' by Rod Wilson and Peter Harris
– April 6, 2017 at 7:30 pm - 9:30 pm
Valley Song by Athol Fugard
– April 6, 2017 - April 8, 2017 at 8:00 pm - 10:00 pm
Our Land Our Rights Our Peace: Philippine Leaders Visit Canada
– April 7, 2017 at 6:00 pm - 7:30 pm
Cheryl Bear
– April 7, 2017 at 7:30 pm - 9:30 pm
Time After Time: TWU Concert Band & Orchestra
– April 7, 2017 at 7:30 pm - 9:30 pm
Iron Sharpens Iron Men's Equipping Conference
– April 8, 2017 at 8:30 am - 5:00 pm
The Beauty and Complexity of Marriage, with Randy and Hannah Hamm
– April 8, 2017 at 9:00 am - 3:00 pm
Make Time for Life
– April 8, 2017 at 10:00 am - 3:00 pm
Book launch: The Honour Drum Book, featuring Cheryl Bear & Tim Huff
– April 8, 2017 at 2:00 pm - 3:30 pm
Celebrating the Chan Centre at 20: A Song of Joys
– April 8, 2017 at 8:00 pm - 10:00 pm
Silence
– April 9, 2017 - April 12, 2017 at All Day
Jazz Vespers: Jennifer Hodge
– April 9, 2017 at 4:00 pm - 5:00 pm
Poetry for Holy Week and Easter
– April 10, 2017 at 7:30 pm - 9:00 pm
DVD on Reinhold Niebuhr
– April 11, 2017 at 7:00 pm - 9:00 pm
Jazz Evensong: Dan Reynolds & Friends
– April 12, 2017 at 8:00 pm - 9:30 pm
Stations
– April 13, 2017 - April 15, 2017 at All Day
Journey 101 (Thursdays)
– April 13, 2017 at 7:00 pm - 9:00 pm
PeaceMeal: Songs and Story to Feed a Troubled World
– April 13, 2017 at 7:00 pm - 9:00 pm
Testament
– April 13, 2017 - April 15, 2017 at 8:00 pm - 10:00 pm
Meet Me at the Cross & March for Jesus
– April 14, 2017 at 8:30 am - 10:00 am
Way of the Cross Walk
– April 14, 2017 at 12:15 pm - 1:30 pm
Good Friday Contemplative Evening of Sung Prayers
– April 14, 2017 at 7:00 pm - 8:00 pm
United Voices and Chamber Orchestra presents Mozart's Requiem
– April 14, 2017 at 7:00 pm - 9:00 pm
Vancouver Chamber Choir: Aeterna
– April 14, 2017 at 8:00 pm - 10:00 pm
Easter Bash
– April 15, 2017 at 11:00 am - 12:00 pm
Easter Egg Hunt
– April 15, 2017 at 11:00 am - 1:00 pm
United Voices and Chamber Orchestra presents Mozart's Requiem
– April 15, 2017 at 2:00 pm - 4:00 pm
Ecological Stations of the Cross
– April 15, 2017 at 2:30 pm - 5:00 pm
PeaceMeal: Songs and Story to Feed a Troubled World
– April 15, 2017 at 6:00 pm - 8:00 pm
Jazz Evensong: Doe Bender & Friends
– April 19, 2017 at 8:00 pm - 9:30 pm
Stone's Throw Productions: The Wolves
– April 20, 2017 - April 22, 2017 at 8:00 pm - 10:00 pm
Open House at the Gardens of Gethsemani
– April 21, 2017 - April 22, 2017 at 9:00 am - 5:00 pm
St. Andrew's Celebrates Earth Day
– April 22, 2017 at 9:00 am - 1:00 pm
Stronger Together: Bridging the Gaps
– April 22, 2017 at 9:00 am - 4:00 pm
The Way of Light: A Journey Through the Story of Easter, with Catherine M. Kelly
– April 22, 2017 at 9:00 am - 3:00 pm
Ratanak International Emerald Gala
– April 22, 2017 at 6:30 pm - 9:30 pm
First Nations Cultural Awareness Dinner
– April 22, 2017 at 7:00 pm - 9:00 pm