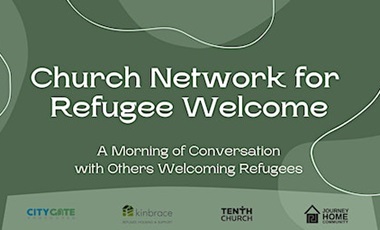 A growing number of Canadians believe that the current rate of immigration to Canada is too high, particularly citing concerns about how newcomers might impact the availability of affordable housing.
This is one of the main findings of a Focus Canada survey published by Environics Institute October 30.
So the timing is good for the Church Network for Refugee Welcome event this Saturday morning (November 4) at Tenth Church.
(Though refugees are not immigrants – the Canadian Council for Refugees says an immigrant is "a person who has settled permanently in another country. Immigrants choose to move, whereas refugees are forced to flee" – they might get lumped in with them.)
Two key groups working with refugees and refugee claimants – Kinbrace Refugee Housing & Support and Journey Home Community – will help lead the process:
This in-person gathering aims to bring together individuals and communities passionate about extending a welcome to refugees. No matter the arrival pathway into Canada, refugees are facing multiple pressures in areas of housing, mental health, employment, support and more.
By attending, you will have the opportunity to connect with like-minded individuals, learn from inspiring speakers, and participate in interactive workshops. Whether you have experience working with refugees or are new to this field, this event is open to everyone who wants to make a meaningful impact.
The gathering is hosted by CityGate Vancouver, which hosts conferences, consultations, community development processes, conversations and courses to "help churches engage their neighbourhoods and address the issues of our city in a full way."
Just over the past few weeks they have also hosted:
Serve Our Schools (October 14), "A free, impactful event designed to envision how your church can partner with a local school in your neighbourhood."

Reimagining Home (October 21), "Conversations and presentations about neighbouring, shared living, economic realities and how we can think differently about the places in which we live."
Community at a Crossroads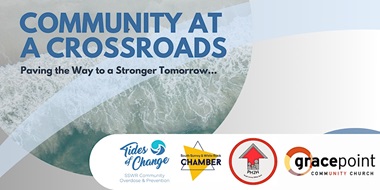 It is refreshing to see a church in the midst of plans to better the community. Gracepoint Community Church in Surrey will host 'Community at the Crossroads: Pacing the Way for a Stronger Tomorrow' on the evening of November 8.
The event is described in this way on the City of Surrey site:
Join the effort to find solutions as communities deal with challenges like substance use, housing instability, food insecurity and related health issues. The aim here is to bring people together for an open conversation.
Tides of Change, along with the South Surrey/White Rock Community Action Team, is hosting a World Cafe with local faith and business community members .
Come together to share, listen and put yourself in someone else's shoes.
The Eventbrite invitation states that the event is in collaboration with the South Surrey/ White Rock Chamber of Commerce, Gracepoint Community Church, Peninsula Homeless to Housing and Sources.
Knowing God at 50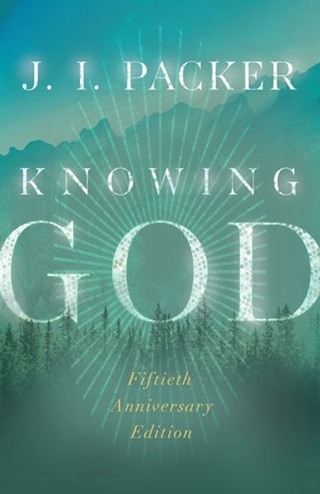 Dr. James Packer has not received the kind of attention that he should have in BC's secular press – though that is hardly surprising, given the nature of his work and the nature of the media.
But to the credit of BC Bookworld, they did note, more than a decade ago, that he is "one of British Columbia's bestselling authors" and that "one of the bestselling BC titles is Knowing God."
The book publisher, InterVarsity Press, has just released Knowing God: 50th Anniversary Edition, stating:
Over One Million Copies Sold
For half a century, J.I. Packer's classic has helped Christians around the world discover the wonder, the glory and the joy of knowing God.
Stemming from Packer's profound theological knowledge, Knowing God brings together two key facets of the Christian faith – knowing about God and knowing God through a close relationship with Jesus Christ. Written in an engaging and practical tone, this thought-provoking work seeks to renew and enrich our understanding of God.
Knowing God was named by Christianity Today as one of the top 50 books that have shaped evangelicals. With a companion Bible study, devotional journal and study guide, readers can explore these biblical themes for themselves in this new 50th anniversary edition.
Packer taught at Regent College for several decades, beginning in 1979. He passed away July 17, 2020. Go here for a Regent article remembering his legacy.
Nov 2023
Shaped by Shame: How do we receive the grace that can transform us? – November 2, 2023 at 10:00 am - 11:00 am
The Holy Spirit and the Eagle Feather: The Struggle for Indigenous Pentecostalism in Canada – November 2, 2023 at 12:00 pm - 1:00 pm
Discover the World of Bees – November 2, 2023 at 1:00 pm - 2:00 pm
Heart of the City: Bells of St. James – November 2, 2023 at 2:00 pm - 2:30 pm
Toast Talks: Updates from First United – November 2, 2023 at 4:30 pm - 5:15 pm
Christian Advocacy Society Autumn Banquet Fundraiser – November 2, 2023 at 6:30 pm - 9:00 pm
Heart of the City: Requiem for All Souls – November 2, 2023 at 6:30 pm - 7:30 pm
Requiem in D minor, K. 626, Wolfgang Amadeus Mozart – November 2, 2023 at 6:30 pm - 8:00 pm
An Around the Table intercultural ministry workshop – November 3, 2023 at 9:00 am - 12:00 pm
Canadian L'Abri Lecture: Josue Reichow, Brazilian L'Abri worker, "Reflections on Critical Theory" – November 3, 2023 at 7:00 pm - 8:30 pm
Jake Garton & Kathleen Nisbet – November 3, 2023 at 8:00 pm - 10:00 pm
Christmas Craft Fair – November 4, 2023 at 9:30 am - 3:00 pm
Church Network for Refugee Welcome – November 4, 2023 at 9:30 am - 11:30 am
Fair Trade & Artisan Market – November 4, 2023 at 10:00 am - 4:00 pm
The Nifty Thrifty Store – November 4, 2023 at 10:00 am - 2:00 pm
Hymn Festival: Great is Thy Faithfulness – November 4, 2023 at 7:30 pm - 9:00 pm
International Day of Prayer 2023: Courage to Rise Above – November 5, 2023 at All Day
Equip & Build Lunch – November 5, 2023 at 12:15 pm - 2:00 pm
Rise in Grace – November 5, 2023 at 5:00 pm - 9:30 pm
Healing Journey: Art of Patricia June Vickers - Panel Discussion – November 7, 2023 at 7:00 pm - 8:30 pm
Stories from our Living Rooms 2023: New Hope Fundraising Night – November 7, 2023 at 7:00 pm - 8:30 pm
Mental Health Speaker: Dr. Rami Nader – November 7, 2023 at 7:30 pm - 9:00 pm
Community at a Crossroads: Paving the Way to a Stronger Tomorrow – November 8, 2023 at 6:30 pm - 8:30 pm
Jazz Evensong @ Brentwood: Lorraine Foster & Friends – November 8, 2023 at 8:00 pm - 9:00 pm
Singing Christmas Tree: Tickets available today! – November 8, 2023 at 8:00 pm - 9:00 pm
InspirED Convention 2023 – November 9, 2023 - November 10, 2023 at All Day
Journey to Bethlehem (in several theatres) – November 9, 2023 - November 16, 2023 at All Day
Marketplace Mornings: Missional Innovation with Stephen Mulder – November 9, 2023 at 7:00 am - 8:30 am
Apologetics: What Paul Could Learn from Socrates – November 9, 2023 at 12:30 pm - 1:30 pm
Charting New Horizons for Independent Education – November 9, 2023 at 4:30 pm - 6:30 pm
Worship Night with Phil Wickham – November 9, 2023 at 7:00 pm - 9:00 pm
'Indictment' & Justice for Myles Gray – November 9, 2023 at 7:00 pm - 8:30 pm
My Cousin's Wedding – November 10, 2023 at 6:30 pm - 10:00 pm
Canadian L'Abri Lecture: Clarke Scheibe, "The Birds and the Bees, Take Two: A Positive View of Biblical Sexuality" – November 10, 2023 at 7:00 pm - 8:30 pm
Heart for Asia Youth Celebration: Now is the Hour – November 10, 2023 at 7:00 pm - 9:00 pm
Holy Spirit Weekend – November 10, 2023 - November 11, 2023 at 7:00 pm - 12:30 pm
Weekend Getaway Marriage Conference – November 10, 2023 - November 12, 2023 at 7:00 pm - 12:30 pm
Heart for Asia Conference: Now is the Hour – November 11, 2023 at 9:30 am - 3:30 pm
Regent Forum: Cindy Aalders - "Sweet and Sorrowful Death: Representations of the ars moriendi of Eighteenth-Century Children" – November 13, 2023 at 12:30 pm - 1:45 pm
ARPA Canada Fall Tour 2023: The Way You Are – November 13, 2023 at 7:30 pm - 9:30 pm
Road to COP Webinar: Churches' Advocacy on Loss and Damage – November 14, 2023 at 4:30 pm - 6:00 pm
A Special Jazz Evensong with Elizabeth Shepherd – November 14, 2023 at 6:00 pm - 7:30 pm
2023 Canadian University Men's Rugby Championship – November 15, 2023 - November 19, 2023 at All Day
ELO Forum Vancouver 2023 – November 15, 2023 at 9:30 am - 7:00 pm
2023 Conway Holy Land Presentation: The Rise of Radicalism and Repression of Rights in the Holy Land – November 15, 2023 at 12:00 pm - 1:00 pm
Healing Journey: Art of Patricia June Vickers – November 16, 2023 - January 24, 2024 at All Day
TWU Ecosystem Foraging Walk – November 16, 2023 at 4:30 pm - 6:30 pm
Praying Together: A Christian Response to the War in Ukraine – November 16, 2023 at 5:00 pm - 6:00 pm
Canadian Christian Education Movement – November 16, 2023 at 6:30 pm - 9:00 pm
Energy in Motion: An emotions workshop with Hillary McBride – November 16, 2023 at 7:00 pm - 9:00 pm
GriefShare: Surviving the Holidays – November 16, 2023 at 7:00 pm - 8:30 pm
JustWork's Taste of Dignity 2023 – November 16, 2023 at 7:00 pm - 9:00 pm
Ecotones Arts Festival – November 17, 2023 - November 19, 2023 at All Day
Viewing the World Through Missions Lens – November 17, 2023 - November 19, 2023 at 12:00 am
Friends of Israel Fall Conference: Has the Church Replaced Israel? – November 17, 2023 - November 18, 2023 at 1:30 pm - 5:00 pm
Ignite Vancouver: Cultivating United Prayer Across Canada – November 17, 2023 at 2:00 pm - 9:00 pm
Canadian L'Abri Lecture: Hannah Eichelberger, "On The Book of Kells" – November 17, 2023 at 7:00 pm - 8:30 pm
The Union Conference – November 17, 2023 - November 18, 2023 at 7:00 pm - 4:30 pm
West Coast Miracle Healing Conference – November 17, 2023 - November 19, 2023 at 7:00 pm - 1:00 pm
Jazz Vespers: The Sower - The Dan Reynolds Trio – November 17, 2023 at 7:30 pm - 9:00 pm
Christmas Craft Fair – November 18, 2023 at 9:30 am - 3:00 pm
Como Lake Holiday Marketplace – November 18, 2023 at 9:30 am - 2:00 pm
Annual Christmas Bazaar – November 18, 2023 at 10:00 am - 2:00 pm
Community Handcraft Market – November 18, 2023 at 10:00 am - 3:00 pm
A Kid's Canadian Art Class (4 Saturday afternoons) – November 18, 2023 at 1:00 pm - 4:00 pm
Jazz Vespers in the Valley with Linda Szentes & Jazz Links – November 19, 2023 at 3:30 pm - 4:30 pm
Jazz Vespers in the Valley with Linda Szentes & Jazz Links – November 19, 2023 at 3:30 pm - 4:30 pm
Jazz Vespers in the Valley with Linda Szentes & Jazz Links – November 19, 2023 at 3:30 pm - 4:30 pm
Taizé – November 19, 2023 at 4:00 pm - 5:00 pm
Pacific Life Bible College Open House – November 20, 2023 at 6:30 pm - 8:30 pm
Theatre Show: Blue Stockings – November 21, 2023 - December 2, 2023 at All Day
Pacific Life Bible College Virtual Info Session – November 21, 2023 at 6:30 pm - 8:30 pm
Abbotsford Christian Leaders Network Gathering – November 22, 2023 at 8:00 am - 1:30 pm
Understanding Generation Alpha – November 22, 2023 at 4:00 pm - 5:00 pm
George Jonas Freedom Award – November 22, 2023 at 5:00 pm - 9:00 pm
Paving the Way: A Himalayan Life Event – November 22, 2023 at 6:30 pm - 9:30 pm
The Inklings Institute of Canada presents a film viewing of The Fantasy Makers – November 22, 2023 at 7:00 pm - 9:00 pm
Andrew Davison: Astrobiology & Christianity – Implications of Extraterrestrial Life in the Universe – November 22, 2023 at 7:30 pm - 9:00 pm
Jazz Evensong @ Brentwood: Dave Quinn & Friends – November 22, 2023 at 8:00 pm - 9:30 pm
The Lion, the Witch and the Wardrobe – November 23, 2023 - December 23, 2023 at All Day
Healthcare & the Christian Life Webinar – November 23, 2023 at 11:00 am - 12:00 pm
Andrew Davison: Astrobiology & its Implications for Christian Thought – November 23, 2023 at 12:00 pm - 1:15 pm
City to City Canada: Connecting and Learning – November 23, 2023 at 12:00 pm - 3:00 pm
Historical Contributions of Canadian Missionaries in Korea – November 23, 2023 at 1:00 pm - 3:00 pm
The Wonders of Beeswax – November 23, 2023 at 1:00 pm - 2:00 pm
Andrew Davison: Theological Implications of the Natural Origins of Life – November 23, 2023 at 4:00 pm - 5:30 pm
Neil Montgomery: The Religious Threads of Canada's Colonial Constitution – November 23, 2023 at 5:00 pm - 6:00 pm
All of Life: An Evening with Rod Wilson – November 23, 2023 at 7:00 pm - 9:00 pm
Crucial Conversations – November 23, 2023 - November 30, 2023 at 7:00 pm - 9:00 pm
BEZ Open Mic, with Russ Rosen (Thursday evenings) – November 23, 2023 - December 21, 2023 at 7:30 pm - 10:00 pm
Adult Getaway Weekend: Brian Buhler – November 24, 2023 - November 26, 2023 at All Day
Prayer & Fasting Gathering: Loving Muslims Together Network – November 24, 2023 at All Day
Christmas Book & Gift Fair – November 24, 2023 - November 26, 2023 at 9:00 am - 1:30 pm
Ana Diaz-Drew: Hand-made Christmas Card with Gold Leaf – November 24, 2023 at 1:00 pm - 4:00 pm
Complete Champions Reception – November 24, 2023 at 3:00 pm - 5:00 pm
NightShift: From the Ground Up – November 24, 2023 at 6:00 pm - 9:00 pm
Paving the Way: A Himalayan Life Event – November 24, 2023 at 6:30 pm - 9:30 pm
604 Chapel – November 24, 2023 at 7:00 pm - 9:00 pm
Book Launch: Risking Rest – Embracing God's Love Through Life's Uncertainties – November 24, 2023 at 7:00 pm - 9:00 pm
Canadian L'Abri Lecture: Clarke Scheibe, "The Mystery of the Atonement" – November 24, 2023 at 7:00 pm - 8:30 pm