There is a lot of good will between most churches in Metro Vancouver, most of the time. And several ecumenical initiatives (More Than Gold, Voices Together, the Vancouver Consultation, for example) have drawn the Christian community closer in various ways.
But efforts to work together for our neighbourhoods and for the good of the city have been difficult to sustain.
Tim Dickau will have a unique opportunity to enhance cooperative ventures as the new executive director of CityGate Leadership Forum (CGLF).
The key factors are, first, that he will be focused on his new role, not being distracted by a primary allegiance to a particular church, ministry or other work and, second, that his background has suited him so well to this new position.
The new role
Jonathan Wilson, chair of the CGLF board made the announcement, saying that Tim will aim to implement these goals:
Develop relationships with and mentor churches and pastors who are interested in taking incremental steps to engage, serve and work for the transformation of their neighbourhoods in pursuit of God's kingdom vision.
Assist churches in working together on systemic issues such as housing, food security and environmental sustainability through individual mentoring, inter-church collaboration and city-wide consultations.
Partner with educational institutions for the study of urban issues with the aim of understanding the City and providing resources to churches to better take up their local mission.
Wilson added:
CGLF was created and guided through its early years by Jonathan Bird, now church engagement specialist for UGM. Jonathan says that he "is elated" by the appointment of Tim Dickau to succeed him and further the vision and work of CGLF.
For many years CGLF has worked quietly on issues of housing and food security, urban ministry and church networks. CGLF has sought to empower congregations and collaboration among congregations for doing good in the name of Jesus in their neighbourhoods and throughout the lower mainland. . . .
Tim has also taken on a part-time role with the Centre for Missional Leadership at St. Andrew's Hall on the UBC campus, which he says will perfectly complement his main job with CGLF.
Well prepared
Tim recently stepped down as pastor at Grandview Calvary Baptist church. When he first arrived, the church was ready to close its doors, but it has become a thriving presence in its Commercial Drive neighbourhood.
He said to me:
I am really grateful for my 30 years at Grandview with people so committed to the community. I want to take what we learned in our church to the wider community.
During his last few years at Grandview he had already been moving towards a broader teaching/mentoring role, which meshes well with his new job description.
Tim and his wife Mary still live near the church, with one of three sons, a daughter-in-law, a grandson and many mealtime guests. They have had dozens of people live with them over the years.
A comment by Tim that I posted last year (Seeking the kingdom of God as a church in a post-modern age) gives a sense of just how responsive Grandview has been to its surrounding community.
Here is a portion:
The desire to bear witness to God's restoring and reconciling kingdom has led us down at least four trajectories: fostering a diverse community, a more radical hospitality, justice for the least and confession have shaped our way of life personally and corporately.
Seeking the kingdom in this context has also led us to develop a number of initiatives and organizations including:
a free community meal
housing and support for refugee claimants [Kinbrace, now on its own]
many community houses
a social housing complex [the 28-unit Co:Here Housing Community]
social enterprises (including catering, pottery and renovations business out of the church building),
a policy-developing organization around issues of human trafficking and the sex trade,
an initiative to help churches implement recommendations from the Truth and Reconciliation Commission,
a support group for single moms
a social justice activist group
an urban prayer and retreat space.
All of these have grown organically out of the intersection of God's vision for the kingdom, the gifts and passions of our church folk and the needs of our neighbourhood and city. And while we are a church of only 300 or so people with two congregations, we have and are developing a way of life in Christ and the power of the Spirit that continues to transform and sustain us and these initiatives.   
Go here for the full comment, and here for several articles by, about or related to Tim and his work at Grandview and in the Vancouver community.
Getting started
Tim describes his journey with Grandview as "a recovery and implementation of a fuller kingdom and parish vision," and says he would love to hear from others in the broader Vancouver church who would like to work together on that kind of vision.
He recognizes that there is considerable diversity in the local church and that cooperation is not possible on all issues. His response:
My particular persuasion is that much of the desire for churches to work together has been lost because of a lack of focus on issues that we can work on together – housing, food security, environmental sustainability and others. . . .
We need to hold together [elements of the mission of God] that have been torn apart.
He agrees that his ability to devote himself to such cooperation will make a difference, saying, "If nobody is set aside, it will fall to the side."
Though he officially began his new role just last week, he does have at least three projects on the go already:
1. Housing. He is planning a housing conference for November. He says the event will look at initiatives such as Co:Here, Kinbrace and Beulah Gardens as possible models. In the meantime, he is developing a brochure that will help churches move from having some interest in affordable housing to actually taking action.
2. Certificate program. He will establish a certificate program in missional leadership for congregational and community teams (pastors, elders, lay people, new monastic communities). The program will begin at the end of September; more information on that shortly.
3. Book. He is excited about his second book, which he is just finishing and will be out in the fall: Humility and Hope: Forming Christian Communities in a Secular Age. Some of the themes in the book are evident in a comment he posted last year: 'Seeking the kingdom of God as a church in a post-modern age.'
Tim would love to hear from any person or church or community or educational institution interested in participating in one of the above-mentioned actions or goals. Contact: [email protected] / 778.239.5436.
Youth Unlimited: supplies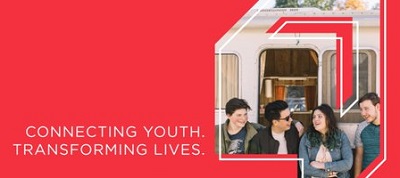 How can Vancouverites help youth struggling during social isolation and distancing measures? Keela Keeping described some ways to help in a May 6 release for Youth Unlimited:
Already vulnerable youth and low-income households are among the hardest hit by social distancing and isolation measures. Greater Vancouver Youth Unlimited (YU) has been purchasing and dropping off groceries and program supplies, but with limited funds and many gaps unfulfilled, we are turning to the public for assistance. Some items that less resourced families long for are items that other families are likely getting rid of or no longer need.
"It makes a world of difference," says Mark Koop, YU's executive director. "Youth went from navigating school, programs and support systems to help them cope, to suddenly it's all taken away. At best it's difficult boredom and loneliness – but for many it's an intensified struggle with maintaining recovery, coping with anxiety and depression or dealing with challenging todangerous home environments."
Of the non-grocery need, Mark says art supplies are in extremely high demand. "It's so specialized it took me by surprise, but it makes sense," he says. "These aren't supplies that most of our kids have around the house or can afford to buy. But when they have even just a few art tools, they hop on the video call, and just like that, they're in the program again, with their friends, being challenged creatively."
Mark explains that all the other games, from board games to puzzles to any type of video gaming or funds for a streaming service are all joyfully welcome game-changers for youth who will have limited options for a long time to come, "even as things ease up a bit."
Mark explains that unsurprisingly groceries continue to make a huge difference. "Families have been living paycheck to paycheck," he says, "and even small disruptions to the financial situation makes for tough choices between which basics to give up."
The Joseph Richard Group, which is servicing take-out and delivery orders, has stepped up to be the drop-off points in Vancouver, Surrey, Langley, Abbotsford, Chilliwack and Maple Ridge.
What's most needed (new or gently used – as appropriate)
* Groceries:
 Non-perishable food items
 Snacks + Care packages or items for us to assemble a care package
 Grocery store gift cards to buy perishables (Fruit/veg, meat, milk)
Life basics:
 Cleaning supplies + Hygiene items – wipes, sanitizer, gloves, masks
 Baby items – diapers and wipes
* Electronics to stay connected:
 Laptops + tablets
 Earbuds
 Pre-paid phone cards
 (We are happy to report that cell phones have been generously provided already)
* Activity supplies: items to help youth get through isolation, boredom, anxiety
 Art Supplies + craft supplies
 Video Game consoles + games
 Online games gift cards (ie: Switch)
 Subscriptions to online streaming services (Disney Plus, Netflix, Amazon Video)
 Board games, puzzles, books
 Toys (for young kids of the parents we serve)
* Drop-off locations
 Vancouver: Stanley Park Brewing Restaurant & Brewpub (8901 Stanley Park Drive)
 South Surrey: Townhall Public House South Surrey (3140 King George Boulevard)
 Langley: S+L Kitchen and Bar Langley (8399 200 Street, Langley City), 2 – 10 pm
 Maple Ridge: Townhall Public House Maple Ridge (206 20690 Lougheed Highway)
 Abbotsford: Townhall Public House Abbotsford (33720 South Fraser Way)
 Chilliwack: Townhall Chilliwack (6640 Vedder Road)
* COVID-19 Hours for all except Langley are 11:30 am – 8:30 pm
Funds are always welcome to help cover the inevitable gaps. To make a dollar contribution:
www.youthunlimited.com/donate
Keeping also said that May 6 marks the beginning of a Viral Video Contest, which ends May 17; go here for information.
Pray for Camp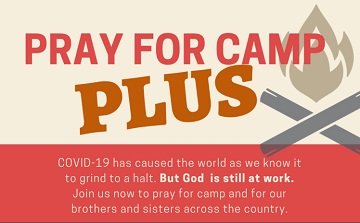 Kelly Rempel is communications coordinator for Day of Prayer for Camp and serves at One Hope Canada. She recently wrote in The Light Magazine:
Typically an estimated 250,000 children and youth attend more than 400 Bible camps spread across Canada each year. Many hear about Jesus for the first time. Thousands of volunteers and staff make it happen.
Now Bible camps are scrambling to rethink summer ministry plans as the country tries to recover from the coronavirus outbreak. With social distancing and large group bans in effect, the potential for on-site ministry remains doubtful.
Some camps have already closed. Some may open to small groups, while others are stretching their creative wings and trying virtual events. Other camps are hoping to run summer programming as usual, if restrictions lift.
Prayer is needed more than ever as those serving in camp ministry navigate an unprecedented situation, trying to decide if and when to open and how to do ministry well in the meantime.
Rempel says there will be a Day of Prayer for Camp May 31:
Spearheaded by One Hope Canada in partnership with InterVarsity Christian Fellowship, Christian Camping International-Canada and Fellowship of Christian Camps (BC), Day of Prayer for Camp is a national project calling on Christians to pray for faith-based camp ministry.
Last year, more than 200 congregations and other organizations from across the country took part in the inaugural event, setting aside the last Sunday in May to pray. Churches featured camp speakers, hosted special lunches or themed small group activities, and prayed for camp.
Go here for the full comment.

May 2020
Webinar: Creating an Environment of Hospitality on Alpha
– May 7, 2020 at 9:00 am - 10:00 am
Online Event: 'Round the Kitchen Table, hosted by Journey Home
– May 7, 2020 at 7:00 pm - 7:45 pm
A Rocha Volunteer Day
– May 9, 2020 at 9:30 am - 2:00 pm
Life Week
– May 11, 2020 - May 15, 2020 at All Day
Livestream: Iwan Russell-Jones: God in the Painted Caves – Prehistoric Art & the Quest for Meaning
– May 11, 2020 at 7:30 pm - 9:00 pm
Missional Commons Webinar: What Do We Want to Bring With Us?
– May 12, 2020 at 10:00 am - 11:30 am
Postponed: Pat Barratt: Build My Life Worship Nights
– May 12, 2020 at 7:00 pm - 10:00 pm
Conservative Leadership Candidates by Zoom
– May 13, 2020 at 6:00 pm - 8:00 pm
Livestream: Amanda Russell-Jones: Sister in the Wilderness – Hagar in Art, Music & Literature
– May 13, 2020 at 7:30 pm - 9:00 pm
Virtual National March for Life
– May 14, 2020 at 12:30 pm - 3:00 pm
Missional Commons Webinar: What Do We Want to Bring With Us?
– May 14, 2020 at 1:00 pm - 2:30 pm
Cancelled: The Trip to Bountiful by Horton Foote
– May 15, 2020 at All Day
Free Income Tax Service (Tuesday & Saturday mornings)
– May 15, 2020 at 9:30 am - 2:00 pm
LIvestream: Darrell Bock: Mind the Gap – From Living Event to Gospel Story
– May 18, 2020 at 7:30 pm - 9:00 pm
Virtual Night of Power Prayer Meeting
– May 19, 2020 at 7:30 pm - 9:00 pm
Alpha for Youth Webinar: Reaching Your Friends, With Ben and Jason
– May 20, 2020 at 1:00 pm - 2:00 pm
Postponed: The Road to Healing: an evening with Kim Phuc Phan Thi
– May 20, 2020 at 7:00 pm - 9:00 pm
Livestream: Diane Stinton: Immanuel, Image of God –Aspects of Popular Christology in Sub-Saharan Africa
– May 20, 2020 at 7:30 pm - 9:00 pm
Alpha Canada Webinar: Prayer, Leadership and Evangelism in a Season of Separation
– May 21, 2020 at 10:00 am - 11:00 am
Webinar: Hope in the Midst of Crises – COVID-19, Climate Action and Faith
– May 21, 2020 at 7:00 pm - 8:00 pm
Cancelled: HistoryMaker Weekend 2020
– May 22, 2020 - May 24, 2020 at 6:00 pm - 12:30 pm
Cancelled: Do Justice, Love Mercy
– May 22, 2020 - May 23, 2020 at 7:00 pm - 3:00 pm
Ecumenical Faith Break: Together in the Risen Lord
– May 23, 2020 at 10:00 am - 11:15 am
Virtual Book Launch: 'Exiles on Mission: How Christians Can Thrive in a Post-Christian World'
– May 25, 2020 at 12:00 pm - 1:30 pm
Livestream: Gordon T. Smith: The Trinity & the Shape of Christian Worship
– May 25, 2020 at 7:30 pm - 9:00 pm
Livestream: Joshua Coutts: Living According to the Lord's Day: The Formative Role of Worship in Early Christianity
– May 27, 2020 at 7:30 pm - 9:00 pm
Leading into our New Future: Canada's Recovery Plan and Christian Charities
– May 28, 2020 at 9:30 am - 10:30 am
Virtual Book Launch: 'To Think Christianly: A History of L'Abri, Regent College and the Christian Study Center Movment'
– May 28, 2020 at 11:00 am - 12:00 pm
Virtual Event: Business as Calling: Speaker Josh Davis
– May 28, 2020 at 12:00 pm - 1:00 pm
Walk in the Spirit of Reconciliation
– May 29, 2020 - May 31, 2020 at All Day
Postponed: Centreing Prayer Mini Retreat
– May 29, 2020 at 10:00 am - 4:00 pm
Together in One Place: An Online Ecumenical Prayer Service for Pentecost
– May 30, 2020 at 12:00 pm - 1:00 pm
Postponed: Crystal Hicks: Stand Up for Something
– May 30, 2020 at 3:00 pm - 5:00 pm
Postponed: Crystal Hicks: Stand Up for Something
– May 30, 2020 at 8:00 pm - 10:00 pm
Awaken BC: Arise and Seek the Lord!
– May 31, 2020 at All Day
Day of Prayer for Camp
– May 31, 2020 at All Day
International Day for the Unreached
– May 31, 2020 at All Day
Jun 2020
Livestream: Iain Provan: The 'Environment,' Climate Change & COVID-19 – an Opportunity for Serious Reflection
– June 1, 2020 at 7:30 pm - 9:00 pm
The Next Normal Conference
– June 2, 2020 - June 4, 2020 at All Day
EFC Webinar: Reopening Churches
– June 3, 2020 at 9:00 am - 10:00 am
Livestream: Stanley John: How Diaspora Churches are Shaping North American Christianity
– June 3, 2020 at 7:30 pm - 9:00 pm
Webinar: Breaking Ground for a World Renewed: A Beginning
– June 4, 2020 at 4:00 pm - 5:00 pm
Flavours of Hope: Food & Race – Cultural Identity
– June 6, 2020 at 3:45 pm - 5:30 pm
Cancelled: Mayor Linda Buchanan: What Makes a Community?
– June 6, 2020 at 4:00 pm - 5:00 pm
Webinar: Marriage in a Dangerous Time
– June 11, 2020 at 1:00 pm - 1:45 pm
World Refugee Sunday
– June 14, 2020 at All Day
Dr. Margaret Cottle: Normalizing Euthanasia in Canada – More Danger Ahead
– June 16, 2020 at 4:00 pm - 5:00 pm
Seek and Save: Equipping & Inspiring You to Show & Share the Love of Jesus
– June 17, 2020 at 9:00 am - 12:00 pm
Postponed: Jaron Lanier: Human Flourishing in a Technological World
– June 17, 2020 at 7:30 pm - 9:00 pm
Alpha Webinar: Renewal and Unity in a Season of Separation: Shaila Visser & Stephen Foster
– June 18, 2020 at 9:00 am - 10:00 am
Cancelled: Sacred Texts: Where Judaism, Christianity and Islam Meet
– June 18, 2020 - June 20, 2020 at 7:00 pm - 3:00 pm
Postponed: Space for God Retreat
– June 18, 2020 - June 20, 2020 at 7:00 pm - 5:00 pm
Journey Home Refugee Support: Volunteer Training
– June 20, 2020 at 8:45 am - 3:00 pm
World Refugee Day 2020: Distant but Together
– June 20, 2020 at 2:00 pm - 4:00 pm
World Refugee Sunday
– June 21, 2020 at All Day
Livestream: Susan Phillips: Talking Our Walk – Cultivating Sacred Consciousness
– June 22, 2020 at 7:30 pm - 9:00 pm
Forge Canada: Seek the Peace
– June 23, 2020 at 9:00 am - 10:00 am
Book Launch: Barry Morris – A Faithful Public-Prophetic Witness
– June 23, 2020 at 12:00 pm - 1:00 pm
Kairos Online Western Canada (Tuesday evenings)
– June 23, 2020 at 5:30 pm - 8:00 pm
WEA Webinar: What Authentic Discipleship is About
– June 23, 2020 at 6:00 pm - 7:00 pm
Radius Missiology Conference (Free)
– June 24, 2020 - June 25, 2020 at All Day
ELO Webinar: N.T. Wright on Racism, Christians & Leadership
– June 24, 2020 at 9:00 am - 10:00 am
DTES Lament Gathering
– June 24, 2020 at 7:00 pm - 8:00 pm
Livestream: Jeff Greenman – Living Faithfully in a Fearful World: Ethics, Leadership & Society
– June 24, 2020 at 7:30 pm - 9:00 pm
Virtual Event: Business as Calling: Speaker Bernie Willock
– June 25, 2020 at 11:00 am - 12:00 pm
The Art of Paying Attention: Learning to Love Creation (Online)
– June 27, 2020 at 9:00 am - 3:00 pm
Webinar: Reopening Churches 2
– June 29, 2020 at 9:00 am - 10:00 am
Livestream: Mary McCampbell: Guns, Grit and Grace – Flannery O'Connor & the Sin of Sentimentality
– June 29, 2020 at 7:30 pm - 9:00 pm
A Rocha Talks: The Story of Plastic
– June 30, 2020 at 7:00 pm - 8:00 pm